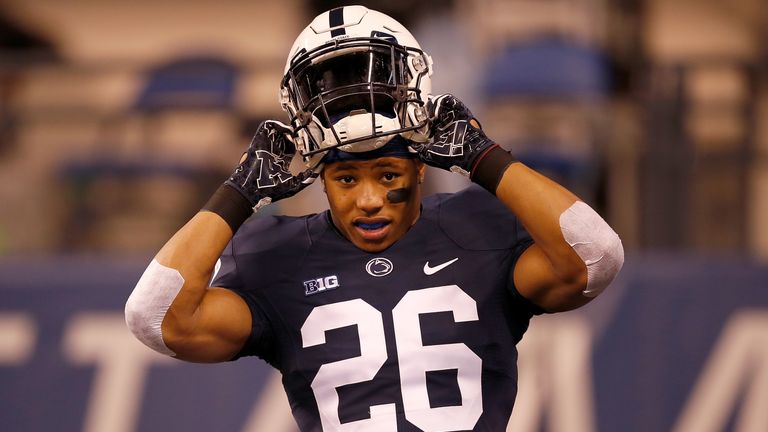 We've covered the ins and outs of the NFL Scouting Combine, and now we're ready for the action. Who are some top names to look out for over the next week?
Lamar Jackson, quarterback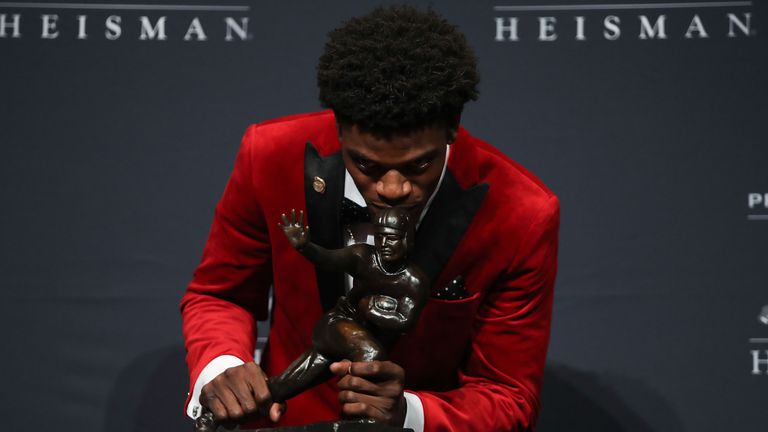 In Jackson, we'll be welcoming the most electrifying quarterback into the league since Michael Vick, the human highlight reel. Despite a slender and slight frame (6-foot-3, 211 pounds) for the position, Jackson was able to rip opposing defenses in college to the tune of 9,043 passing yards, 4,132 rushing, and a total of 119 touchdowns in three seasons at Louisville.
He might be this year's most polarising prospect, with calls for him to move to receiver based on his smaller build and low completion percentage in college (57 percent). However, while he may need work to improve as a passer (as most young prospects do), his athleticism should not be held against him. Expect Jackson to light up the combine with his speed and strong arm, and impress teams in interviews. If he does, he could end up in the top half of the first round.
Vita Vea, defensive tackle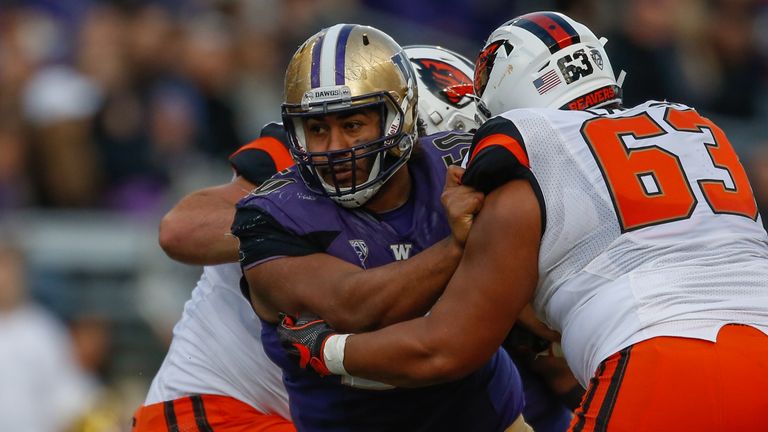 Washington's defensive tackle Vita Vea stands at 6-foot-5, according to the team's official website, and weighs 340 pounds. That is one big young man. Already expected to be a top-20 pick, Vea could secure a spot in the top 15 or even top 10 with a freakish performance at the combine - which he's certainly capable of.
Way back in 2012, defensive tackle Dontari Poe had an amazing Combine performance that catapulted him up to the 11th overall pick and top DT taken. Poe put up 44 reps in the bench press and ran a 4.98-second 40-yard dash. Supposedly, Vea has been timed at around the 4.8 mark. If he can run this fast and come close to 40 reps in the bench press, he could make himself some money.
Derrius Guice, running back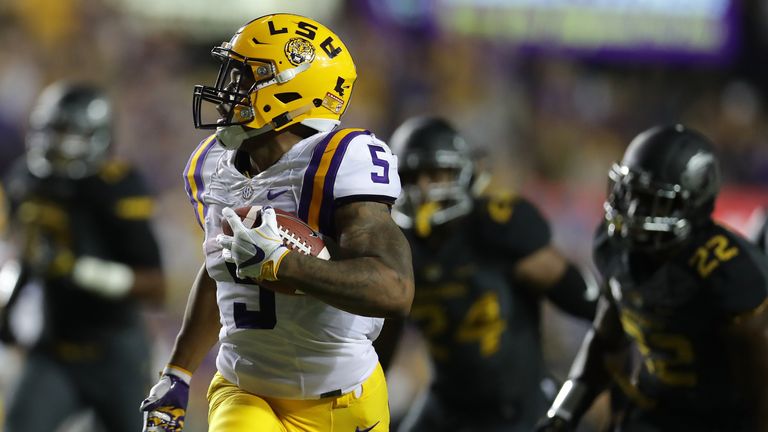 Guice struggled with injury last year and lost some of the steam he had built up running behind Leonard Fournette for LSU in the seasons prior. He fell off the radar a little as other backs impressed. However, while he's still projected to be a first-round pick, this is a chance to make himself a top-half selection.
The bruising back has been caught on video squatting a whopping 650 pounds. He's going to be a handful for defenders at the next level, and he'll likely prove his explosiveness with strong performances in the strength testing and jumps. But don't think he won't shine with straight-line speed, as his 40 time could also turn heads.
Derwin James, safety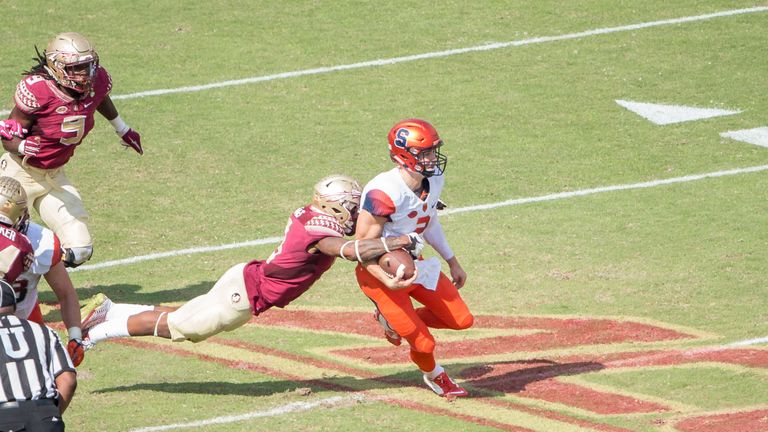 Before the 2017 season, James was regarded as arguably the best player in the upcoming class. Known as a rangy, athletic, dominant safety who offenses look to avoid, James is perhaps the most talented - and versatile - defensive backs in this year's class.
When NFL decision-makers feast their eyes on the physical specimen in Indianapolis and see what he can do (he's known to have jumped 41 inches in the vertical jump and bench-pressed 450 pounds), they won't be able to resist on draft day. It'll be exciting to watch the former Florida State Seminole put on a show.
Saquon Barkley, running back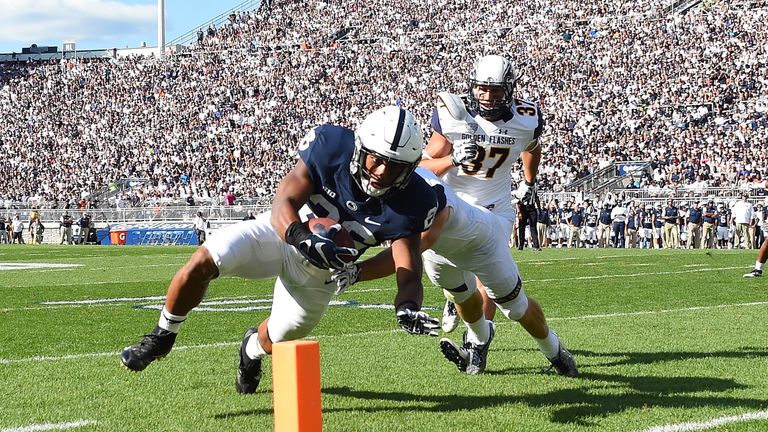 You didn't think I'd leave out Barkley, did you? The former Penn State runner may just 'break' the Combine with his performance. There may not be a more sure-fire prospect in this draft, as Barkley combines lightning speed and cat-like agility with outstanding balance, explosiveness and brute strength.
The 21-year-old is notorious for his work in the weight room (his great uncle was former boxing champion Iran 'The Blade' Barkley) and has already run a 4.33 40-yard dash in preparation for the event. It's not hard to find videos of him squatting 525 pounds five times, or bench-pressing 225 30 times on social media, and he could make this whole event look easy. If there's one player to watch at the Combine, it's Barkley, who performs on Friday.
Don't forget the cornerbacks
Okay, I'm cheating by adding a few more names. But according to NFL.com's Daniel Jeremiah, three cornerbacks - Donte Jackson from LSU, Denzel Ward from Ohio State, and Tony Brown from Alabama - have the best shot at breaking the 4.22-second 40-yard dash record set by John Ross in 2017. All three have sprinter speed, and could help themselves rise up draft boards with blistering runs on Monday.
In recent seasons, Obi Melifonwu and Bryon Jones have shown defensive backs are freaks of nature with their speed and explosiveness. Could a player from this year's group do the same?
Follow all the news on www.skysports.com/NFL with updates, reports and expert analysis. Follow our Twitter account @SkySportsNFL to join in the conversation.