New York Jets running back Matt Forte retires after 10 years in the NFL
By Calum Wilson
Last Updated: 28/02/18 6:33pm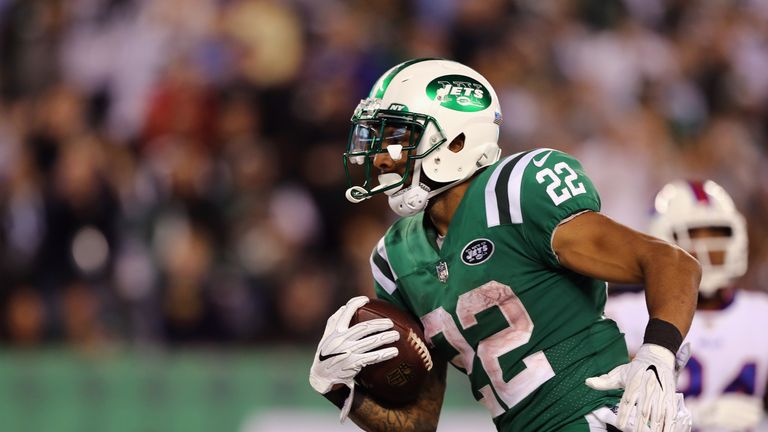 New York Jets running back Matt Forte has retired from the NFL after playing 10 seasons in the league.
Forte spent two seasons with the Jets but made just four starts in 2017, scoring three touchdowns and rushing for 381 yards.
The 32-year-old struggled with an ongoing knee injury and was placed on injured reserve before the team's final game against the New England Patriots.
He previously spent eight years with the Chicago Bears, who drafted him in round two of the 2008 NFL draft.
Announcing the news on Twitter, Forte said: "For the past 10 years, I've been blessed to play professionally a game that I've loved since I was 6 years old. But, after much prayer and reflection, I've decided to retire from the NFL.
"Like so many others before me, this game has enhanced my life in numerous ways.
"I will cherish the many memories made on the field and the life-long friends I've made over the years in the locker room."