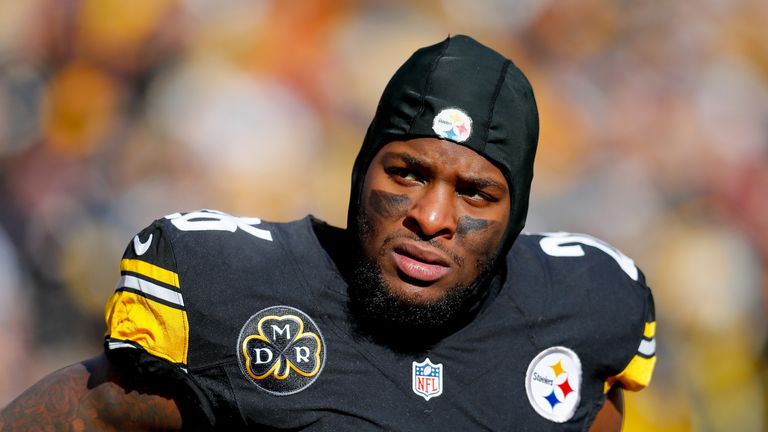 The Pittsburgh Steelers have placed a franchise tag on star running back Le'Veon Bell for the second successive season.
Bell, who became a free agent at the end of the season, had previously revealed he wanted to stay in Pittsburgh but had hoped to sign a long-term deal.
The 25-year-old will now receive a one-year contract, thought to be worth $14.5m.
The tag means Bell has until July 16 to negotiate an improved deal with the Steelers, but he is unable to speak to other teams.
Speculation remains on whether Bell will agree to sign with the franchise. Last season he missed the entire offseason before reporting on September 1 to agree a $12.1m contract.
Bell ended the 2017 season with 1,291 rushing yards - the third most in the NFL - and scored nine touchdowns as the Steelers reached the Divisional playoffs before losing to the Jacksonville Jaguars.