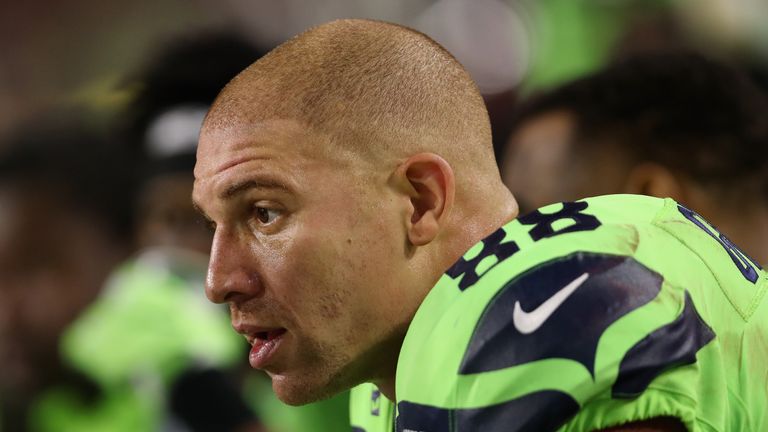 Tight end Jimmy Graham is expected to sign a three-year deal with the Green Bay Packers when free agency officially opens on Wednesday, according to multiple reports.
The Packers are also releasing longtime wideout Jordy Nelson, according to reports.
Nelson, 32, was set to count more than $12.5m against the cap in 2018, the final year of his contract. His release saves Green Bay more than $10.2m.
Packers wideouts Randall Cobb and Davante Adams will count more than $23m combined against the cap in 2018.
According to an NFL Network report, the Packers have considered signing the 27-year-old Cobb, whose contract expires after 2018, to an extension, though there is no deal in place at this time.
Nelson has been one of Aaron Rodgers' favourite targets for several years, catching 195 passes for 2,776 yards and 27 touchdowns from 2014-2016 despite missing the entire 2015 campaign with a torn anterior cruciate ligament.
However, Nelson struggled in 2017 as Rodgers missed significant time, finishing with 53 catches for 482 yards and six scores.
Graham, 31, caught 57 passes for just 520 yards in 2017, but he racked up 10 touchdowns en route to his fifth career Pro Bowl selection. He has caught at least nine touchdowns in five of the last seven seasons.