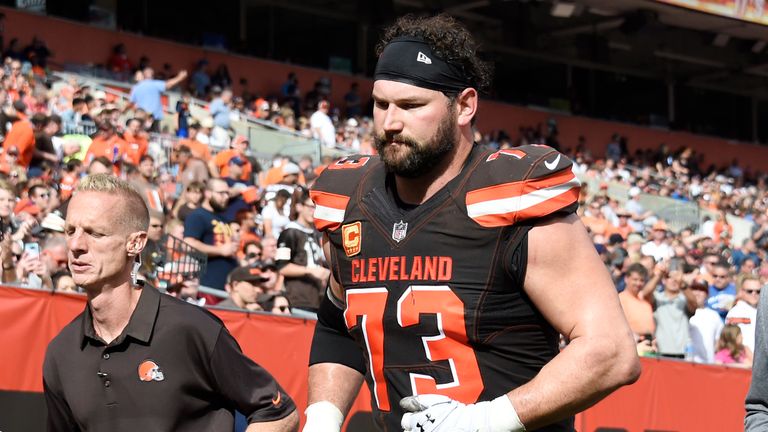 Cleveland Browns offensive tackle Joe Thomas has announced his plans to retire rather than return for his 12th season in the NFL.
The 33-year-old, who was drafted third overall by Cleveland in 2007, never missed a snap in his NFL career before tearing his left tricep during a match against Tennessee on October 22.
His streak of 10,363 consecutive plays is believed to be the longest run in pro football history.
"This was an extremely difficult decision, but the right one for me and my family," Thomas said in a statement.
"Playing in the NFL has taken a toll on my body and I can no longer physically compete at the level I need to.
"From the moment I was drafted, the city embraced me in a way that I could never fully describe. I am proud to call Cleveland home.
"The loyalty and passion of Browns fans is unmatched and it was an honour to play in front of them from the past 11 years.
"I would like to thank all of the coaches, teammates, staff, fans and everyone who has shown me support throughout my career. Even though I will be hanging up my cleats, I will always be a Cleveland Brown."
Thomas is just one of five players and the only offensive lineman to be selected to the Pro Bowl in his first 10 seasons.
Browns owners Dee and Jimmy Haslam added: "Joe has been a pillar of our organization and one of the greatest to put on a Cleveland Browns uniform.
"We want to thank him for everything he has done for the Browns and the Northeast Ohio community."