Indianapolis Colts quarterback Andrew Luck expected to be ready for training camp
By Reuters
Last Updated: 14/06/18 8:46pm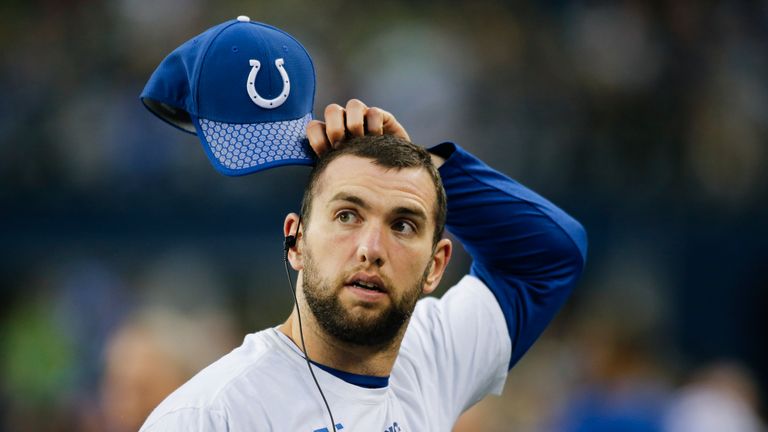 Andrew Luck was seen throwing regulation-size footballs for the first time since October after missing the 2017 season.
It was at the team's mandatory minicamp on Tuesday, and he is expected to be without limitations entering training camp.
After practice, owner Jim Irsay told reporters that Luck will not have any limitations when training camp begins in late July.
"It makes me excited, makes me happy," Luck said. "It was really fun to come out and throw."
Luck was throwing a standard high school football - lighter than NFL footballs - on Tuesday, but said he started throwing the official ball a few weeks ago and it "felt great,".
He had not been on the field for the portions of Colts' practices open to the media during organized team activities in recent weeks, but head coach Frank Reich told reporters he had been participating in individual drills.
The team has taken a very conservative approach in getting Luck healthy after the quarterback suffered pain in his throwing shoulder in his return to practice last October, nine months removed from shoulder surgery to correct an injury he originally suffered during the 2015 season.
After the setback, he was shut down and missed the rest of the season. He spent a month in the Netherlands getting therapy on the shoulder.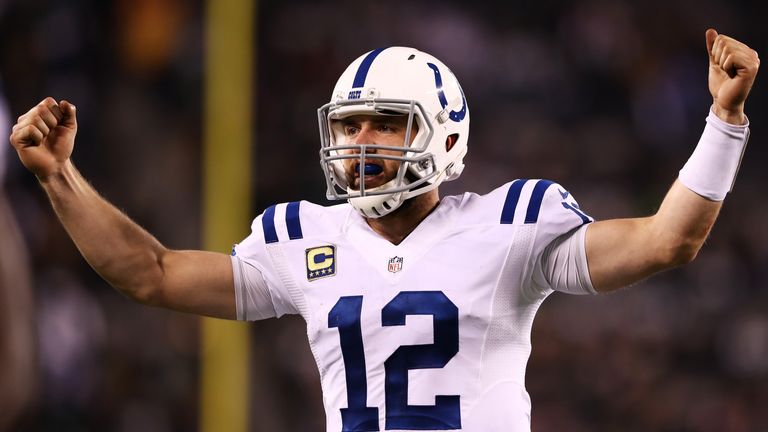 "I had pain last year," Luck said. "Pain, and I wasn't being honest with myself about it. There's not that right now.
"It's gone. That pain is gone, and it's going to stay that way."
Reich, Irsay and general manager Chris Ballard have each said they expect Luck ready for Week 1 of 2018, and Luck was adamant on Tuesday that he'll be good to go when the Colts host the Bengals on September 9.
"Yeah, absolutely," Luck said with conviction. "No, no 'knock on wood,' I'm going to be there. I'll be playing. I believe it in my bones."
Sky Sports is your home of the NFL in the UK, we will have all the action live when the season gets underway in September, including news, features, live blogs and more in-depth coverage than ever before.
You can now receive all the latest NFL news and more on your personal devices. The Sky Sports mobile app will keep you up to date with the latest news from your favourite sports, now including American Football - here's how to receive the alerts you want.