Jacksonville Jaguars' Jalen Ramsey and Dante Fowler suspended after training fight
Last Updated: 13/08/18 7:51am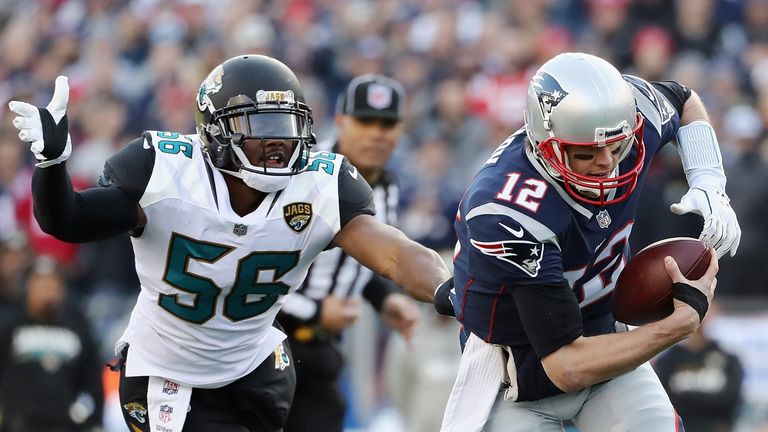 The Jacskonville Jaguars have suspended All-Pro cornerback Jalen Ramsey and defensive end Dante Fowler for violating team rules and conduct unbecoming of a Jaguars football player.
The suspensions came as a result of a training-ground altercation between Fowler had with his team-mate Yannick Ngakoue, and Ramsey's actions in the aftermath.
The pair will miss the Jaguars' upcoming trip to Minnesota for two days of joint practices and a pre-season game.
Fowler, who had only just returned to training following a shoulder injury, was involved in several fights on Sunday.
One came after practice with fellow defensive end Ngakoue and resulted in Ramsey shouting profanities at watching media members who were filming the incident.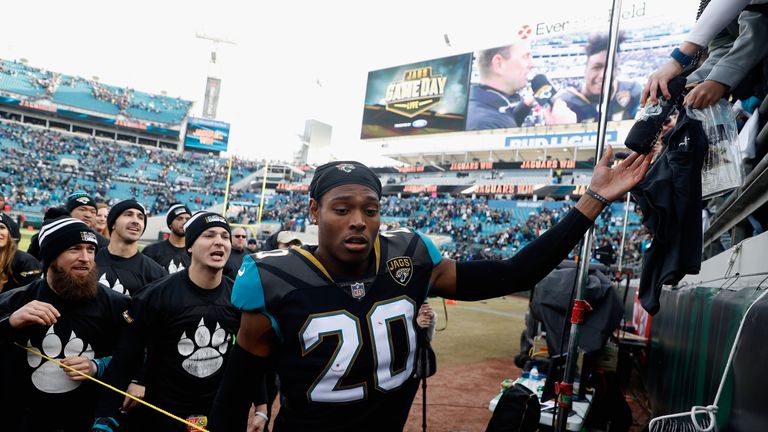 Ramsey then went on to threaten reporters with "war" via his Twitter account.
The team released a statement on Sunday evening announcing the suspensions and coach Doug Marrone is expected to address the decision when he speaks to the media on Tuesday.
The altercation appeared to begin during practice and was then carried off the field. Angry words were exchanged between Fowler and Ngakoue as they left the session, leading to a skirmish in which no punches were thrown.
The pair then resumed hostilities outside the practice field gates and needed separating by team-mates, coaches and security.
Fowler, the third overall pick in the 2015 draft. is in the final year of his rookie contract. He has 14 sacks in the last two seasons, including two in the AFC championship game.
Ngakoue, a third-round pick in 2016, beat out Fowler for the starting job as a rookie. With 20 sacks and 11 forced fumbles in two seasons, Ngakoue is considered one of the cornerstones of Jacksonville's vaunted defence.