NFC West: Los Angeles Rams, San Francisco 49ers, Seattle Seahawks, Arizona Cardinals
By David Currie
Last Updated: 04/09/18 11:01am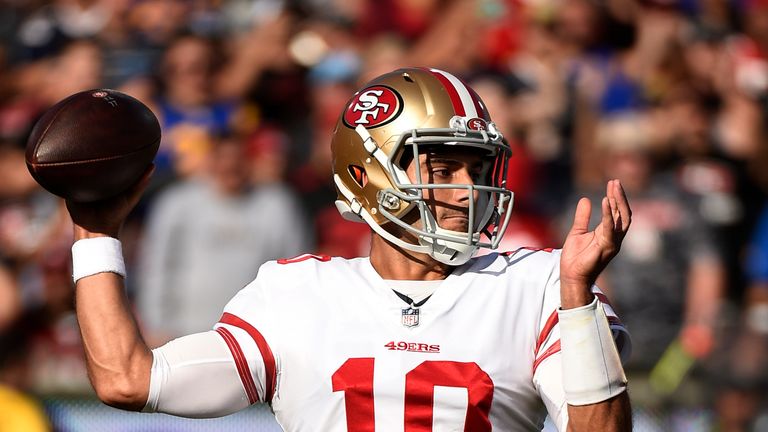 The wait is nearly over and the new NFL season is nearly upon us!
The season starts on Thursday, September 6 - defending Super Bowl champions Philadelphia Eagles kicking things off at home against Atlanta Falcons, live on Sky Sports - but, before then, it's time to assess the contenders for 2018.
We are previewing all eight divisions, and here you can find our views on the NFC West as well as having the chance to cast your vote on who you think will win below...
Click here to read our AFC West season preview
AFC North season preview
NFC North season preview
AFC South season preview
NFC South season preview
AFC East season preview
NFC East season preview
Los Angeles Rams
Head coach: Sean McVay
Key man: Todd Gurley. The bulldozing Rams running back was a leading candidate for season MVP honours in 2017, finishing the year with 1,305 yards - just 22 shy of league-leader Kareem Hunt of the Kansas City Chiefs - and topping the NFL with 13 touchdowns. He added a further 788 yards and six TDs receiving to that tally, all a far cry from the zero he managed during his two years in former coach Jeff Fisher's one-dimensional offense. He is arguably the best back in the league, certainly the biggest dual threat.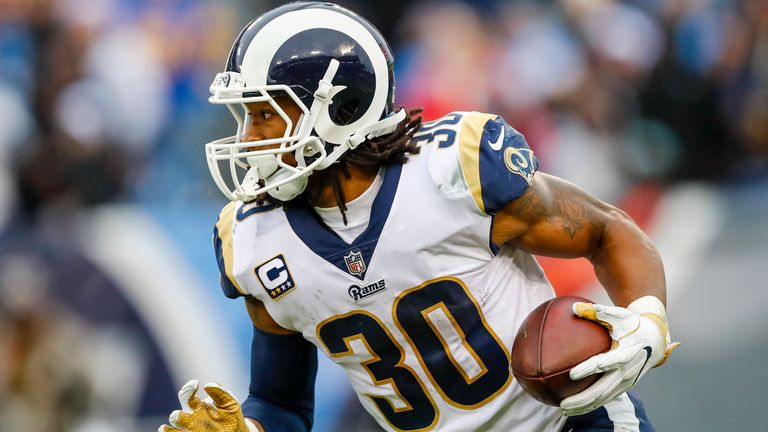 Major additions: A key component to McVay's thriving offense is speed. And while he has lost two speedsters in Tavon Austin (Dallas Cowboys) and Sammy Watkins (Kansas City), Brandin Cooks comes in from the New England Patriots, and is set to comfortably out-produce the pair combined. He is one of a number of major additions in the offseason, with Aqib Talib a superb addition from the Denver Broncos and former Chief Marcus Peters further strengthening the secondary. Ndamukong Suh too arrives from the Miami Dolphins and bolsters the defensive line.
Last season: A four-win team in 2016, few anticipated the monumental turnaround Los Angeles would manage under first-year head coach McVay last year, not least the improvement he'd coax out of second-year QB Jared Goff. Goff threw as many interceptions (seven) over 15 games as he did over seven in a horrendous rookie campaign, lifting his passer rating from a lowly 63.6 to 100.5, while the Rams offense as a whole leapt from last to first in scoring under play-calling genius McVay. They stormed the West with 11 wins, but fell to the Falcons in the Wild Card round of the playoffs - 13 years on from their last trip to the postseason.
Prospects: Far from being another decade-long wait, the Rams are set-up for back-to-back playoff berths given the proven winners they've added to their roster and, with the added experience from last year's flirtation under their belts, they should do better than one-and-done this time out too.
Prediction: 1st (11-5)
San Francisco 49ers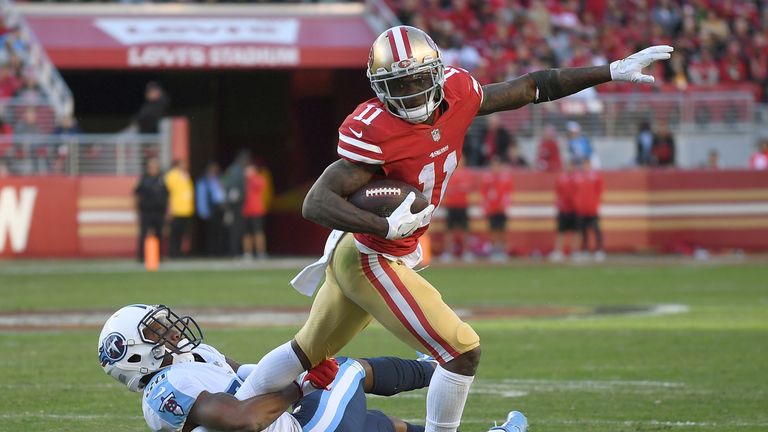 Head coach: Kyle Shanahan
Key man: San Francisco's saviour, Jimmy Garoppolo. Or, Jimmy G to his friends. It's hardly a surprise that 49ers fans are so excited at the prospect of their new QB toy, after the former Tom Brady back-up guided them to five-straight wins (taking his career mark to 7-0) to finish last season; San Fran won only one of their 11 games prior to his arrival through a trade with New England. Is Garoppolo the man to end their five-year postseason drought? The 49ers hierarchy believe he is, tying him down to a five-year contract to the tune of $137.5m!
Major additions: Adding some much-needed experience to a fledgling 49ers defense is veteran cornerback Richard Sherman, released by rivals Seattle where he was a regular tormentor of his new team-mates. There are concerns, however, over Sherman's ability to bounce back from rupturing his Achilles which ruled him out for much of the 2017 season. Talking of injuries, San Francisco hope big-money, dual-threat running back arrival Jerick McKinnon can recover from his calf strain picked up in the first game of preseason in time for the new campaign. And watch out for second-round draft pick Dante Pettis, with the nippy wide receiver out of Washington sure to be used in some creative packages on offense and in the return game.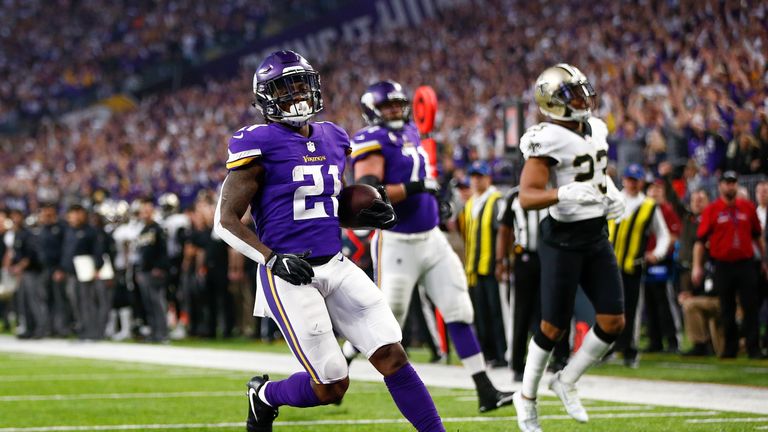 Last season: It wasn't a season worth talking about till Garoppolo's arrival on October 30 - even then the 49ers opted to sit him for his first three games as he adjusted to Shanahan's complex offense. He finally saw action late on in the Week 12 defeat to the Seahawks in relief of rookie C.J. Beathard, promptly throwing one of his two passing attempts for a TD, and then the rest is history - specifically, wins over the Chicago Bears, Houston Texans, Tennessee Titans, Jacksonville Jaguars and the Rams.
Prospects: What stands in San Francisco's way of carrying that form into this season is a painfully thin roster talent-wise. There is nothing to suggest Garoppolo, under Shanahan's guidance, can't again make the team better than the sum of its parts - Marquise Goodwin, for example, has swiftly emerged from being a pacy but error-prone wideout to a credible No 1 receiver in the space of mere months - but it's likely a year too soon for this team to properly challenge.
Prediction: 2nd (8-8)
Seattle Seahawks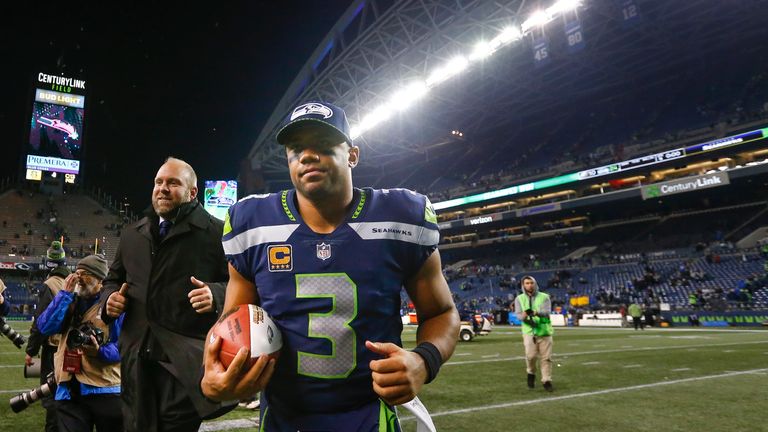 Head coach: Pete Carroll
Key man: Russell Wilson. It was a commonly-held belief that the 9-7 Seahawks would have been a five or six-win team in 2017 were it not for the MVP-level like play of their charismatic quarterback. Behind a continually porous offensive line, Wilson threw 34 touchdowns, equalling his career best from 2015 - Seattle's last run to the Super Bowl. That Seahawks roster has been torn apart since, with their Legion of Boom defense no more and Wilson's offensive options further diminished following more departures this offseason, placing ever-more weight on the QB's shoulders.
Major additions: This heading really should be changed to 'major departures' as there has been quite the roll call of Seahawks heading out the exit door. To name a few, tight end Jimmy Graham joins up with Aaron Rodgers and the Green Bay Packers, following his breakout season speedy receiver Paul Richardson is now a Washington Redskin, while disruptive defensive ends Michael Bennett (to Philadelphia) and Cliff Avril (released) are both gone. Star safety Kam Chancellor has also retired and, Seattle stalwart since 2011, Sherman's defection to San Francisco certainly stings. On top of all that, six-time Pro Bowler safety Earl Thomas is holding out for a new contract and isn't guaranteed to return.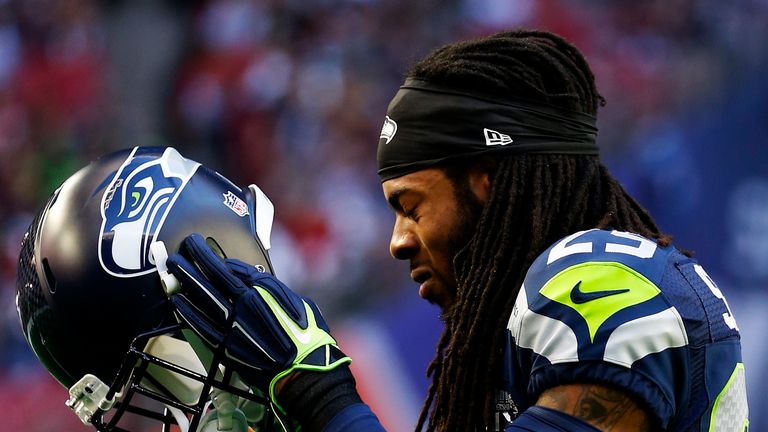 Last season: Seattle were absent from the playoffs for the first time since 2011, though they can count themselves somewhat unfortunate to have missed out, with their 9-7 mark normally good enough for a place in the postseason, just as it was for the Buffalo Bills and the Titans in the AFC. In the uber-competitive NFC, however, even if Seattle got to 10 wins, they would have been edged out by the Falcons on the basis of a head-to-head tiebreaker anyway.
Prospects: Much as before, Wilson will (quite literally) single-handedly win at least a couple of games for the Seahawks on his own but, contrasting with previous years, those wins will only lift this depleted squad from a disaster year to a mere mediocre one, comfortably clear of playoff contention.
Prediction: 3rd (6-10)
Arizona Cardinals
Head coach: Steve Wilks
Key man: The Cardinals will be thrilled at the return of running back David Johnson after he sat out all but 11 rushing attempts and six receptions of last season, injuring his wrist in the season opener. It was the injury to wreak NFL Fantasy drafts the world over, as Johnson was coming off a sensational second year in the league which saw him rush for 1,239 yards and a staggering 16 touchdowns! Added to that were 879 receiving yards, and a further four TDs. The Arizona faithful will be desperate for him to rediscover such devastating form in 2018.
Major additions: They come at quarterback. Gone is Carson Palmer, lost to injuries and ultimately retirement, and in through the door arrives another injury-prone QB in Sam Bradford, from the Minnesota Vikings, and first-round draft pick (10th overall) Josh Rosen out of UCLA. (Oh, and Mike Glennon also joins from the Bears for a spot of bench-warming, in case you missed it. We don't blame you).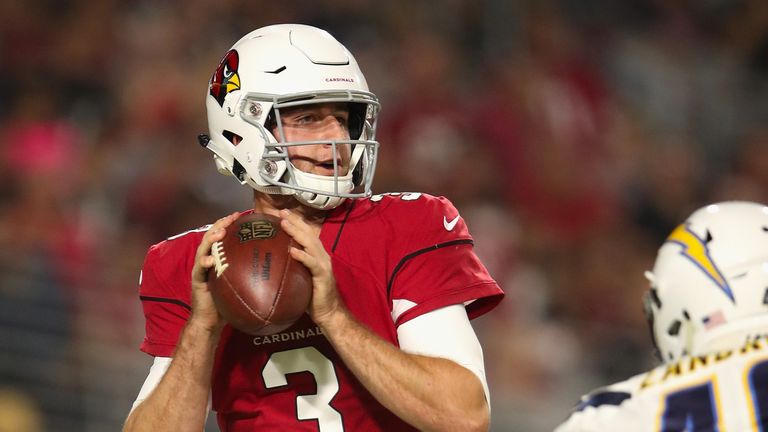 Last season: A maddeningly inconsistent season for the Cards, rotating defeats with wins on a weekly basis until they finally lost two on the bounce in Weeks 10 and 11 to the Seahawks and Texans. Back-to-back successes to end the year - besting the New York Giants and earning a revenge win on the road in Seattle - saw them back up to parity at 8-8.
Prospects: Rebuilding, with their much-revered head coach Bruce Arians retiring, replaced by former Carolina Panthers defensive coordinator Wilks. The Arizona defense is still a robust unit, most notably led by last season's sack-leader Chandler Jones - the dominant edge-rusher responsible for 17 quarterback takedowns in 2017 - and seven-time Pro Bowl corner Patrick Peterson. But, a nightmare road schedule - the sure-to-improve San Francisco and Green Bay are the only teams the Cardinals travel to who had losing records in 2017 - and uncertainty over the offense, likely led by a rookie QB, will see Arizona prop up the West.
Prediction: 4th (5-11)