NFL Challenge: Fantasy analyst Adam Rank's Week Three picks
Pairing Patrick Mahomes with New England rushing attack...
Last Updated: 19/09/18 4:03pm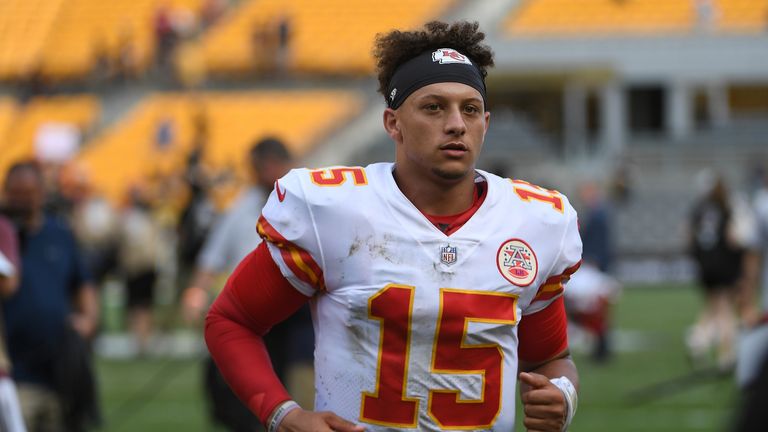 Fantasy analyst expert Adam Rank takes on the NFL Challenge, picking his team for Week Three...
Each week you get to pick a passing offense, rushing attack, defense and special teams unit to pick up points for your team while, on top of that, you can select a quarterback, running back and wide receiver to score additional points. Register to play by clicking here.
Adam Rank: NFL Challenge points
| | |
| --- | --- |
| Week One | 132 |
| Week Two | 205 |
Patrick Mahomes is this year's Deshaun Watson. He's the it quarterback.
If you were able to go to the Emmy awards wearing one quarterback, you would definitely want it to be Mahomes. He is the guy everybody wishes they had on their fantasy team. Maybe even their own team in real life. (Seriously, the Chicago Bears traded up for Mitch Trubisky when they could have stayed in their spot and taken Mahomes. Awesome.)
My point. He's the man.
At least for right now. I don't want to be the jerk who has to point out that Andy Reid has made quite the career off winning games in September and October, so I do it begrudgingly. But that's why I'm going to get as many shares of Mahomes while the getting is good.
So, in my lineup this week...
Kansas City Chiefs passing offense
I'm going to start the Chiefs passing offense against the 49ers. San Francisco has surrendered the seventh-most fantasy points to quarterbacks this season. Combine this with the most-dynamic passing offense going in the NFL and it seems like a winning combination.
New England Patriots rushing offense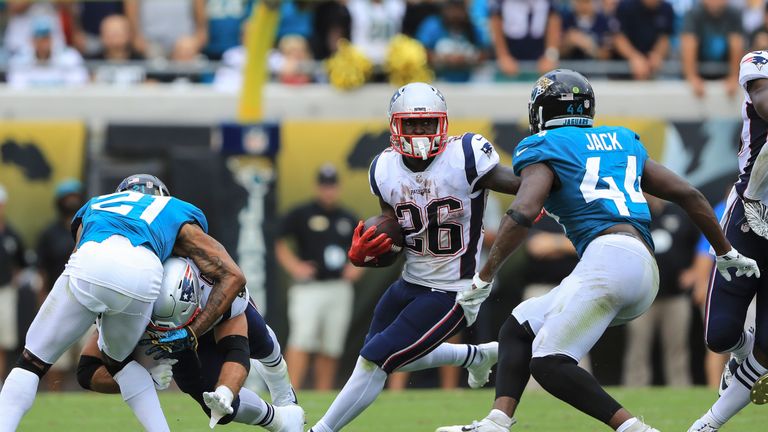 There are some who consider Tom Brady the greatest quarterback in NFL history. I'm one of them. And while he would be a great start, I'm going to lean on the running game here. The Detroit Lions have allowed three rushing touchdowns this season, both Isaiah Crowell (New York Jets) and Matt Breida (San Francisco 49ers) have had monster games against them. And while both of those players are nice, it's not like they are the Barry Sanders and LaDainian Tomlinson of the current NFL.
Now, there are those who find the Patriots backfield a maddening experience because while we can typically focus in on one running back, you truly never know with Bill Belichick. That's not a problem now when we can just choose the entire Patriots backfield. So when Rex Burkhead, James White and Sony Michel all score this week, you'll be able to celebrate each one.
Chicago Bears defense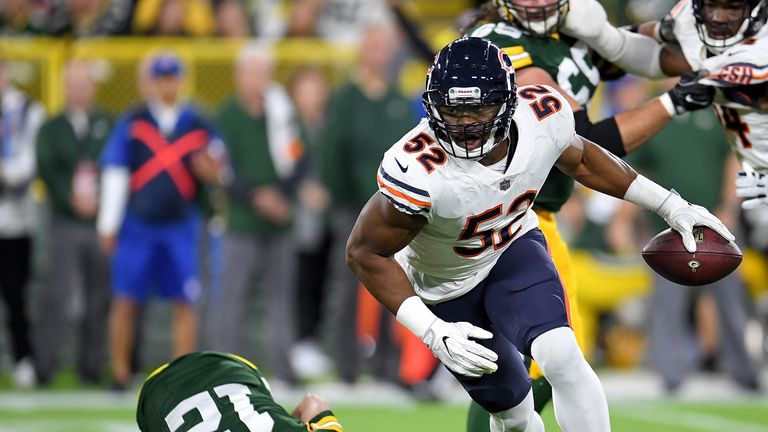 If you've seen anything from the Bears defense over the past two weeks, there is no doubt you will want to get them into your line-up. What's funny is, Khalil Mack has been dominant in the first two weeks of the season. And he didn't even participate in training camp. Never played with the team previously. He's only going to get better.
And he's looked impressive against Aaron Rodgers and Russell Wilson. One of them is considered the best QB in the game. The other is the Packers quarterback. But both are well respected. I'm curious to see what kind of impact Mack has against Sam Bradford and the struggling Arizona Cardinals. I sure hope there is not a letdown after a Monday night game. But I'm still rolling with them.
Green Bay Packers special teams
Mason Crosby missed a potential winner last week, but that was over 50 yards. He's been one of the most consistent kickers in the league. Don't get crazy.
Patrick Mahomes, QB, Kansas City Chiefs (Captain)
Since it's within the rules, I'm going to add Mahomes as my starting quarterback as well as the Chiefs passing offense, and I'm going to make him my captain.
Look, it's going to fall off at some point. It's an almost-impossible pace to maintain. Mahomes set the NFL record with 10 touchdowns in the first two games of the season, besting the mark most recently attained by Peyton Manning (2013) and Drew Brees (2009) who had nine. So Mahomes is obviously in great company. In fact, just Manning (five games in 2004), Dan Marino (four games in 1984) and Brees (three games in 2011) have more consecutive games with at least four touchdown passes since 1950. Of course, Mahomes has done it twice already.
If you wanted some contrarian plays moving forward for this week at quarterback, you could ride with Ryan Fitzpatrick (Tampa Bay Buccaneers). I love everything about Fitzpatrick. I also love happy hour, but I know it's best to get home before last call. And it seems like the Buccaneers should heed the same advice. Enjoy it while it lasts, but know that the close is as inevitable as the Death Star getting blown up at the end of Episode IV. And VI. And Star Killer Base in VII. I'm not also not quite brave enough to play Ben Roethlisberger this week, but it's just waiting right there.
Jordan Howard, RB, Chicago Bears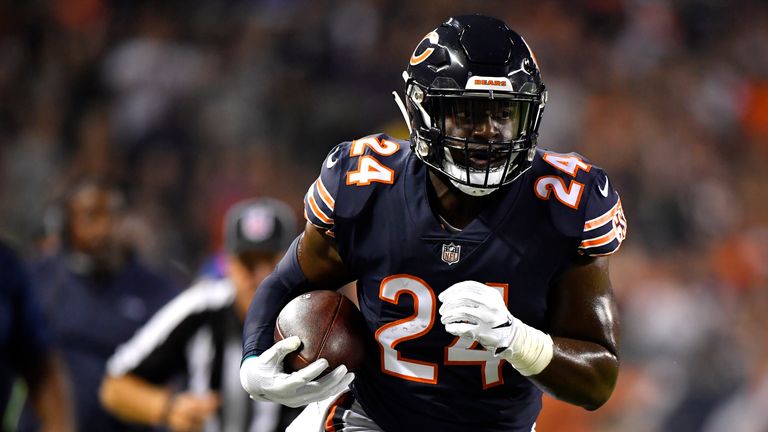 Bears fans have been upset because of Howard's lack of usage, especially on Monday night. He ran the ball just 14 times for 35 yards. He had three receptions for 33 yards to keep the night from being a total disaster. But if there is one thing Chicago people love more than deep dish pizza and a fine moustache, it's running the football. The Bears should get back to that.
For starters, coach Matt Nagy is from the Andy Reid coaching tree. And if there is one thing that always bugged me about Reid is that he would seemingly forget about his best offensive players for long stretches. Brian Westbrook. LeSean McCoy. Kareem Hunt are just a few of the guys fantasy managers have relied on, only to see Reid fall in love with the forward pass and forget to run the ball.
I'm banking on Nagy doing a little self-scouting, the Bears getting up to an early lead and running the ball for the majority of the second half.
Tyreek Hill, WR, Kansas City Chiefs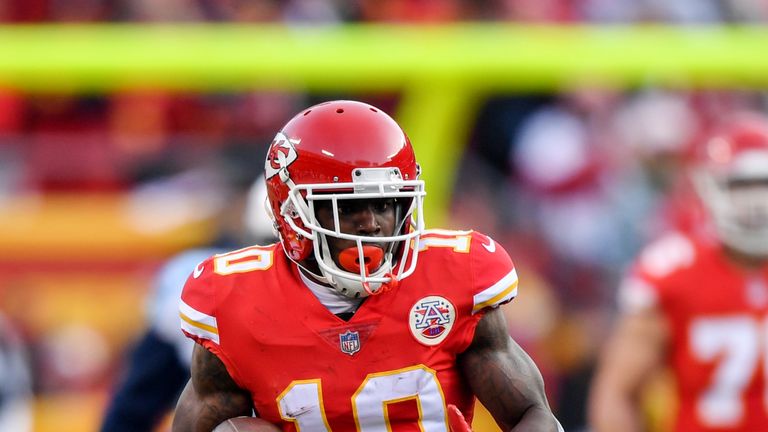 I love stacking the quarterback and receiver. We saw on Sunday that Mahomes is willing to spread the ball around as he got Sammy Watkins and Travis Kelce involved in the offense. It was one of those things where I watched and said, "well, it was nice to have Hill for that one week." But then Mahomes found Hill late in the game for a touchdown and all was right in the fantasy world. What's an amazing note, is that Hill has just 14 targets this entire year, but he's been absolutely crushing it. Some might shy away because they want volume plays. I mean, Corey Davis has more targets than Hill, so you want him instead? I didn't think so. Let's go!
Wow. I'm going to be hating life if the Chiefs don't come through this week.
Click here to register to play NFL Challenge.