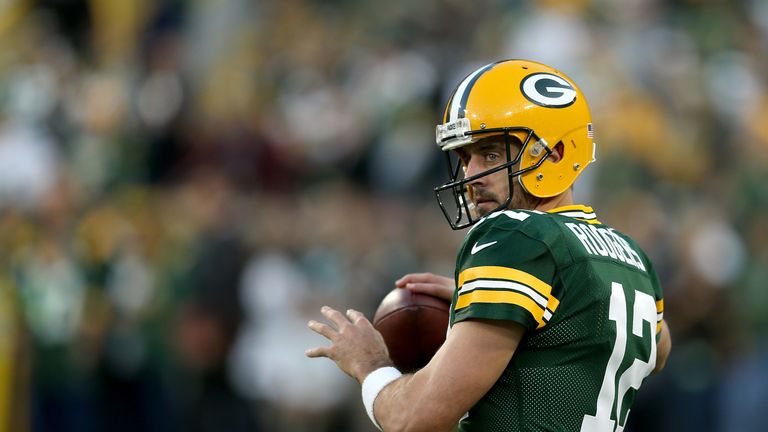 Fantasy analyst expert Adam Rank takes on the NFL Challenge, picking his team for Week Six...
Each week you get to pick a passing offense, rushing attack, defense and special teams unit to pick up points for your team while, on top of that, you can select a quarterback, running back and wide receiver to score additional points. Register to play by clicking here.
Adam Rank: Week Five points
| | |
| --- | --- |
| Total points | 120 |
| Steelers passing offense | 28 |
| 49ers rushing offense | 18 |
| Titans defense | 6 |
| Texans special teams | 13 |
| Matt Ryan, QB (Captain) | 32 |
| Melvin Gordon, RB | 17 |
| Julio Jones, WR | 6 |
That was an interesting week. The Steelers came through for us. The Falcons not so much. Here are my picks for the coming week. London Week! I can't wait for those 6:30 a.m. games out here on the West Coast. I'm serious, I love it. There's nothing worse than having to wait around for NFL games to start. But enough about me, let's get to the picks...
Green Bay Packers passing offense
There is something not right about the Packers right now. There's a rift between Aaron Rodgers and his coach Mike McCarthy. Has been for a few years. Of course, injuries have led them to lean heavily on rookies like Marques Valdes-Scantling, who has shown some flashes, but he's not the experienced receiver Rodgers is accustomed to having at his disposal. So, it might seem weird to go with the Packers here, but I would just like to exploit this matchup against the 49ers. Rookie Cardinals QB Josh Rosen was able to get after this 49ers defense last week. This is going to be the get-well game for Rodgers and the Packers. And if they don't this week, we can go into full-blown panic mode. Well, you can. I'm a Bears fan, so I'm kind of enjoying it.
New England Patriots rushing offense
The Patriots already had their get-well game last week against the Colts. Now they have an interesting matchup against the Chiefs. Kansas City are fresh from a huge win over the Jaguars. You could think that the defense rose to the occasion, but the truth is Blake Bortles played like some dude who was on holiday for a bachelor party and him and his buddies wandered down to the beach to play some football. I've seen better throws from the California beach bums than what we saw in Arrowhead - although Bortles had more fantasy points than Patrick Mahomes, just saying. You're probably asking, 'well, why aren't we playing the Patriots passing game then?' It's not a bad play. But I'm going with the running attack. The Chiefs have given up the most fantasy points to running back this year, so give me the combo of James White and Sony Michel who will eat against this defense.
Baltimore Ravens defense
The Ravens defense is back. And playing pretty well. They are especially potent in the second half of games, where they put opponents on lockdown after halftime. The Ravens did lose last week, thank you for bringing that up, but allowed just two field goals in the second half of their 12-9 defeat to the Browns. I'll take that kind of production and they should get it done this week against the Titans, who can't run the ball. Marcus Mariota has struggled as a passer, too.
Tennessee Titans special teams
I'm sure the Packers fans would probably agree with me, it's time to give kickers the boot in fantasy leagues. And I say that as someone who lost a lot of points in traditional fantasy leagues by having Mason Crosby in my lineup. It's funny, I'm a Bears fan. I divorced myself from my fan allegiance to have Crosby in my lineups across all platforms. All that notwithstanding, I like the Titans this week. They should get a lot of field goals against the Ravens. I mean, it's not like they are going to score a lot of touchdowns.
Matt Ryan, QB, Atlanta Falcons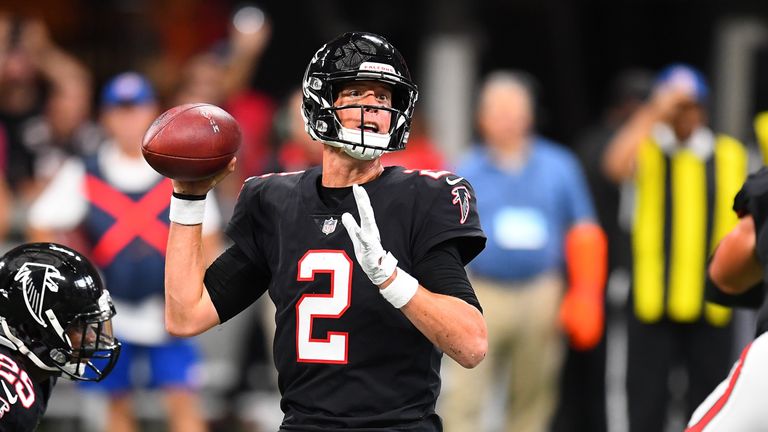 We talked about this earlier, the Falcons burned us. But I'm willing to give them another chance against the Buccaneers this week. You might remember what happened last time the Bucs were on the field, as Mitch Trubisky threw 72 touchdown passes against them in a single half of football! I might be exaggerating. At least it felt that way. I'm willing to give the Falcons another ride here because the matchup against the Bucs is favourable and, again, Atlanta has struggled on defense which means it should be a festival of points. Plus, the Falcons are at home, so that's nice.
Todd Gurley, RB, Los Angeles Rams (Captain)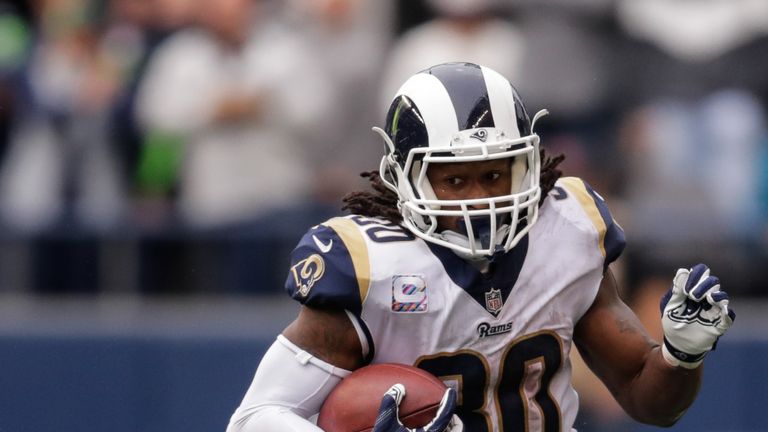 Oh, that's right, I'm giving the captain tag to my running back. Gurley is that good. He is the focal point of the best offense in the NFL. Everything goes through him. And I love the matchup this week against the Broncos. How could you not? The Broncos allowed 291 rushing yards to Isaiah Crowell last week! One week is not a precursor to success the following week, but Denver are ranked seventh in fantasy points allowed to running backs.
Odell Beckham Jr, WR, New York Giants
We'll call this a two-for-one considering you're also getting the Giants' best quarterback here, too. Oh, I'm kidding. But barely. That touchdown pass to Saquon Barkley was a nice pop in the fantasy point column last week. It's nice to see a player who has struggled find other ways to contribute. I love this matchup against the Eagles this week. Philly has one of the most imposing front sevens in the NFL today, but the secondary is a tire fire. Even Eli Manning should have success against these guys. And if he doesn't, maybe they'll just let Beckham take the direct snap and let it roll.
Click here to register to play NFL Challenge.