Kareem Hunt cut by Kansas City Chiefs over video of alleged attack
Hunt said: 'I want to apologise for my actions. I deeply regret what I did.'
Last Updated: 01/12/18 7:41pm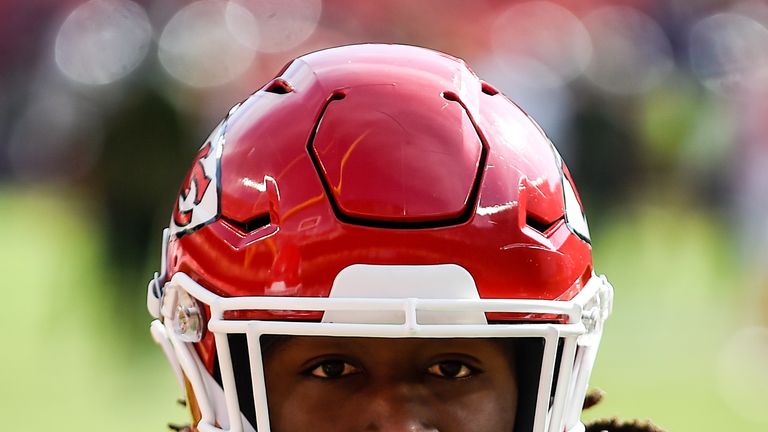 The Kansas City Chiefs have released running back Kareem Hunt after video surfaced showing him knocking over and kicking a woman in a Cleveland hotel hallway in February.
The NFL's reigning rushing champion was released by the franchise on Friday evening, shortly after he had been placed on the commissioner's exemption list.
The Chiefs released a statement confirming that the organisation had previously been aware of the incident, but had been misled by Hunt.
"Earlier this year, we were made aware of an incident involving running back Kareem Hunt," the Chiefs' statement said.
"At that time, the National Football League and law enforcement initiated investigations into the issue. As part of our internal discussions with Kareem, several members of our management team spoke directly to him.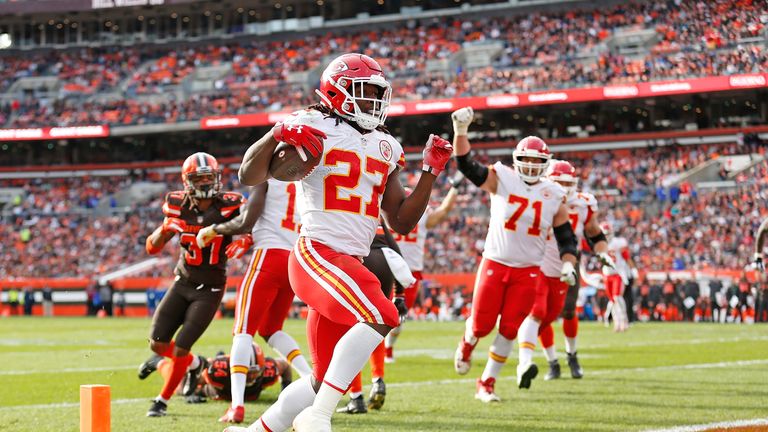 "Kareem was not truthful in those discussions. The video released today confirms that fact. We are releasing Kareem immediately."
The 23-year-old Hunt had been at the Chiefs' practice facility earlier on Friday in preparation for Sunday's trip to Oakland before he was sent home shortly after TMZ posted the video online.
The footage shows Hunt being restrained several times by friends before pushing a woman to the ground where he proceeds to kick her. Police were called to the scene during the incident, but no charges were filed.
"I want to apologise for my actions. I deeply regret what I did," Hunt said in a statement issued to several outlets shortly after he was released.
"I hope to move on from this."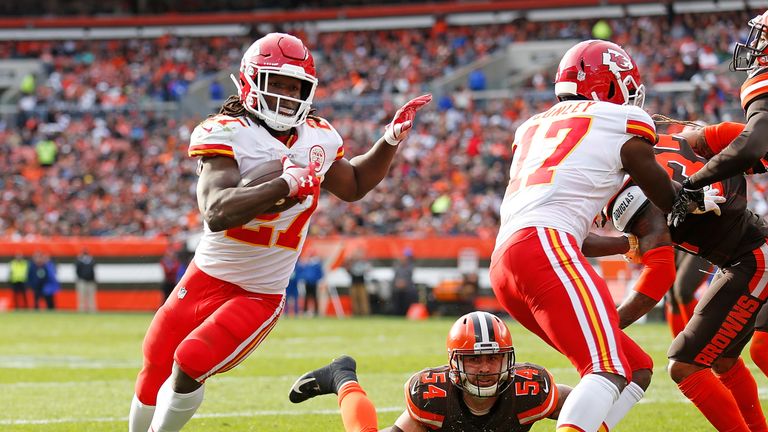 NFL commissioner Roger Goodell faced criticism in 2014 when Baltimore Ravens running back Ray Rice was initially only given a two-game suspension after video surfaced of him assaulting his then-fiancee in a hotel lift.
Rice was later suspended indefinitely by the NFL and although he won an appeal, the three-time Pro Bowl running back never returned to the league.
After being selected in the third round of last year's NFL draft, Hunt led the league in rushing as a rookie with 1,327 yards and eight touchdowns.
He had maintained his form this season, running 824 yards as the Chiefs have taken control of the AFC West with a 9-2 start to their campaign.