Kareem Hunt under NFL investigation since February over alleged attack
Last Updated: 02/12/18 7:22pm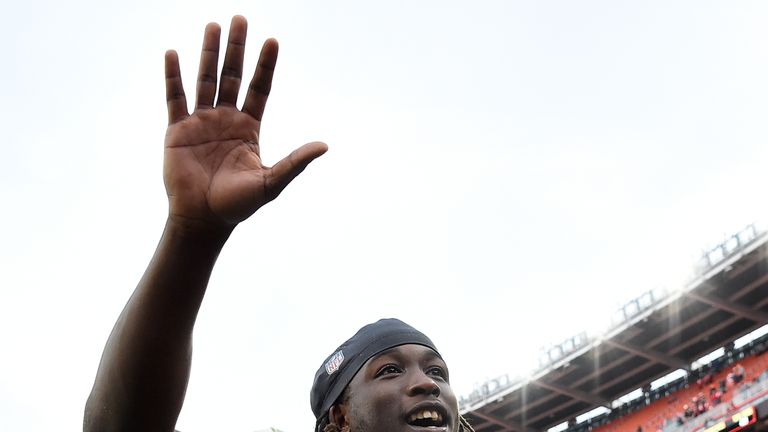 Kareem Hunt had been under an NFL investigation over an alleged attack since February, it has been revealed after his release by the Kansas City Chiefs on Friday.
The NFL's reigning rushing champion was let go after a video surfaced this week showing him knocking over and kicking a woman in a Cleveland hotel hallway in February.
Police were called to the scene during the incident, but no charges were filed.
The Chiefs released a statement confirming they had previously been aware of the incident, but had been misled by Hunt.
The NFL revealed on Sunday that an investigation had begun "immediately" after the incident.
The league said it "continues to pursue a complete understanding of the facts".
"The NFL's ongoing investigation will include further attempts to speak to the complainants involved in the incident," a statement read.
"It will include a review of the new information that was made public on Friday - which was not available to the NFL previously - as well as further conversations with all parties involved in the incident."
NFL commissioner Roger Goodell faced criticism in 2014 when Baltimore Ravens running back Ray Rice was initially only given a two-game suspension after video surfaced of him assaulting his then-fiancee in a hotel lift.
Rice was later suspended indefinitely by the NFL and although he won an appeal, the three-time Pro Bowl running back never returned to the league.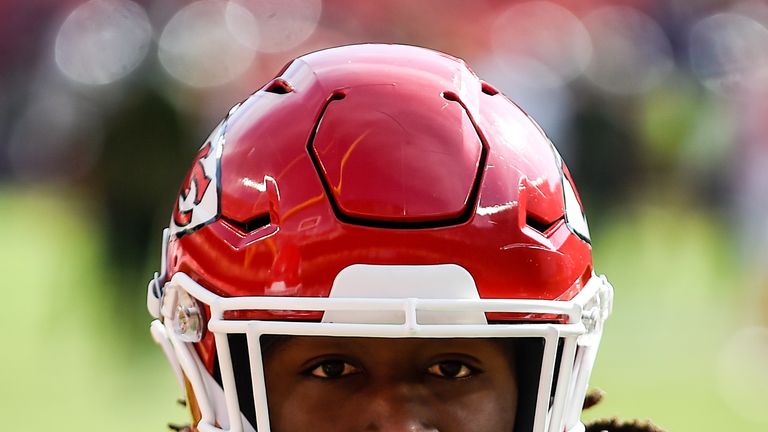 I want to apologise for my actions. I deeply regret what I did.
Kareem Hunt
The Chiefs said on Friday they had been in talks with Hunt since being made aware of the investigation by the NFL and law enforcement.
The franchise said the video released confirmed "Kareem was not truthful in those discussions".
The 23-year-old Hunt had been at the Chiefs' practice facility earlier on Friday in preparation for Sunday's trip to Oakland before he was sent home shortly after TMZ posted the video online.
Hunt apologised for the incident shortly after his release and said he "deeply regrets" his actions.