Pittsburgh Steelers not optimistic Antonio Brown will be back next season, admits owner Art Rooney II
By Michael Kelleher
Last Updated: 17/01/19 8:39am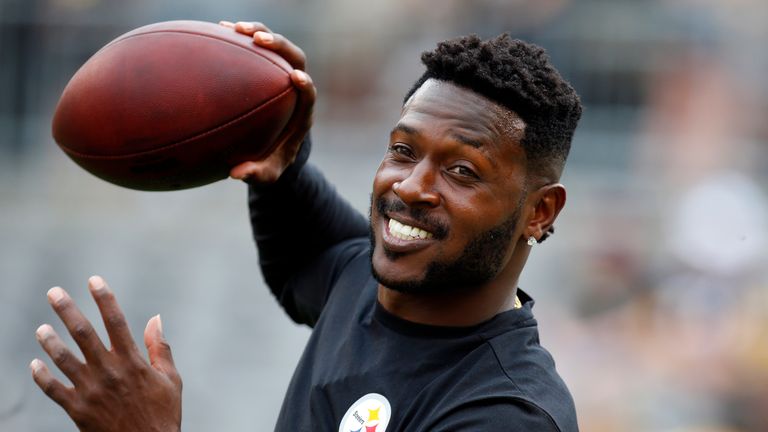 Pittsburgh Steelers owner Art Rooney II has admitted there are "not that many signs" that star wide receiver Antonio Brown will be back with the team next season.
The Steelers benched Brown for their victory over Cincinnati in their final regular-season game after he reportedly skipped meetings and practices.
Brown has not shown up to clean out his locker since the Steelers missed the playoffs and Rooney admits the perennial Pro Bowler has not returned his calls since the season ended.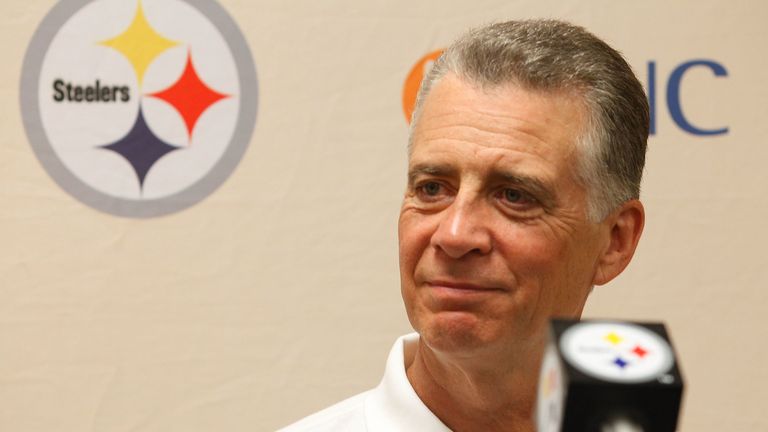 When asked if Brown will be back with the Steelers next season, Rooney said: "We have left everything open at this point. There are not that many signs out there that is going to happen."
He added: "I wish I could say that I talked to Antonio and understand what he was thinking."
Rooney rejected suggestions that the team's locker room has become a "circus" which is impacting their performance on the field.
"I don't know where it comes from. As far as I'm concerned, it's nonsense," Rooney said.
"If you evaluate the season, we didn't achieve our goal of winning the division but we finished a half-game [out] of winning the division. We had lots of opportunities to get there.
"It's disappointing, but I'm not sure how that makes you a circus."
Rooney also denied that Brown had been a disruptive presence throughout the season.
"I don't think [Antonio Brown] was a major distraction to the team up until the last weekend of the season," Rooney said.
@AB84 😂😂😂😂 you know damn well I didn't travel to LA to talk about you fam. You trippin yo. I went to be a analyst in which you acting foolish was the topic and I gave my analytical opinion. Get off the gas yo. You did it to yourself

— Emmanuel Sanders (@ESanders_10) January 16, 2019
"I am not going to sit here and disparage Antonio. You have to remember that he has been one of the most productive receivers in the league for a long time now.
"He has helped us win a lot of games the last few years. Was it always done the way you like to see it done? No."
Meanwhile, Brown took to Twitter to say the Steelers "feel indifferent about me" and that he is keeping track of everything that is being said about him.
Clearly they feel indifferent about me seeing all these reports the big interview coming! watching my teammates, fans and organization show me how they really feel! Stay Woke https://t.co/CSHNsVI74Q

— Antonio Brown (@AB84) January 16, 2019
Brown also took a shot at his former Steelers team-mate Emmanuel Sanders, who is now with the Denver Broncos, for comments he made during an appearance on NFL Network.
He didn't draft me he drafted @ESanders_10 same guy who missed rehab to go on networks to talk about me on situation he have zero clue! Arians now wears kangoo hats n glasses 😂 but ima diva! Done seen it all then they say we friends stop lien https://t.co/jALXyhQMAw

— Antonio Brown (@AB84) January 16, 2019
Sanders said of Brown: "When Art Rooney came out and said that - it is pretty much [that] he is gone. Art Rooney does not say too much but when he says something he means it.
"This situation has really got out of hand. I don't like to see it but I feel like Antonio brought it on himself.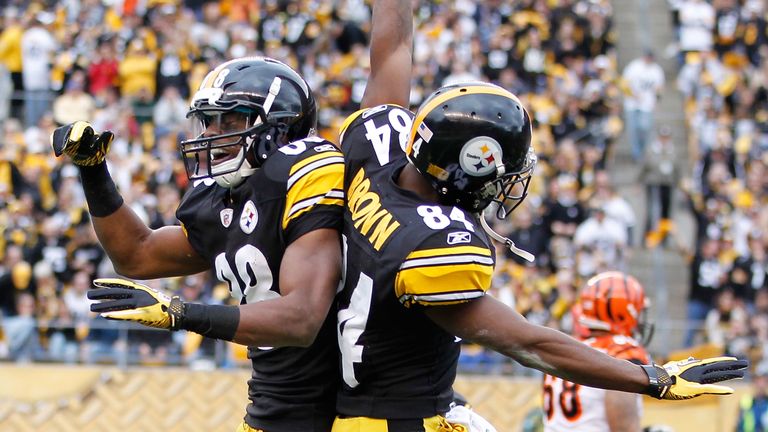 "You cannot turn your back on your brothers and the Pittsburgh Steelers organisation who gave you an opportunity to make you who you are.
"For you to leave on a Wednesday and then have your agent call on a Sunday is the ultimate disrespect to the Steelers organisation. That is why Art Rooney feels the way that he feels."
Brown said Sanders had "zero clue" about his situation, while also taking a shot at newly-hired Tampa Bay Buccaneers head coach Bruce Arians - who was formerly his offensive coordinator in Pittsburgh - for calling him a "diva" earlier this week.
In response, Sanders said Brown only had himself to blame for his current situation.