More than 100 flights into Atlanta cancelled ahead of Super Bowl
Watch Super Bowl LIII live from Atlanta on Sky Sports USA or Mix from 10pm on Sunday
By Associated Press
Last Updated: 29/01/19 8:37am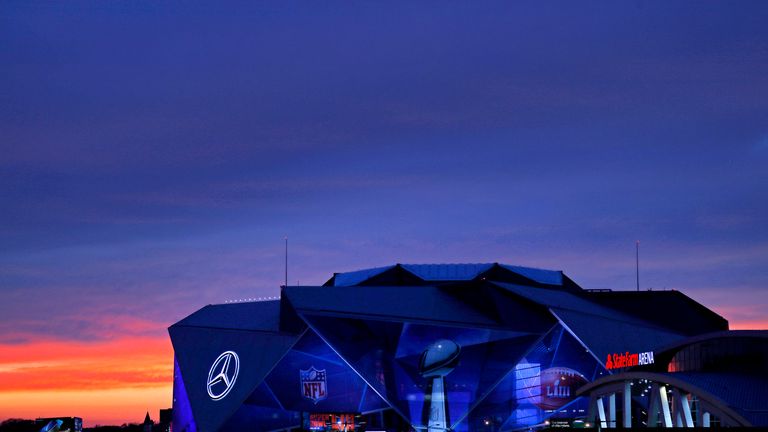 More than 100 flights have been cancelled on Tuesday at Atlanta's airport and city leaders say they fear ice could affect roads just as thousands of fans begin pouring into town for Super Bowl LIII.
The winter storm churning into Georgia comes five years after cars, trucks and school buses became marooned on Atlanta freeways in what became known as 'snow jam'.
A winter weather advisory will go into effect at 3am on Tuesday for Atlanta, a city known for grinding to a halt in relatively light snowfalls.
Delta Air Lines is "proactively" cancelling about 170 flights at Hartsfield-Jackson Atlanta International Airport, its main hub, the Atlanta-based airline announced late on Monday.
The potential for black ice is "the overriding concern" among emergency officials, said Homer Bryson, director of the Georgia Emergency Management and Homeland Security Agency.
The US National Weather Service projects that up to an inch of snow is possible on Tuesday in Atlanta, with up to two inches in far northern suburbs. Forecasters warn of the possibility of ice-glazed roads and highways.
Georgia governor Brian Kemp on Monday said state offices in more than 30 counties in the northern part of the state would be closed on Tuesday, including those in the Atlanta area.
"Temperatures are going to plummet," the governor said at a Monday news conference.
"It's very similar to what we saw in 2014 where the roadways will not have time to dry off before the moisture or precipitation on them refreezes," Kemp said. "And that's when you have black ice, and that's what causes wrecks, which causes gridlock and public safety issues, injuries."
The routes that both the New England Patriots and Los Angeles Rams must use to travel to and from practice venues will also be pre-treated, the Georgia Department of Transportation said in a statement.
Past Super Bowl weeks have been marred by wintry weather, including the 2011 game in Arlington, Texas.
Ice-coated roads around metro Dallas during the week before Green Bay defeated Pittsburgh that year.
Chunks of ice also tumbled from the roof of Cowboys Stadium, hurting six workers on the ground. None of the injuries were considered life-threatening.
In 2000, the St. Louis Rams and Tennessee Titans arrived in Atlanta shortly after an ice storm brought traffic in the city to a standstill.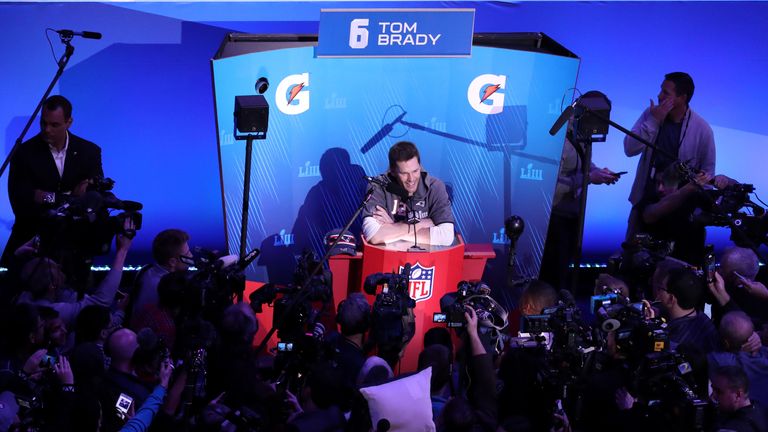 Unseasonably cold temperatures followed, and both teams had to practice outdoors since the Georgia Dome was being used for Super Bowl pregame and halftime rehearsals. The Rams wore winter jackets and thermal underwear in the biting cold.
"It's ridiculous," Rams coach Dick Vermeil said at the time. "But there's nothing you can do about it except try to survive."