Rob Gronkowski not making snap decision on Patriots future after Super Bowl LIII win
Last Updated: 06/02/19 1:49pm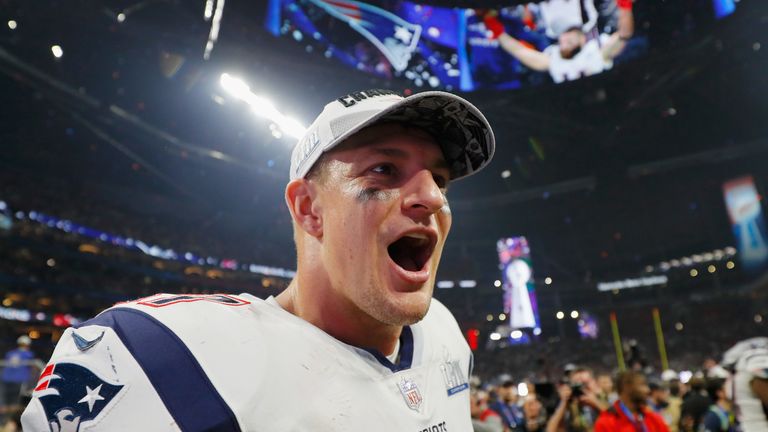 Rob Gronkowski will not be rushed into making any decisions about his future after securing his third Super Bowl with the New England Patriots.
The tight end caught six passes for 87 yards in the 13-3 win over the Los Angeles Rams in Atlanta to bring a successful end to his ninth year in the NFL.
Gronkowski's season, not for the first time, was disrupted by injury and ended with talk of possible retirement on the agenda.
But the 29-year-old said thinking about his future was not a priority in the moments after the franchise's sixth Super Bowl success as he said: "It's really not about that tonight, it's about celebrating with my team.
"I'm going to take a few weeks, a week or two, see where I'm at, make a decision from there. But tonight it's about celebrating with the team, celebrating with everyone.
"We were grinding, what, seven months since training camp, putting the work on. It paid off, and now it's time to celebrate.
"Bill (Belichick) said he's partying tonight, and I ain't going to let him out-party me."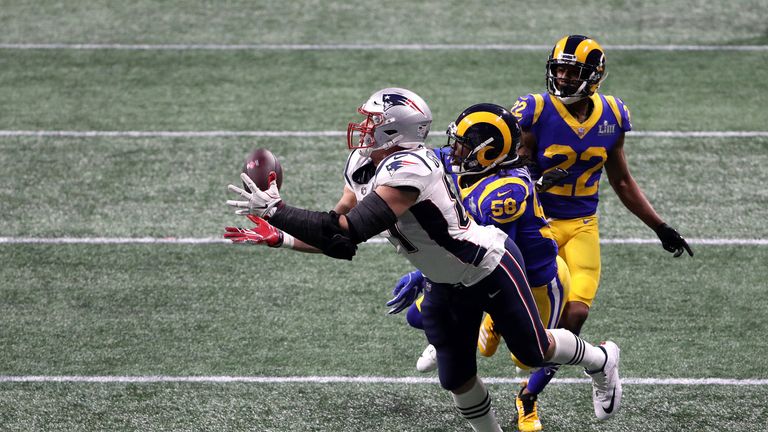 Gronkowski had a key part in the only touchdown of the game, hauling in a 29-yard pass from Tom Brady which set up Sony Michel's two-yard score.
"On that play, we saw that there was a match-up right there," Gronkowski added.
"There was a linebacker on me, and that's when I knew the ball was going to come to me. I knew Tom was going to throw it up there and [I could] just run up and make the play.
"It was a crucial play, and Sony just did the job finishing it off with a touchdown, which was awesome."
Sky Sports coverage of the NFL will continue through the off-season as we track the player moves and the storylines in the build-up to the 100th year of the NFL - and we will have all three days of the NFL Draft covered in April.