Kyler Murray puts baseball career on hold to commit to NFL ahead of April's draft
Last Updated: 12/02/19 7:53am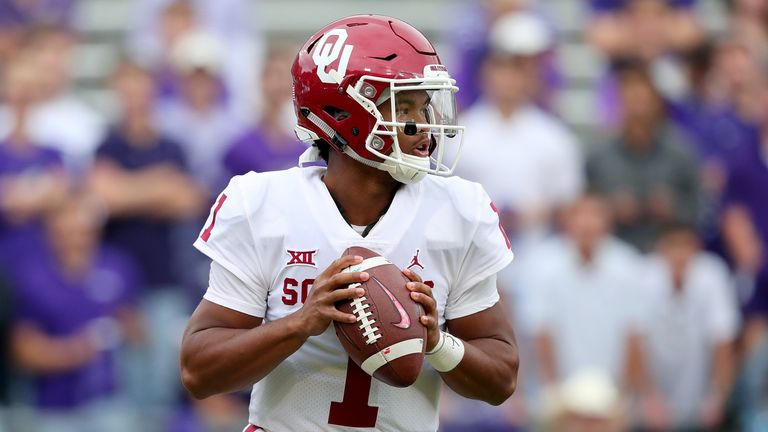 Kyler Murray has committed to pursuing a career in the NFL over playing baseball with the Oakland Athletics.
Murray was selected ninth overall by the A's in June's MLB Amateur Draft and appeared set to make baseball his long-term career after securing a $4.66m signing bonus.
But the 21-year-old went on to enjoy a stellar football season as quarterback of the Oklahoma Sooners, throwing for 4,361 yards and 42 touchdowns and being named Heisman Trophy winner as college football's best player.
He also rushed for a further 1,001 yards and scored 12 touchdowns as part of the Sooners' ground game.
And, with widespread first round projections ahead of April's NFL Draft, Murray has now decided to pursue a professional career in football.
"I am firmly and fully committing my life and time to becoming an NFL quarterback," Murray said.
"Football has been my love and passion my entire life. I was raised to play QB, and I very much look forward to dedicating 100 percent of myself to being the best QB possible and winning NFL championships.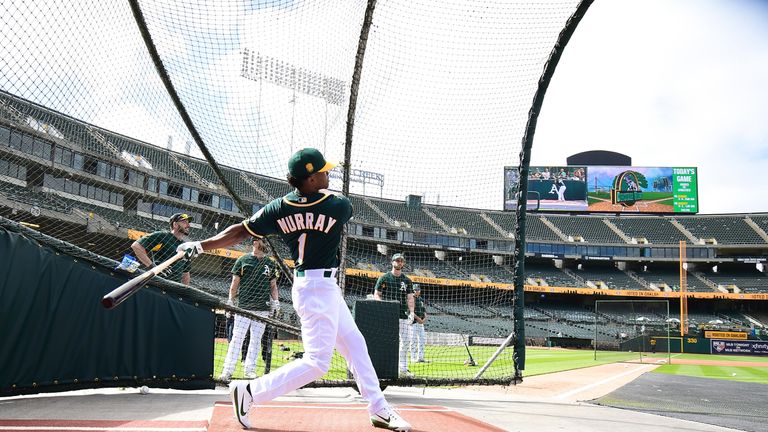 "I have started an extensive training program to further prepare myself for upcoming workouts and interviews.
"I eagerly await the opportunity to continue to prove to NFL decision makers that I am the franchise QB in this draft."
Oakland will retain his MLB rights if he does decide to return to baseball in the future and Murray will have to return the majority of his signing bonus.