Oakland Raiders resume negotiations over Oakland Coliseum stay
By Reuters
Last Updated: 13/02/19 7:02am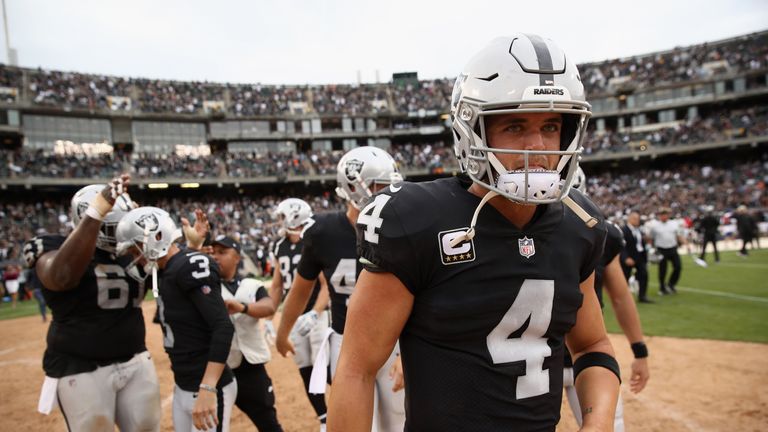 The Oakland Raiders have resumed negotiations with the Oakland-Alameda County Coliseum about playing there during the 2019 season, an official who oversees the stadium confirmed on Tuesday.
"I will confirm that we, late last week, started sitting down and talking with the Raiders about the potential of a 2019 season deal," Scott McKibben, executive director of the Coliseum Authority, told the Las Vegas Review-Journal.
"In my view, the discussions have been meaningful and productive."
McKibben added that the team's lease at the Coliseum expired on Wednesday.
The sides had previously agreed on a $7.5m (£5.81m) fee for the Raiders to play home games at the Coliseum in 2019, the last year before they move to Las Vegas.
However, the team pulled out of the deal after the city of Oakland filed a federal lawsuit in December over the Raiders' pending departure.
Owner Mark Davis had been adamant the team would not play in Oakland if a lawsuit was filed, but he has simultaneously expressed a desire to play 2019 close to the Oakland faithful, particularly as other options have dried up.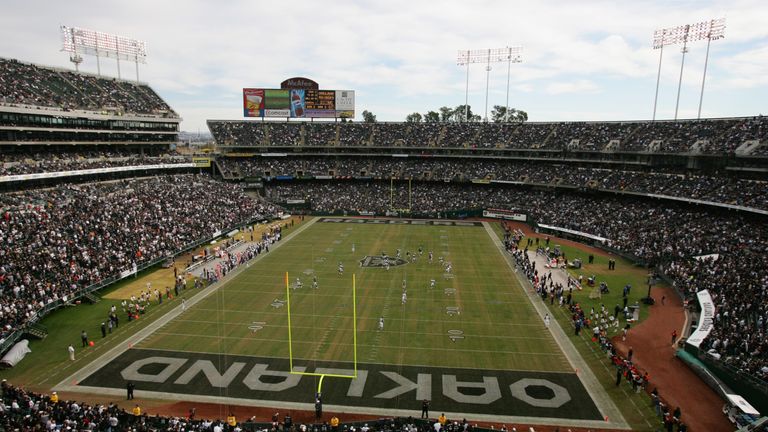 "I've said from the beginning, my biggest concern is our fans, and it's my hope and preference to remain in the Bay Area (in 2019) for them," Davis told the Review-Journal last week.
"The fans have always been first in my heart. We do have other options, but the hope is to remain in the Bay Area next season until we move to Las Vegas in 2020, which I remain very excited about."
Reports emerged the night of Super Bowl LIII on February 3 that the Raiders had agreed with MLB's San Francisco Giants to play in 2019 at Oracle Park (previously known as AT&T Park) on the San Francisco waterfront.
However, that would require the San Francisco 49ers to waive their territorial rights to the city, which NFL Network reported last week will not happen.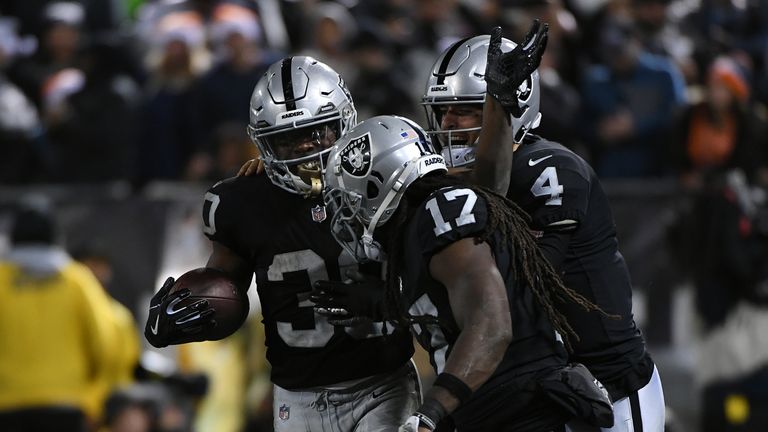 Previous reports have said the 49ers are open to sharing Levi's Stadium in Santa Clara, about 45 minutes south of the Raiders' training facility in Alameda, with their Bay Area neighbours, but the Raiders have not been enthused about that option.
The Raiders have played at the Coliseum since 1995, sharing it with the Oakland Athletics, but an inability to agree with the city on a new stadium plan helped facilitate the team's pending move to Las Vegas.
ESPN reported earlier this week the NFL wanted to know where the Raiders' 2019 home would be by early February as it sorts out scheduling.
Wherever that is, the Raiders will only use it for seven regular-season home games - the team is already scheduled to play one "home" game in London against the Chicago Bears.