The 2020 NFL Draft's special wide receiver class
This year's group of wideouts could rival the 2014 class that featured Odell Beckham Jr, Mike Evans, Davante Adams and more
By James Simpson
Last Updated: 22/04/20 4:24pm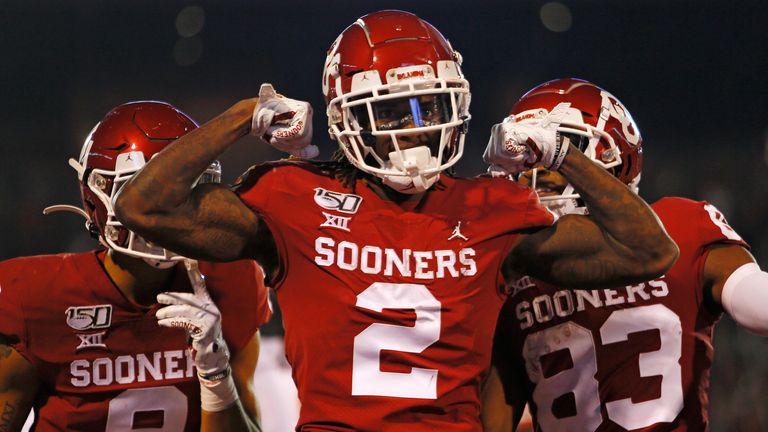 When we approached the NFL Draft in 2017, running backs were in focus.
Leonard Fournette, Christian McCaffrey, Dalvin Cook, Alvin Kamara and more were all taken in a strong group of runners who changed the landscape of the league.
2018 was the 'year of the quarterback', as five were taken in the first round, the most since 1999. As usual with every draft, some have panned out, while others have fallen short - so far.
Not every rookie class has an especially strong group at one position, but this 2020 one certainly does. It is time for the wide receivers to step forward, and not since 2014 have seen a group with as much potential as this one.
That class saw Sammy Watkins, Mike Evans, Odell Beckham Jr and Brandin Cooks all selected in the first round. Davante Adams, Allen Robinson and Jarvis Landry have proved to be tremendous values from the second and there were more contributors further down.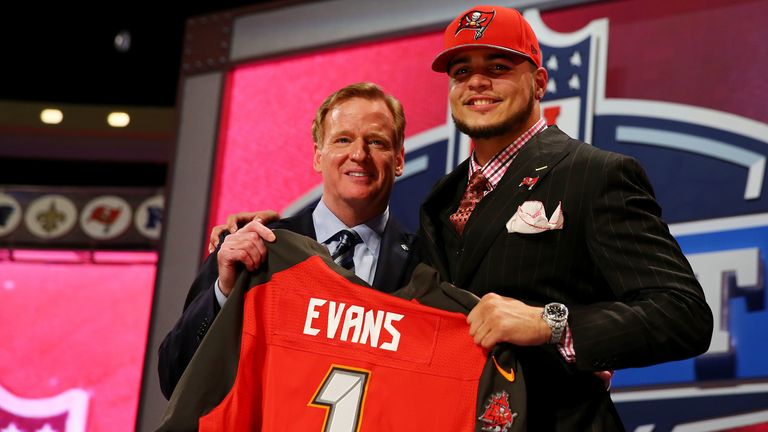 2020 could provide similar levels of immediate and long-term production. There may even be more depth in this class.
CBS Sports has 17 receivers ranked inside their top three rounds of projections. For context, that strong 2014 Draft saw 15 receivers drafted in the first three rounds. Last year it was 13, and in 2018 that number was only 10.
NFL Analyst Daniel Jeremiah called this class "the deepest I've seen," and has given 27 of the receivers a top-three-round grade. Twenty-seven! We could see almost a whole round's worth of wideouts selected on days one and two.
So, with all that talent, which players lead the way?
Talent at the top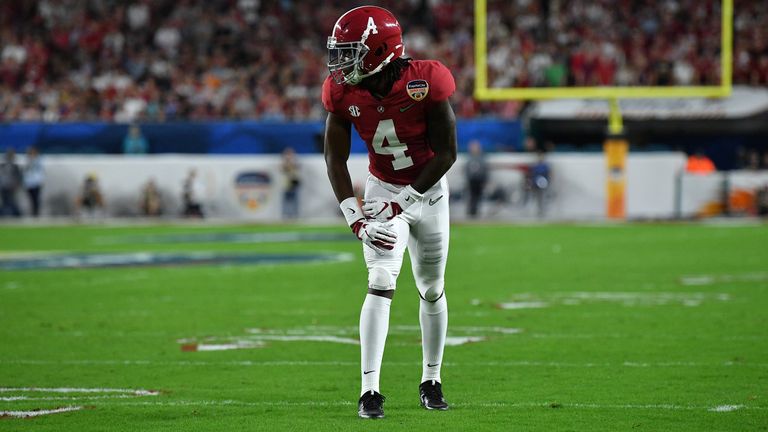 Right now, our top three appear to be set. In which order they will go, we don't know. CeeDee Lamb, Jerry Jeudy and Henry Ruggs lead the way, and all are expected to go in the top half of the first round.
Let's start with Lamb, who is ready to step in and be a true number one from day one. He ticks all the boxes: production, athleticism, great hands, and toughness.
One thing that surprises you about him - as he is not considered a 'burner' - is his ability to create yards after the catch. Don't be surprised if the Las Vegas Raiders snap him up with the 12th overall pick (if he lasts that long).
From Julio Jones to Amari Cooper to Calvin Ridley, Jeudy is the latest top Alabama receiver who will make an impact at the next level, and there is one thing that he excels at perhaps more than any of them: route running.
Speaking in the build-up to the NFL Draft, agent Leigh Steinberg told Sky Sports Jeudy is "the most precise and disciplined route runner that I've seen come out of college football in years.
"He runs incredible routes, he's always where he needs to be and where the quarterback can hit him. Then once he catches the ball he's got a burst and his yards after catch are completely incredible."
Jeremiah echoed this sentiment, saying he is "an elite route runner with outstanding burst, body control and awareness" and "his snap at the top of the route is as good as any prospect in the last decade." Jeudy is clearly going to be tough for defensive backs to handle and will be an early selection.
A late arrival at the top is Scouting Combine standout Henry Ruggs, another Alabama standout. Despite producing under 1,500 yards in his final two seasons (by comparison, Jeudy managed over 2,400), Ruggs has the trait every team covets: speed.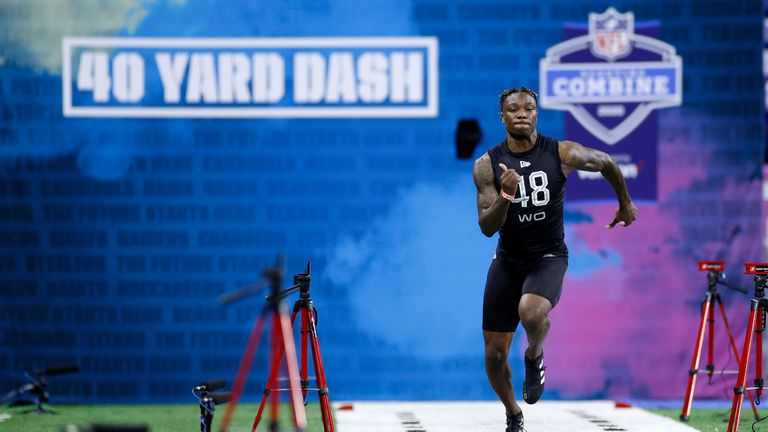 Like John Ross in 2017, who launched himself into the top 10 with a 4.22-second 40-yard dash, Ruggs ran the third-fastest time ever (4.27) and may have earned an extra few million dollars alongside it.
Every team wants a deep threat, and Ruggs amazingly scored 25 touchdowns on 100 touches during his college career. That is what we call a threat.
The next best bunch
Following the top trio is a bunch of wideouts who could all immediately step in and start for plenty of NFL teams.
Justin Jefferson, LSU's rangy receiver, might well find himself in the top half of the first round, and may even leapfrog one of the names mentioned above. He was Joe Burrow's top target last season, catching 111 balls from the expected No 1 overall pick, along with 18 touchdowns. He is great both in space and in traffic, and know as a "high-character" player, which coaches love.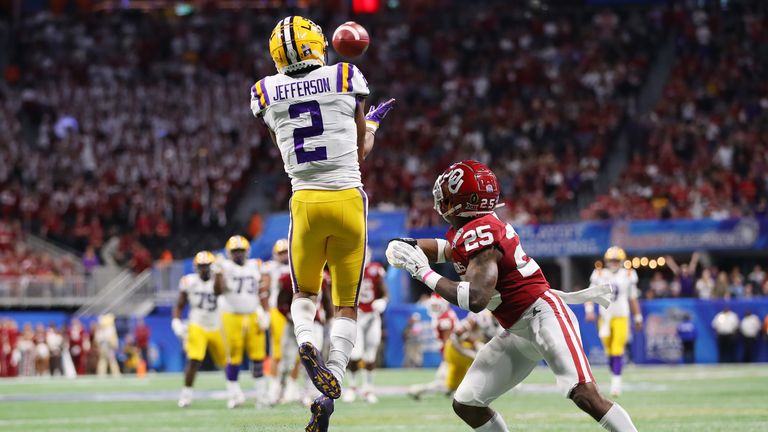 As we reach the end of the first round and approach the early second, expect to see a run, with the players being taken simply based on their fit with the teams at those spots.
If you want the tall outside receiver to go up and win the jump-ball, Clemson's Tee Higgins could be your man. For pure playmaking ability, Arizona State's Brandon Aiyuk and Colorado's Laviska Shenault fit the bill.
Aiyuk has been a late riser up draft boards with his explosive tape, while Shenault has all the talent in the world (Jeremiah called him "arguably the best athlete in the entire draft class") but his place in this draft will depend a lot on how teams view his health. He only played nine games in 2018, 11 in 2019 and comes with "durability concerns".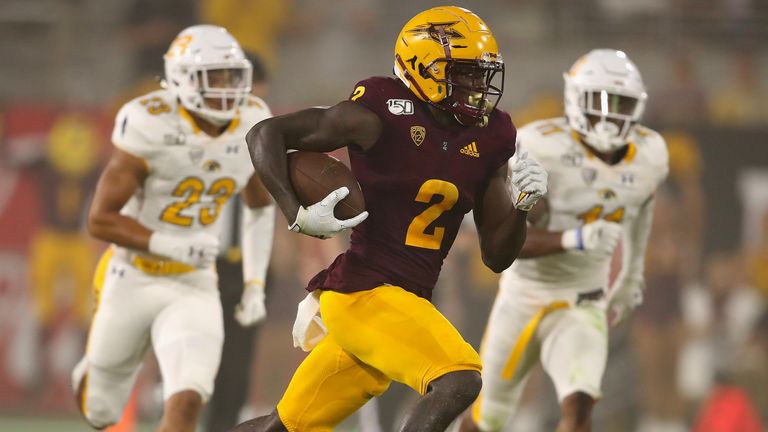 Another athlete with great tools but added question marks is Denzel Mims, Baylor's speedy wideout who ran the third-fastest 40-yard dash time among receivers at the NFL Scouting Combine (4.38 seconds). Like Baylor receivers past (think Corey Coleman), Mims lacks the route tree coaches would like to have seen, but plenty will believe they can unlock his full potential.
Strength in depth
The list goes on. We've only talked about seven prospects so far, and Jeremiah has gone on to say he has 18 in his top 100 as of one week before the draft.
Jalen Reagor is the smaller, shiftier wideout with 'swiss army knife' potential as a receiver, rusher and returner. Michael Pittman, Chase Claypool and Antonio Gandy-Golden are tall, strong athletes who will bully defenders.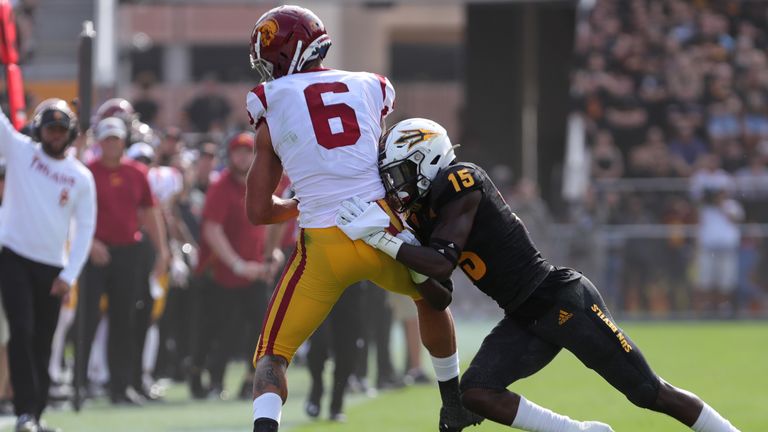 There are deep threats - in Devin Duvernay and KJ Hamler - and we haven't even got round to covering Tyler Johnson, Donovan Peoples-Jones, Van Jefferson, Bryan Edwards or versatile weapon Lynn Bowden Jr.
If your team has a hole at the position, now would be the time to load up.
In high demand
Looking around the league, there isn't necessarily a shortage of wide receiver talent. However, plenty of teams have the desire to improve their groups.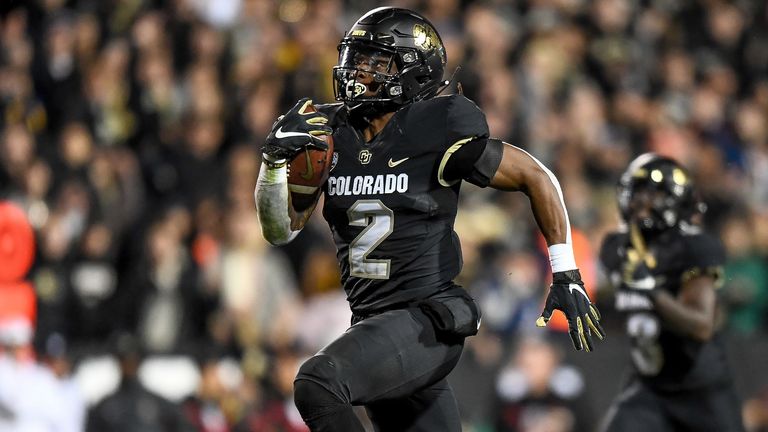 The New York Jets have surrounded 2018 third overall pick Sam Darnold with Breshad Perriman, Jamison Crowder and Quincy Enunwa... Clearly, they need changes. Behind Courtland Sutton, the Denver Broncos are struggling and the Raiders will not want to go into the season with Tyrell Williams and Zay Jones as their top options.
Even the NFC Champion San Francisco 49ers are expected to address the position early, and many mock drafts see the run on receivers starting at the back end of the top 10 picks of this draft. The Jaguars pick at No 9, Jets 11, Raiders 12, 49ers 13, and Broncos 15. It is hard to imagine the top three players falling past these selections, and it would also be no surprise if a team later in the round elects to trade up.
Similarly, we can expect another run - plus some trades to move up - when we get into day two. With so many players projected to be second or third-round picks, once coaches and general managers start their discussions after the conclusion of day one all bets are off, because this is the year of the receiver.