Can the New England Patriots or the Carolina Panthers go 16-0?
By Michael Kelleher
Last Updated: 21/11/15 9:33pm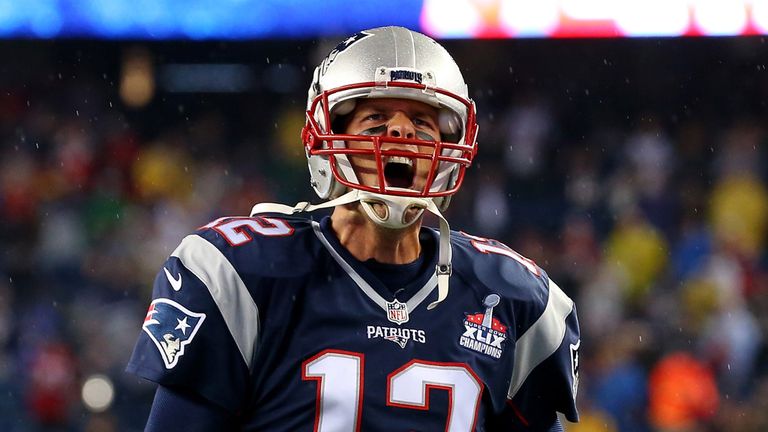 As we round into the home stretch of the NFL season, two teams stand above the rest with perfect 9-0 records – the New England Patriots and the Carolina Panthers.
Entering Week 8, the NFL boasted five undefeated teams but three of those - the Green Bay Packers, the Denver Broncos and the Cincinnati Bengals - have fallen by the wayside leaving just the Patriots and the Panthers standing in the race for perfection.
The only team to ever go undefeated through an entire season are the 1972 Miami Dolphins, while the Patriots came agonisingly close in 2007 after going through the regular season 16-0 before losing to the New York Giants in the Super Bowl.
The road from 9-0 to 16-0 is an admittedly difficult one, but we at Sky Sports wanted to examine the strengths and weaknesses of the Patriots and the Panthers to determine whether either is capable of completing a perfect season.
How are they winning?
Patriots
Tom Brady has been in imperious form this season and is leading the most potent passing attack in the league. The 38-year-old ranks first in yards passing (3,043), quarterback rating (111.1), touchdowns (24) and interceptions (three).
While we have seen Peyton Manning, who is just one year older than Brady, wither away before our very eyes this season, the Patriots signal-caller continues to defy 'Father Time' and is enjoying arguably the finest season of his Hall-of-Fame career.
The Patriots rank first in the NFL with 33.7 points per game and have done this despite significant injuries to key players along the way.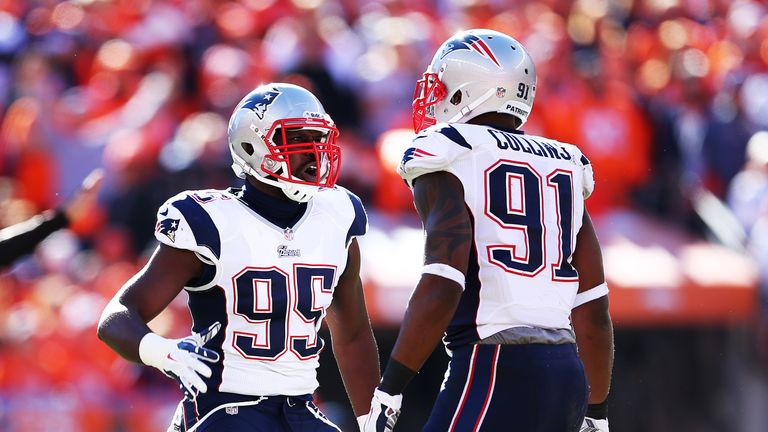 On the defensive side of the ball, the Patriots boast Pro Bowl-calibre talent at every level. Defensive end Chandler Jones leads the league with 10.5 sacks, Dont'a Hightower and Jamie Collins are one of the NFL's best linebacker pairings and Devin McCourty is among the league's top safeties.
Their greatest strength on that side of the ball however is the depth and talent they can boast along their defensive line. Free agent Jabaal Sheard has been a valuable addition at defensive end and allows the Patriots to rest Jones and Rob Ninkovich or field all three together on third down.
Rookie Malcom Brown leads Patriots interior defenders by playing just 36 per cent of defensive snaps. Behind him are Dominique Easley (32.5 per cent), Sealver Siliga (31.6 per cent), Alan Branch (31.1 per cent) and Akiem Hicks (16.1 per cent). They each play between 15 and 35 snaps per game and have specialized roles each week.
For example Easley plays primarily on third down and that has allowed him to stay fresh to rush the passer. Easley ranks second among all interior defenders in the NFL with pressures on 11.8 per cent of his pass rush snaps - behind only JJ Watt - according to Pro Football Focus.
Panthers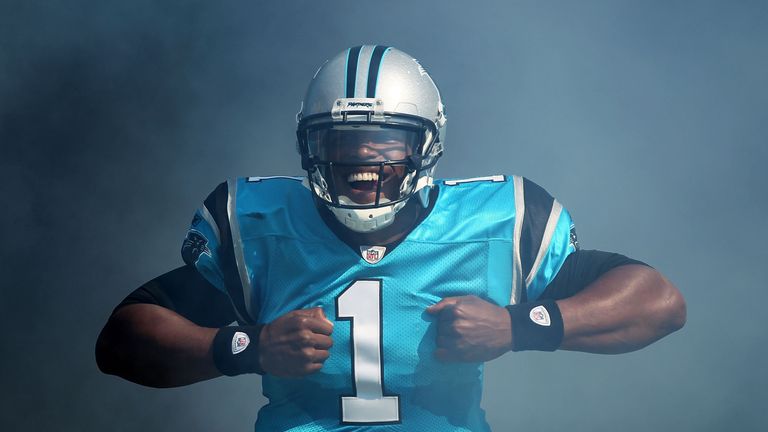 Carolina are a physical team that looks to win the battles on both lines of scrimmage. On offence that starts with running the ball effectively and the Panthers are one of the most successful teams in the NFL at it, ranking third in yards rushing per game (139.7) and joint-first in rushing touchdowns (11).
The Panthers boast a talented offensive line and no center in the NFL is playing better than Ryan Kalil this season. 2014 third-round pick Trai Turner has really come on in his second season at right guard while Andrew Norwell is performing well at left guard. Jonathan Stewart has the backfield to himself after the departure of DeAngelo Williams and he has taken advantage of that to rack up the seventh most rushing yards in the NFL (662).
But the key to Carolina's potent rushing attack is Cam Newton. Standing at 6ft 5in and weighing 245lbs, Newton poses a unique challenge to defences. Defensive coordinators must be wary of how they game plan against him because he is so dynamic when he breaks out of the pocket. Setting the edge and keeping him contained are typically the priorities but that is easier said than done. No quarterback in the NFL has more rushing yards (366) or more rushing touchdowns (six).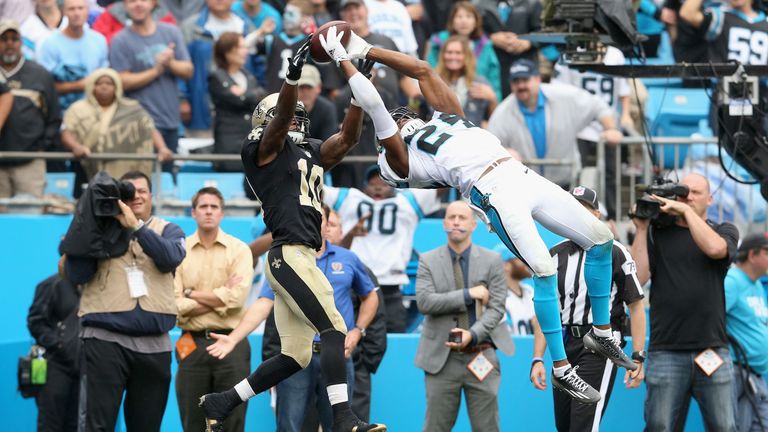 Like the Patriots, the Panthers boast Pro Bowl-calibre players at each level of their defence in defensive tackle Kawann Short, linebackers Luke Kuechly and Thomas Davis and cornerback Josh Norman.
But it is their passing defence that truly makes them elite. Carolina allows just 6.0 yards per attempt which is good for first in the NFL alongside the Denver Broncos while they rank second in completion percentage allowed (57.2 per cent) behind only the New York Jets.
No cornerback in the NFL is playing better than Norman this season while long-time Chicago Bear Charles Tillman is excelling on the opposite side of the field. They also have the NFL's premier coverage linebacker in Davis.
Where are they vulnerable?
Patriots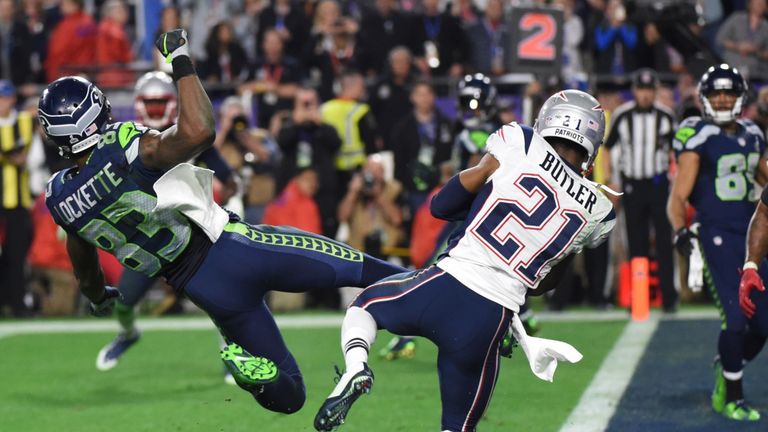 As one might expect with two undefeated teams, weaknesses are difficult to find. For the Patriots the biggest concern lies in the lack of depth at cornerback. The Patriots allowed last season's number one, two and three options - Darrelle Revis, Brandon Browner and Kyle Arrington - to depart in free agency.
Last year's Super Bowl hero Malcolm Butler and third-year player Logan Ryan have stepped up and played well in their absence but depth behind them is a big concern. The only other cornerbacks on the roster are undrafted free agent Justin Coleman and second-year player Rashaan Melvin, who was picked up in midseason after being cut by the Baltimore Ravens.
The New York Giants consistently targeted Coleman and Melvin with success in Week 10 and any injuries to Butler or Ryan would leave the Patriots in trouble.
Panthers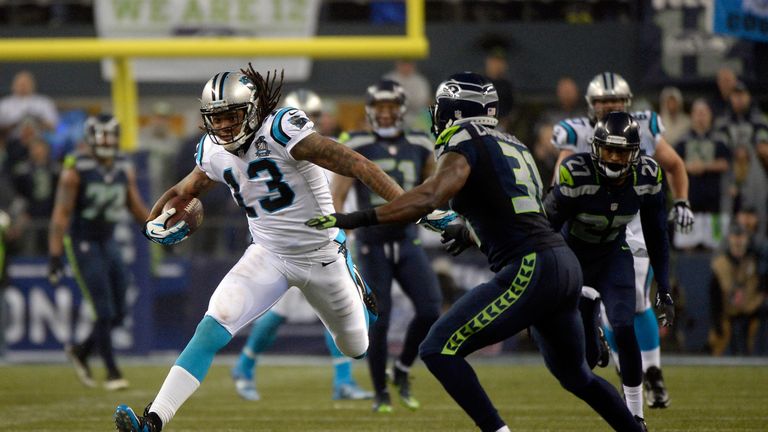 Newton's 2015 passing statistics do not jump off the page. He ranks 29th in completion percentage (56.3 per cent), 26th in yards per game (226), 21st in quarterback rating and only six quarterbacks have more interceptions than Newton's nine.
The Panthers have one of the weakest receiving corps in the NFL and that could come back to haunt them if they find themselves having to pass while playing from behind.
Ted Ginn Jr was a return specialist for the Arizona Cardinals last season and the number five wide receiver behind Larry Fitzgerald, Michael Floyd, John Brown and Jaron Brown. In Carolina this season, he has emerged as the number one option.
That is a consequence of 2014 first-round pick Kelvin Benjamin tearing his ACL in training camp and missing the entire season. Ginn leads all receivers with 58 targets while Corey Brown and Devin Funchess each have 28. Jerricho Cotchery has 24.
Why they will go 16-0
Patriots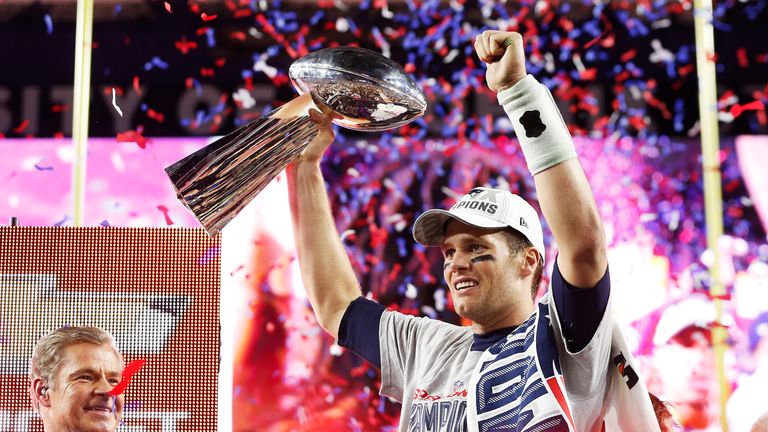 If the Patriots and the Panthers continue to win, the rumblings about a potential undefeated season will build to a crescendo.
A big advantage for the Patriots is they will have been there before. Granted - Bill Belichick and Brady aside - not many in the organisation were around for the Patriots previous undefeated regular season in 2007 but this team regularly plays in the biggest games under the brightest lights. Belichick is a master of drowning out distraction and hype and keeping his players focused on the task at hand.
"Do your job" is a mantra which is preached to every Patriots player on a daily basis. Many teams would have crumbled in the face of the 'Deflategate' saga which enveloped the franchise in the lead-up to their Super Bowl victory last season. But not the Patriots. Not on Belichick's watch. He kept them focused on Seattle and he will ensure his team does not overlook any of their opponents and prepares each week, for each opponent, to the best of their abilities.
Panthers
Last year the Carolina Panthers were 3-8-1 and nowhere near a play-off berth. But they won their final four games to win the NFC South and make the play-offs. They have now won 13 straight regular season games and their confidence could not be higher. 
The manner of their performance against Aaron Rodgers and the Green Bay Packers in Week 9 and their thrilling comeback win in Seattle against the Seahawks in Week 6 mean they have passed arguably their toughest tests of the season with flying colours.
Another factor which should give them an advantage as the season progresses is they are well suited to playing in cold weather. Running the ball and stopping the run increases in importance as the temperatures drop in December and January and the Panthers excel at both.
Why they won't go 16-0
Patriots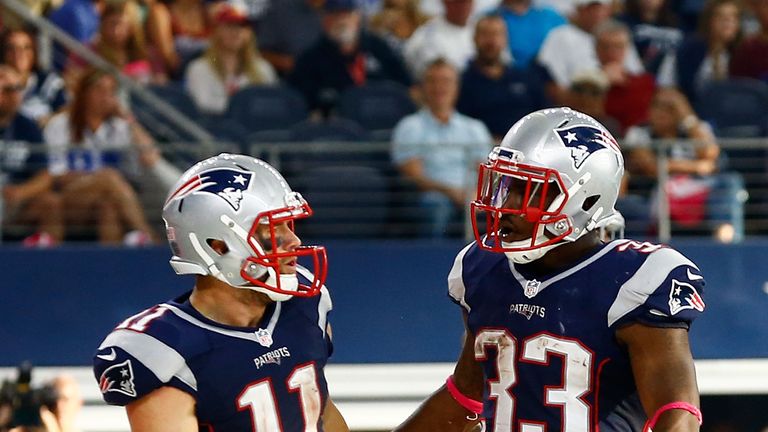 A requisite to going to undefeated is keeping your key players healthy and the Patriots are already beginning to fail on that front.
Running back Dion Lewis was a revelation through the first half of the season but was lost for the season after tearing his ACL against the Washington Redskins in Week 9. Julian Edelman suffered a Jones fracture against the New York Giants in Week 10 and has undergone surgery which will rule him out for 6-8 weeks.
Left tackle Nate Solder was lost for the season after tearing his biceps in Week 5. Marcus Cannon replaced him in the line-up but suffered a toe injury the following week against the Indianapolis Colts and has not featured since. Sebastian Vollmer flipped from right tackle to left after that but he has not played since sustaining a head injury against Washington in Week 9.
Against the Giants last week, the Patriots started Cameron Fleming - who began the season on the practice squad - at left tackle and last year's starting center Bryan Stork at right tackle. If the Patriots cannot keep Brady upright, they will not win.
Panthers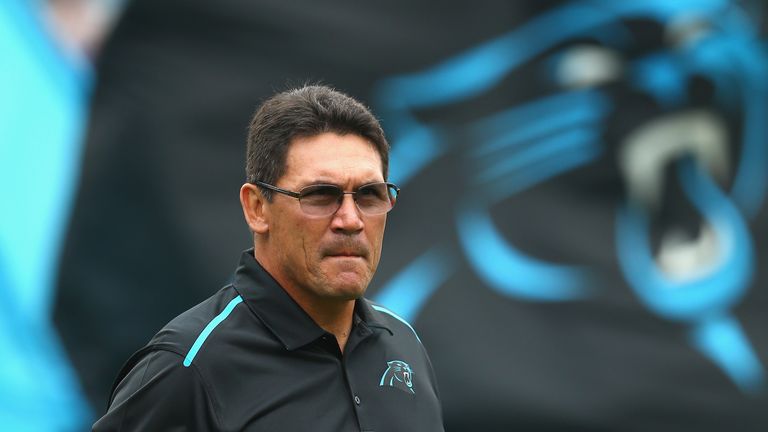 While the Patriots are reigning Super Bowl champions and perennial contenders, this is relatively new ground for a Carolina Panthers team that had not won a playoff game since 2005 prior to 2014, when they got in despite having a losing record.
As mentioned before, if the Panthers continue to win the hype will continue build and it will become harder and harder for Ron Rivera to keep his players focused.
The Panthers have got through the hardest stretch of their schedule already and their biggest enemy in their remaining seven games is complacency. But complacency is something that trips up teams in every sport every week of the year.
Remaining Schedule
Patriots
Bills (5-4), @Broncos (7-2), Eagles (4-5), @Texans (4-5), Titans (2-8), @ Jets (5-4), @Dolphins (4-5)
Opponents combined record: 31-33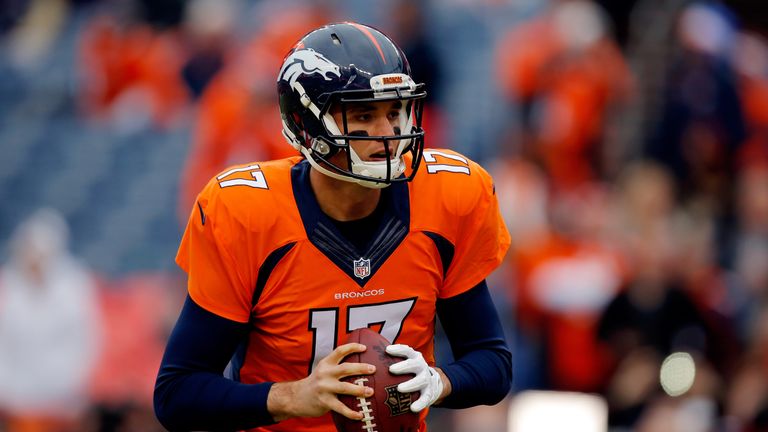 The Patriots face all three AFC East division rivals in their final seven games and all three know how to beat them. The trip to Denver in Week 12 loomed large as the Patriots' most difficult game of the season when the schedules were released but it remains to be seen if Peyton Manning will be under centre given he has a partially torn plantar fascia. If Brock Osweiler is starting at quarterback the Patriots should fancy their chances.
Panthers
Washington (4-5), @Cowboys (2-7), @Saints (4-6), Falcons (6-3), @Giants (5-5), @Falcons (6-3), Buccaneers (4-5)
Opponents combined record: 31-34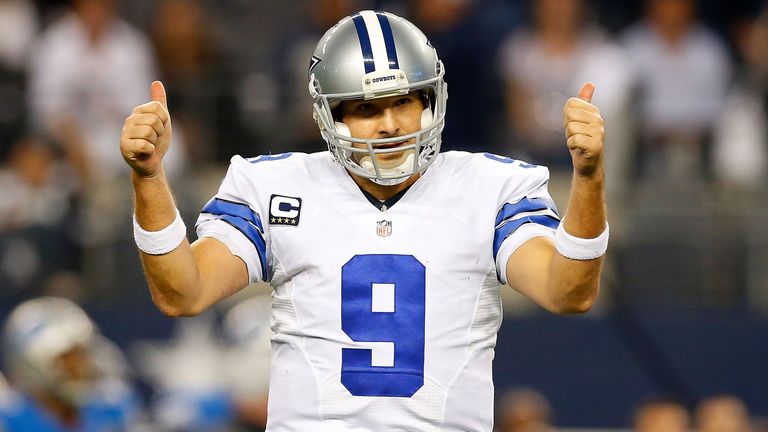 The Panthers are very likely to be favoured in every game between now and the end of the season. Their two meetings with the Atlanta Falcons are their only games against a winning team. The Dallas Cowboys could spring a surprise in Week 12 as they are likely to be fighting for their playoff lives with Tony Romo back from injury.