NFC South: Atlanta Falcons, Carolina Panthers, New Orleans Saints, Tampa Bay Buccaneers
By Tom Julian
Last Updated: 04/09/18 10:58am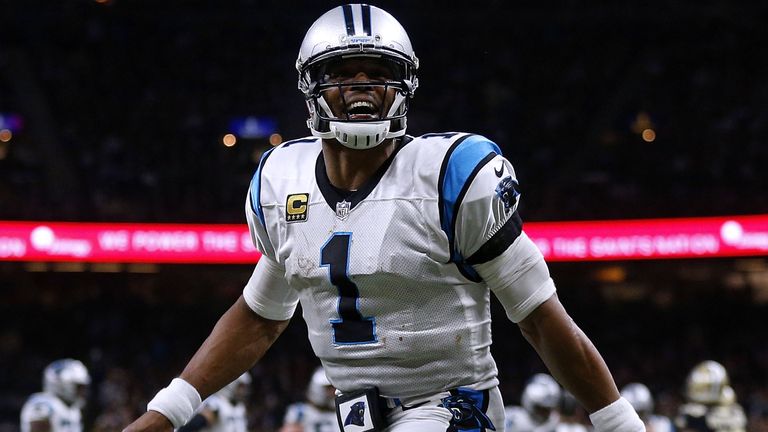 The wait is nearly over and the new NFL season is nearly upon us!
The season starts on Thursday, September 6 with defending Super Bowl champions the Philadelphia Eagles kicking things off at home against the Atlanta Falcons, live on Sky Sports - but, before then, it's time to assess the contenders for 2018.
We are previewing all eight divisions, and here you can find our views on the NFC South as well as having the chance to cast your vote on who you think will win below...
Click here to read our AFC South season preview
AFC West season preview
NFC West season preview
AFC North season preview
NFC North season preview
AFC East season preview
NFC East season preview
Atlanta Falcons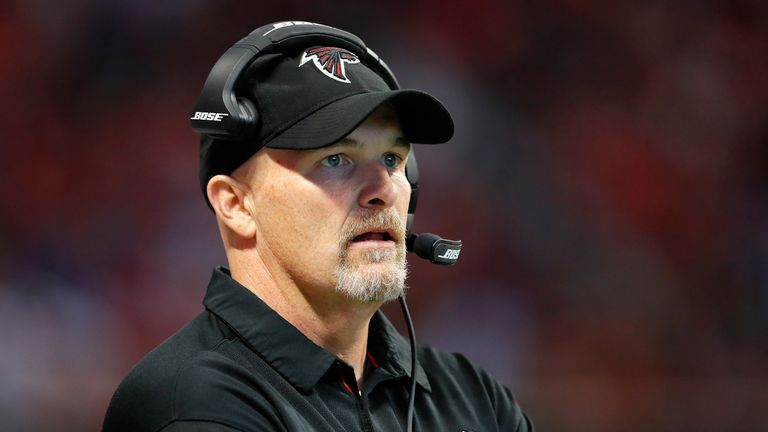 Head coach: Dan Quinn
Key man: Julio Jones. With the threat of Atlanta's All-Pro wide receiver sitting out during training camp, revising Jones' contract was a key bit of business to avoid any preseason drama. In 2017, Jones amassed 1,444 yards and although he only contributed three touchdowns, spectacular athleticism on key drives led to regular point-scoring opportunities. Since 2011, Jones has averaged 95.5 receiving yards per game, which leads the NFL.
Major additions: Free agency came and went for the Falcons with little fanfare; cornerback Justin Bethel arrives from the Arizona Cardinals and, with three Pro Bowl appearances as a special teamer, can make an immediate impact in that area. Wide receiver Calvin Ridley gives quarterback Matt Ryan another explosive target as Quinn aims to dial up the free-scoring offensive machine he had in 2016.
Last season: Despite finishing third in the division, the Falcons' 10-6 record registered the team's first back-to-back, double-digit winning season since 2012. In the play-offs, after a 26-13 Wild Card win over the Los Angeles Rams, Atlanta faltered against the Philadelphia Eagles, slipping 15-10 to the eventual Super Bowl champions.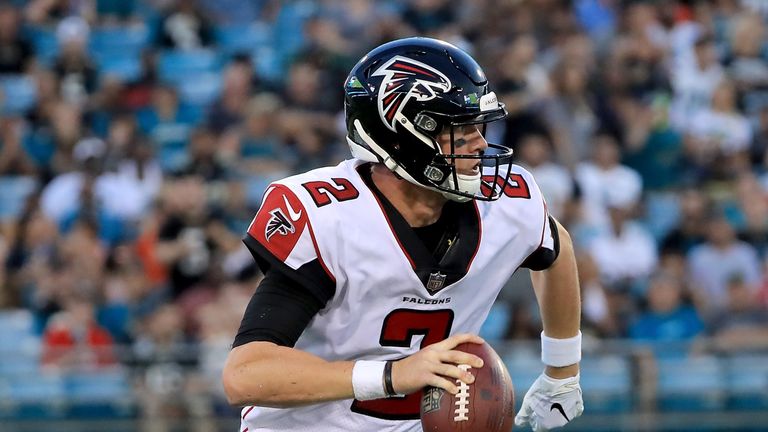 Ryan showed flashes of his 2016 MVP season but, with four of the team's six regular season defeats lost by one score, the Falcons never transformed back into the offensive juggernaut that dominated the NFC a year previous.
Prospects: The Falcons weren't far away from returning to the Super Bowl last year, and stability is always a huge boost to any organisation. With Jones, Quinn and general manager Thomas Dimitroff all signing extensions and Ryan in his prime, Atlanta will have an eye on a home Super Bowl. The addition of Ridley is an exciting prospect, but the team still looks thin on the defensive side. Deion Jones and De'Vondre Campbell are two of the most ferocious linebackers in the NFL but there is little depth beyond them.
Prediction: 1st (11-5)
New Orleans Saints
Head Coach: Sean Payton
Key Man: Alvin Kamara. The running back was a dual-threat revelation in his rookie season, totalling over 1,500 yards and 13 touchdowns on the ground and in the air. His performances earned him Offensive Rookie of the Year, and the third-round pick will be out to prove he isn't a one-hit wonder in 2018.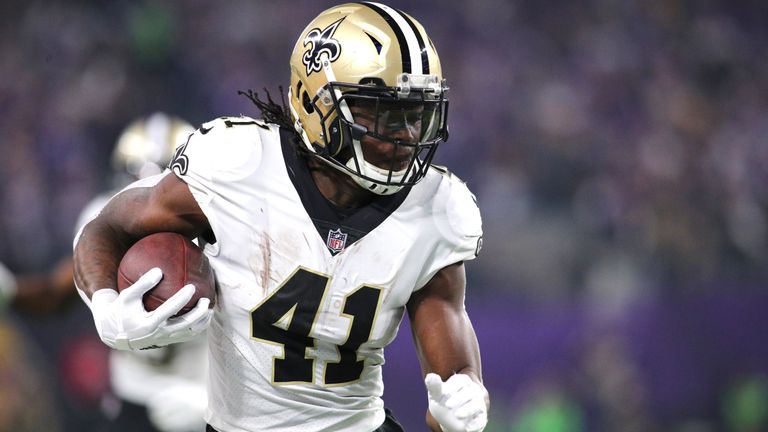 Major additions: Adding wide receiver Cameron Meredith and tight end Benjamin Watson has further increased the offensive options for veteran QB Drew Brees, who made full use of Kamara and Michael Thomas last year. Head coach Payton added a dynamic pass rusher in Marcus Davenport with his first draft pick, which will help to improve a defense that has struggled in recent years.
Last season: An eight-game winning streak set the Saints up for an 11-5 regular season finish, and after beating the Panthers in their first postseason game, New Orleans fans began to believe that a return to the Super Bowl was on the cards. However, it was a crushing defeat for the Saints in the NFC Divisional Round. Having fought back from 17-0 down to lead 24-23 with 25 seconds left to play, Stefon Diggs scored a 61-yard TD as the clock ran out to give the Minnesota Vikings a 29-24 win, dubbed the "Minneapolis Miracle".
Prospects: The signs look good for New Orleans to be competing in January once again, having strengthened across the board. If the defense can continue to improve and Drew Brees maintains his incredible form, the Saints will be knocking on the door.
Predictions: 2nd (10-6)
Carolina Panthers
Head coach: Ron Rivera
Key man: Luke Kuechly. While many will look to the quick feet and dress sense of quarterback Cam Newton, Kuechly is the captain of one of the best defensive front sevens in the NFL. The biggest question regarding the linebacker is whether he can stay healthy for an entire season. If he can, Kuechly is an All-Pro talent.
Major additions: Dontari Poe's arrival from Kansas City brings even more experience to an already stacked defense, and quarterbacks across the NFL will be hoping that Carolina isn't on their schedule this year. Panthers fans will be hoping first round draft pick D.J. Moore is an instant hit at wide receiver in a group which currently looks very thin.
Last season: It was a rebound year for the Panthers, who finished runners up in the NFC South with an 11-5 record. However, their post-season ended on Wild Card Weekend in a 31-26 defeat to their division rival New Orleans Saints, when Newton was sacked on the Panthers' final drive to end all hopes of a Super Bowl run.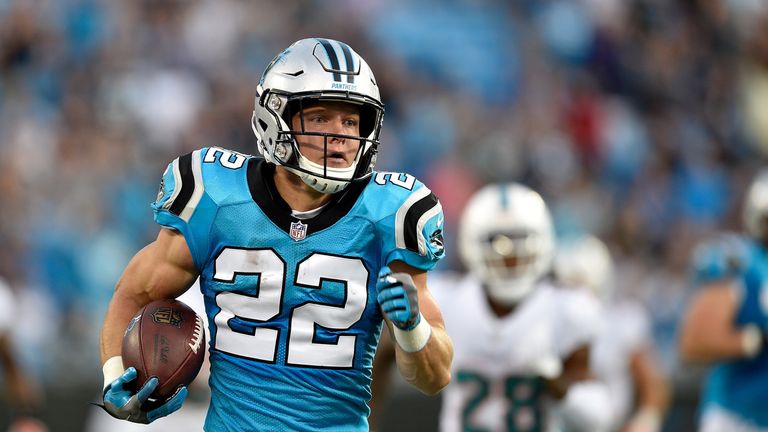 Prospects: The combination of Kuechly, Thomas Davis, Shaq Thompson and Kawann Short will form the formidable core of a Panthers defense ready to dominate up front, but it will be on offense where Carolina will really be tested. Second-year running back Christian McCaffrey will need to step up a gear but the real question will be whether Newton's weapons can provide the firepower for a dynamic aerial attack.
Predictions: 3rd (9-7)
Tampa Bay Buccaneers
Head coach: Dirk Koetter
Key man: Ryan Fitzpatrick. QB1 Jameis Winston is out for the first three games after being handed a suspension this offseason, which means that the Bucs' hopes rely on journeyman Fitzpatrick to lead them through a tough opening round of fixtures against the Saints, Eagles and Pittsburgh Steelers. In an incredibly competitive division, Tampa Bay do not want to be left behind early.
Major additions: Fitzpatrick's protection got a significant upgrade with offensive lineman Ryan Jensen joining the team during free agency. Jensen, who spent five years in Baltimore, became the highest paid center in the league when he made the move to Florida. On the other side, defensive ends Vinny Curry and Jason Pierre-Paul bolster the Bucs' rush defense options and, in a division full of potent RBs, this is no bad thing.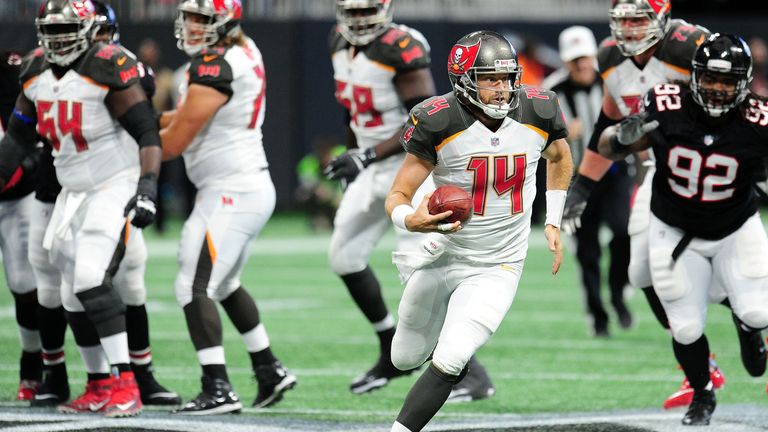 Last season: After featuring on the preseason NFL documentary series "Hard Knocks", analysts and fans alike bought into the Buccaneers' hype, but it was a season of struggles on both sides of the ball and Tampa Bay slipped to a 5-11 record. Poor kicking became an unnecessary distraction and Winston missed time with a shoulder injury.
Prospects: Many were surprised that Koetter is still in a job - indeed the Bucs' front office openly courted Jon Gruden, who eventually joined the Oakland Raiders. With Winston's suspension, a perceived lack of cohesiveness throughout the organisation, and a gruelling schedule, the 2018 season looks like it might be a grim watch for Tampa Bay fans.
Predictions: 4th (4-12)