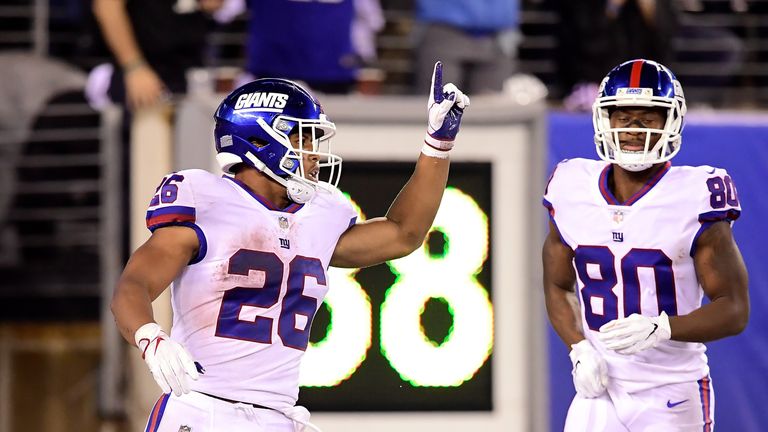 Fantasy analyst expert Adam Rank takes on the NFL Challenge, picking his team for Week Seven...
Each week you get to pick a passing offense, rushing attack, defense and special teams unit to pick up points for your team while, on top of that, you can select a quarterback, running back and wide receiver to score additional points. Register to play by clicking here.
Adam Rank: Week Seven points
| | |
| --- | --- |
| Total points | 188 |
| Packers passing offense | 29 |
| Patriots rushing offense | 35 |
| Ravens defense | 21 |
| Titans special teams | 0 |
| Matt Ryan, QB | 33 |
| Todd Gurley, RB (Captain) | 66 |
| Odell Beckham Jr, WR | 4 |
You know, I was pretty pleased with myself when I advocated last week that you should not only start Todd Gurley, but also make him your captain. Yeah, I was strutting around like Vince McMahon walking down the ramp at RAW. And then I realised I also stumped for Odell Beckham Jr. A move that's not only bad in a vacuum, but it was a Thursday night game (Friday in the UK, of course), so you had to suffer with that through the entire weekend. That's on me. So now I'll sit here and consume my humble pie with a little bit of coffee and move forward with some better picks...
Los Angeles Rams passing offense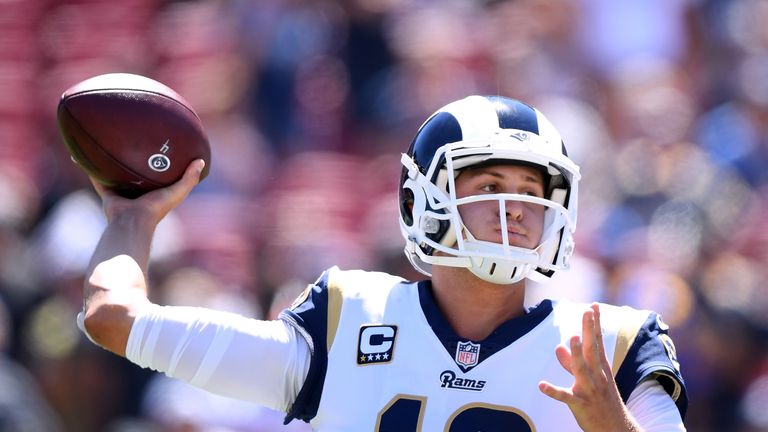 Now is not the time to get too cute with this one. The teams allowing the most fantasy points to quarterbacks this season are the Buccaneers, Falcons and Saints. That would make your options the Browns, Giants (gross), and Ravens (meh).
When I'm in doubt, I'll just reach for the Rams and be done with it. The bonus here is the Rams face the 49ers, who have been very generous to opposing quarterbacks this season. We saw on Monday night (Tuesday morning) that while they are good for a bit, ultimately, the stronger team is going to prevail.
Denver Broncos rushing offense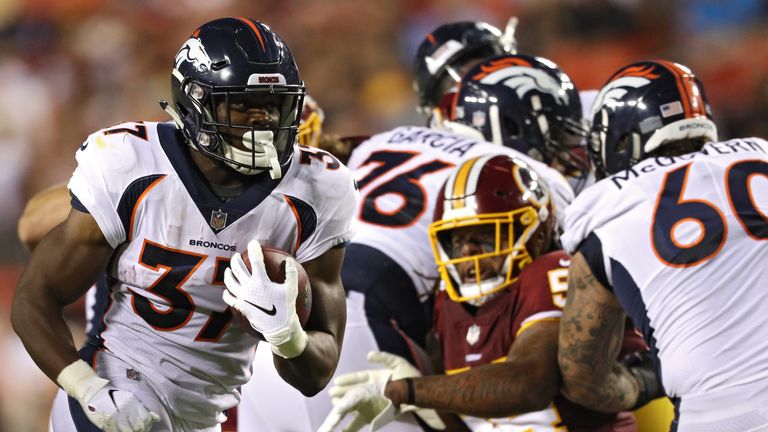 I'm going with a straight contrarian play here with the Broncos. It's important to zig when others are zagging. So, we're going to run the Broncos here against the Cardinals who are giving up the most fantasy points to running backs this year. NFL stalwarts like Mike Davis and Latavius Murray have dinged the Birds in recent weeks, and instead of playing an individual star against them, I'm just going to take the conglomeration of runners the Broncos are putting out there. The Broncos have used Philip Lindsay the most of all of their running backs, but this feels like it could be a big Royce Freeman game.
Washington Redskins defense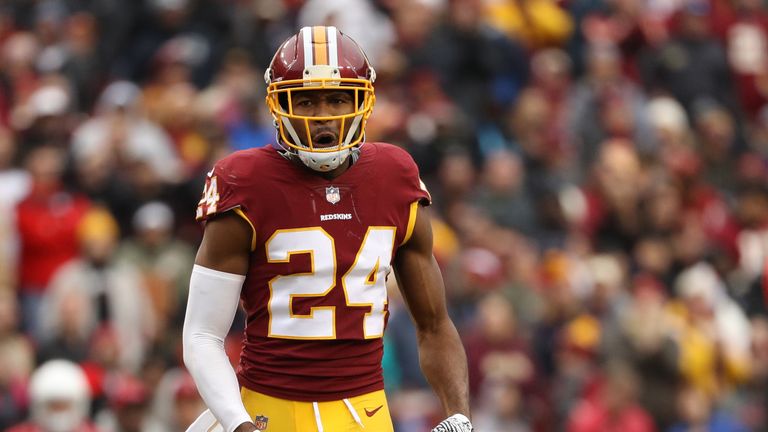 This is my jam right here. The Redskins were especially frisky with three takeaways last week for the first time this season. Josh Norman started playing like the Josh Norman we know and love as he had four tackles, an interception and forced a fumble. The Redskins have forced a fumble in nine consecutive games. The Cowboys offense looked great against the star-studded Jaguars defense this past week, but I'm not buying it. The Cowboys have shown enough inconsistency over the years to lead me to believe we will see the true Cowboys this week.
Houston Texans special teams
The Texans have long had playmakers on the special teams. But I look for a lower-scoring game with the Jaguars this week. I look for it to be similar to what we saw two weeks ago where the Texans were able to drive on the Cowboys but couldn't convert to touchdowns. Ka'imi Fairbaim is one of the top-scoring kickers in fantasy.
Jared Goff, QB, Los Angeles Rams (Captain)
Goff is going to be the top selection across the board because of the matchups to a lot of other stars. So I'm going to double up and hope the Rams will come through. They've yet to give us a reason to doubt them. Well, unless Goff hands it off to Todd Gurley a bunch. But the strength of the 49ers defense has been the run D, so I'm comfortable making this our play this week.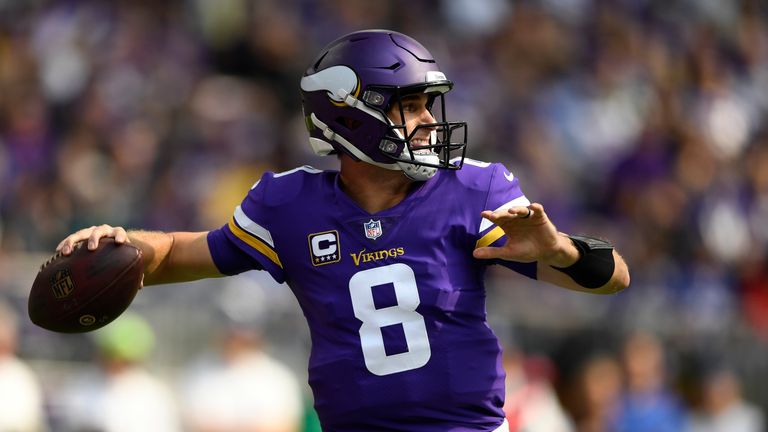 Sneaky play: Kirk Cousins will also be a nice option as well against the Jets. Andrew Luck had four touchdowns against them last week. Despite a one-week run revival against Arizona, the Vikings will remain a passing team. But this would actually be the play if you wanted to go against the grain.
Saquon Barkley, RB, New York Giants
Barkley announced himself in a big way against the world champion Eagles in Week Six. Not that the No 2 pick in the draft needed to let us know. We were aware. It's amazing his college game has been able to transition to the NFL. What I mean is, when you watch his games, you'll see him get bottled up a lot. But then, seemingly out of nowhere like an RKO from Randy Orton, he'll make a huge play. He's been doing that a lot this year. He's going to have ample opportunity to do that against the Falcons this week. They gave up a ton of points to Peyton Barber. So, I think we're safe.
Adam Thielen, WR, Minnesota Vikings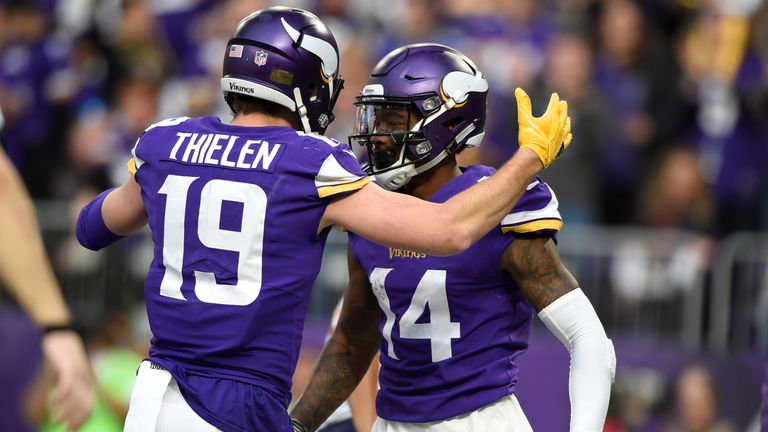 I'm not sure when, but we're going to need to start including Thielen into the conversation of the best receivers in the game with the elite of Antonio Brown, OBJ, Julio Jones, DeAndre Hopkins and Michael Thomas. That was in no particular order, by the way. Thielen has been amazing. He's opened the season with six consecutive games of gaining at least 100 receiving yards. He's averaged close to 119 yards per game. He's a tick behind the pace Calvin Johnson had when he challenged for 2,000 a few years ago. My conjecture is Thielen gets that this year. He's beasting. The Vikings are going to need to keep up with the rest of the competitive NFC. And the Jets have been abused by slot receivers this year. Thielen does most of his work from the slot. Easy, easy call here.
Click here to register to play NFL Challenge.