American Football Expert & Columnist
Neil Reynolds catches up with the Baltimore Ravens ahead of the new NFL season
Last Updated: 17/08/17 12:01pm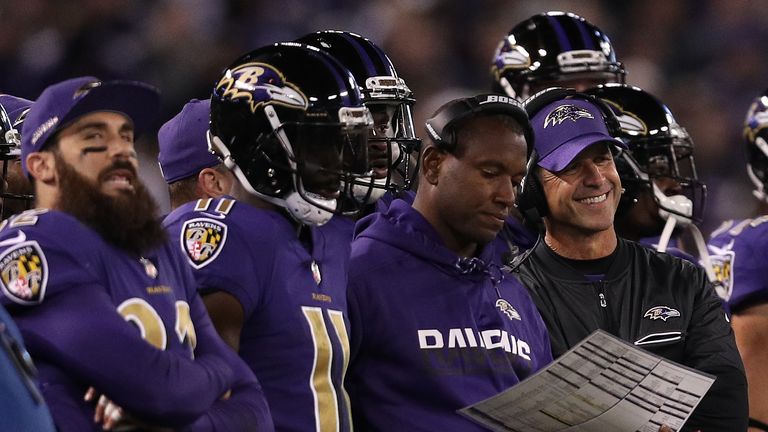 Greetings from the skies above America. This time I am en route to New Orleans after a very enjoyable day spent with the Baltimore Ravens.
And we're officially at the halfway mark of our Sky Sports 8 in 8 adventure. Four teams down (Arizona Cardinals, LA Rams, Minnesota Vikings and Baltimore Ravens) and four to go (New Orleans Saints, Jacksonville Jaguars, Miami Dolphins and Cleveland Browns).
With that in mind, I feel strangely rejuvenated and ready to tackle the rest of the trip. Let's see if I can keep it going.
Tuesday began with a trip to the Under Armour headquarters in downtown Baltimore. This was not a deliberate move on our part to garner free swag. Our driver merely got the address wrong and we were supposed to be at the Ravens' Under Armour-sponsored training ground in Owings Mills - a good 40 minutes away, even with a decent tailwind and light traffic!
When we finally caught up with the Ravens their practice session was just getting underway under a cloudless blue sky and with temperatures in the low 90s. Here is what caught my eye in Baltimore's camp…
Five observations from Ravens training camp…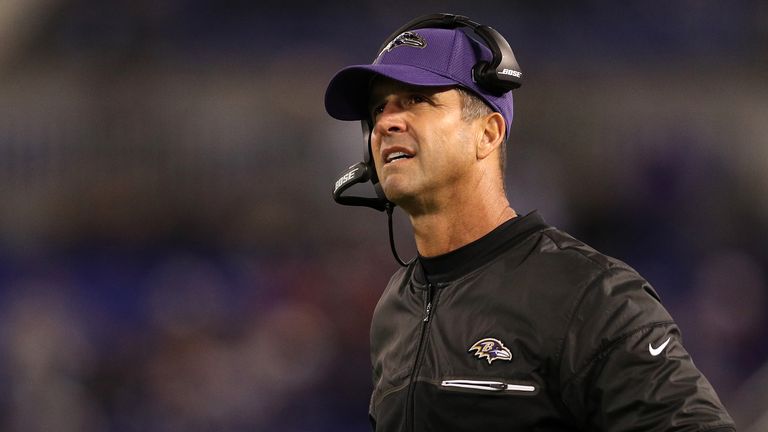 Baltimore are so well led by head coach John Harbaugh and he is demanding and inspiring in equal measure. In league circles, his practices are famously known to be among the longest and toughest in the NFL, but his players love him just the same. You often find that a 'players' coach' lacks the discipline to keep his team in line and I have often seen that kind of coach trying to be the players' best friend and to be too much like one of the guys. That is not the case with Harbaugh - he can rule with an iron fist when necessary but his players know he has their backs, they respect him and they remain inspired and motivated to play for him. That is a good balance and explains why he has been so successful for such a long time.
Quarterback Joe Flacco is out with a back injury and currently working his way back to full health. He didn't seem too stressed about the long-term effects of the injury and I suspect he is in the line-up come opening weekend. And that is good news because Ryan Mallett continues to struggle in relief. The big, strong-armed passer has some accuracy issues and was off target all too often on Tuesday. He threw interceptions once again after tossing five in one practice early in camp and was off the mark with passes behind his receivers. Mallett's rough start to camp is a reminder that there is more to playing quarterback than simply being able to fizz passes with a cannon for an arm. Decision-making and accuracy are far more important skills to have in your locker.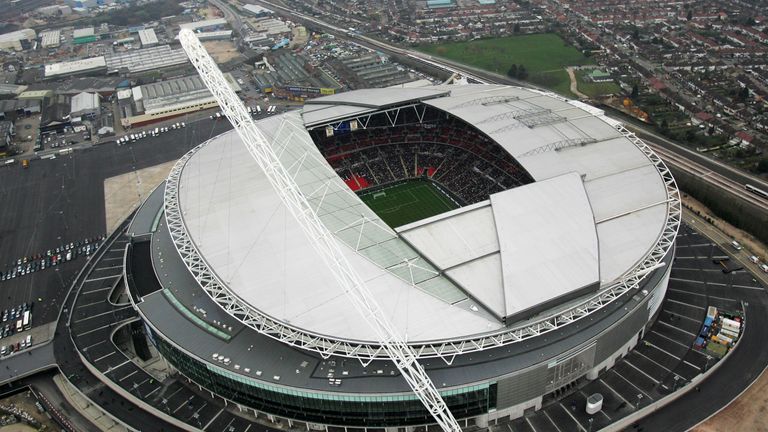 British offensive lineman Jermaine Eluemunor is going to serve as a great role model for young players across the United Kingdom. The massive Arsenal fan got into American football after watching the New York Giants-Miami Dolphins clash at Wembley Stadium in 2007. He got his first taste of the sport with the London Blitz before heading off to the United States at the age of 14, to begin chasing his NFL dream. That dream came true when he was drafted by the Ravens this spring and Jermaine will now return to London to play for the Ravens at Wembley Stadium in September. Eat that story, Hollywood!
Terrell Suggs is not only an outstanding pass-rusher, he is a very good talker who we had some fun with on Tuesday. Although he doesn't do a great deal of interviews, the Pro Bowl pass-rusher was happy to tell British fans how excited he is about coming to play in the UK in week 3. The Brits will love Suggs because he plays with aggression but also a high level of intellect. But not all fans love him. I started to tell Terrell a fact I discovered about him and our conversation went something like this…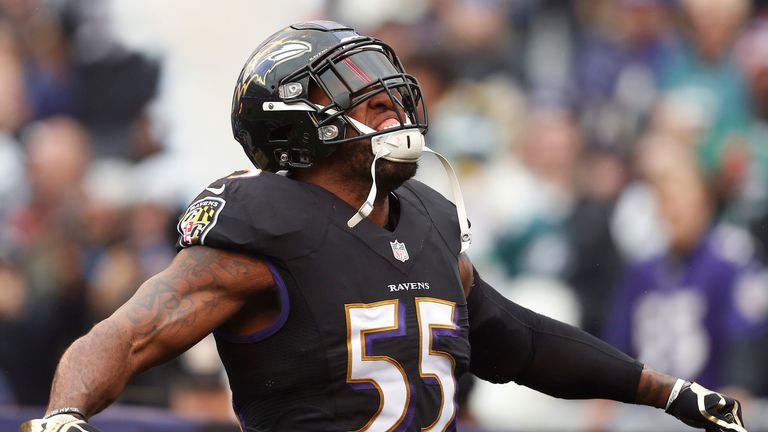 Me: Terrell, did you know that you are apparently number four in the top five most-hated players among…
Suggs: Really? (with a genuinely surprised look on his face) In the whole NFL?
Me: …. I was going to say among New England Patriots fans.
Suggs: Oh right. Yeah, that makes sense. I want to try to get to number one on that list!
With Suggs coming off the edge, nose tackle Brandon Williams creating havoc up front and C.J. Mosley mopping up every ball-carrier in sight, the Ravens defence is going to be special this year. And that's without mentioning a secondary that features very impressive cornerback Jimmy Smith and the safety pairing of Tony Jefferson and Eric Weddle. Jefferson was signed from Arizona in free agency and scored on a pick six in practice on Tuesday, while Weddle could often be seen directing traffic in the secondary and putting his veteran smarts to good use.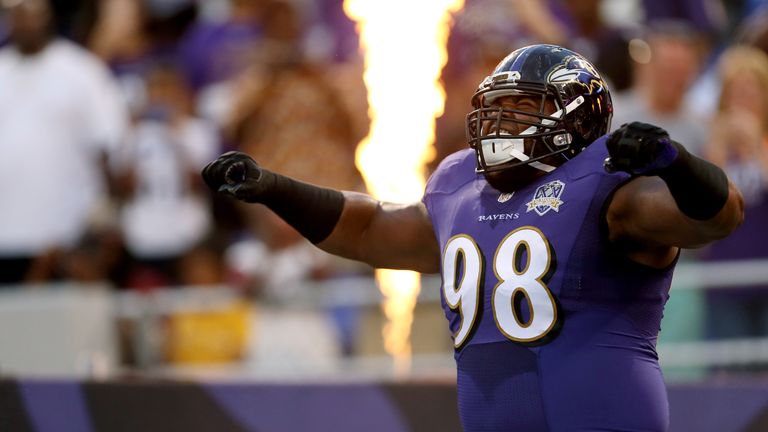 Training camp finish that sentence…
Baltimore's practice facility is… hard for a driver to find! No, I'm only kidding. The Ravens' complex is stunning and has a real country club feel to it, complete with a golf putting green out in the car park in front of the main building. I've been fortunate to go to a number of team headquarters across the NFL and, hands down, this is the prettiest. I don't know all the ins and outs of what facilities are laid on for players at each HQ and which ones are technically better than others, I just know that this site in Baltimore must be one heck of a place to go to work each day.
Quote of the Day…
"You have to be tough, you have to be disciplined and you have to love football." - Head coach John Harbaugh when I asked him what traits are required to be a Baltimore Raven, regardless of position.
Quote of the Day II…
"If they were to let me carry the British flag and run out of the tunnel at Wembley Stadium in front of all those fans, that would be one of the craziest moments of my life, for sure. I would love that more than anything - I'm going to start campaigning to see if they let me do that. It would make me really proud." - British offensive lineman Jermaine Eluemunor looking ahead to Baltimore's week 3 meeting with the Jacksonville Jaguars at Wembley Stadium this September.
Quote of the Day III…
"That's my preferred ratio of driver-to-passenger chat." - Sky Sports NFL producer Alex Mason when we were discussing how quiet today's driver was compared to some of the previous ones on this trip. Our driver in LA on Sunday is still chatting away to us now and hasn't realised we all got out of his car two days ago!
Final Thought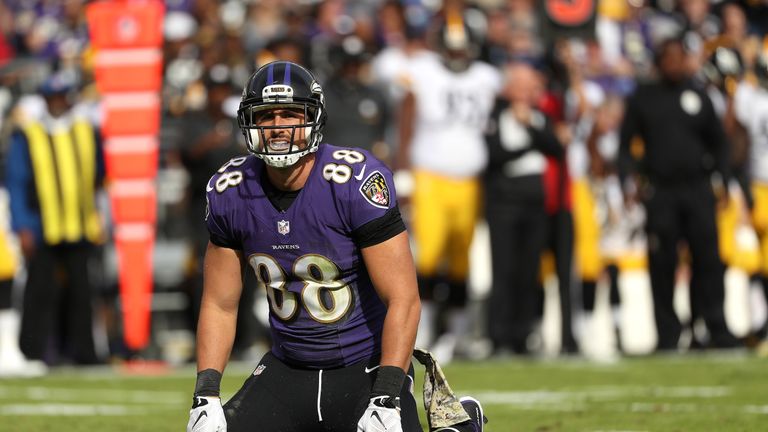 It was a star-studded affair out at Ravens practice today with those in attendance including former Baltimore Super Bowl-winning head coach Brian Billick, NFL Network draft guru Mike Mayock and NFL Network analyst and former NFL offensive lineman Brian Baldinger, who appeared on Sky Sports with us for one highly enjoyable show last season and who has been a long-time supporter of growing the game in Europe.
Follow the 2017-18 NFL season with us on Sky Sports and through our website skysports.com/NFL also our app for mobile devices and iPad, or follow our Twitter account @SkySportsNFL
The regular season of home and away matches run from September to December 2017, culminating in PlayOffs from January 6, 2018 and the Super Bowl on February 4, 2018 at the U.S. Bank Stadium in Minnesota to determine the world champion