American Football Expert & Columnist
Ahead of 2019 NFL season, Neil Reynolds discusses offseason
Last Updated: 16/02/19 12:12pm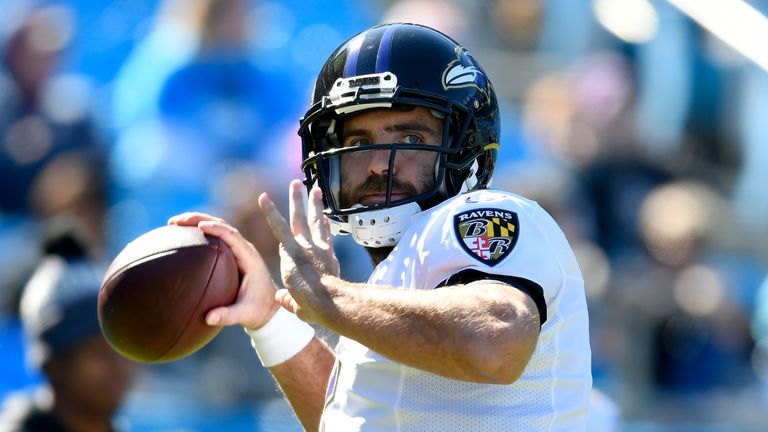 There may still be a few pieces of confetti floating in the air at Atlanta's Mercedes Benz Stadium following the New England Patriots' victory in Super Bowl LIII but attention is already turning to the 2019 NFL season.
The next few months are when the 32 NFL teams build their rosters through free agency and the NFL Draft. And as we dig into six storylines to watch, the headlines are already coming in thick and fast as Baltimore have agreed to trade Super Bowl-winning quarterback Joe Flacco to the Denver Broncos and superstar receiver Antonio Brown has demanded a trade away from the Pittsburgh Steelers.
It is often said that there is no offseason in the NFL and it is already evident that we will have plenty to talk about until the on-field action returns in September.
Trades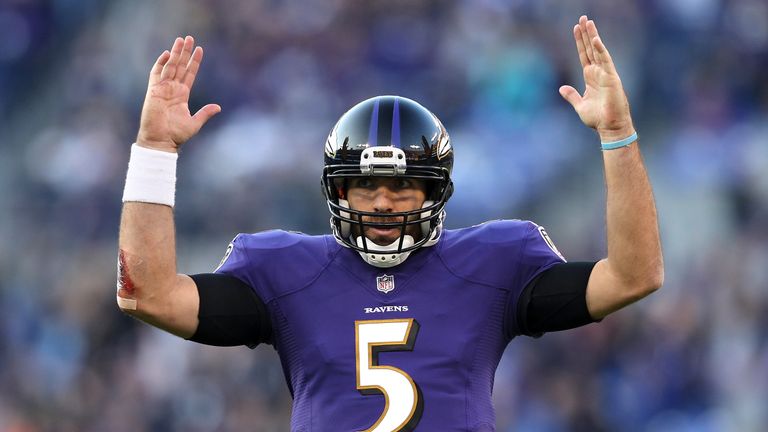 NFL teams seem more willing than ever to trade with each other and we have already seen a deal agreed in principle that sends Flacco to the quarterback-hungry Denver Broncos. The price is a fourth-round draft pick and rolling the dice on Flacco seems worth a shot, even though Broncos general manager John Elway has taken some heat for the move.
This will not be the last trade of this offseason. It seems nailed on that Brown will force his way out of Pittsburgh after bidding an online farewell to the team this week. But how easily will the Steelers give up on a stud who routinely tops 110 catches, 1,500 yards and 10 touchdowns in a season?
Brown has an ever-growing amount of offseason baggage and that will put some teams off and it must be noted that he bailed on his Steelers with their season on the line. That said, his talent will be hard to ignore. It is not out of the question that he remains in Pittsburgh but it's looking increasingly likely he will be one of the highest-profile moves of this offseason.
There is even more talk of Odell Beckham Jr. being on the trading block. That particular storyline has done the rounds before but there would definitely be a market for this game-breaking talent and I could see a scenario where the Giants are willing to move on from a player who has missed time through injury consistently during his New York career. Stay tuned on that one.
For whom will the Bell toll?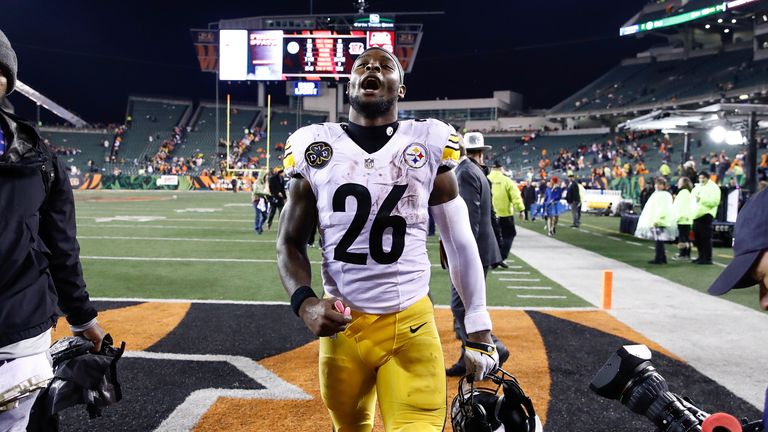 Will it be the New York Jets? Or how about the Indianapolis Colts? Or maybe it is the Green Bay Packers or the Houston Texans? There is certainly a great deal of attention surrounding what will be a fierce offseason courting of Pittsburgh Steelers running back Le'Veon Bell.
Bell sat out the entire 2018 season as he refused to play under Pittsburgh's franchise tag. So the first question will be whether he can return to his elite level of 2016 and 2017 when he rushed for a two-season total of 2,559 yards, caught 160 passes and scored 20 touchdowns.
I have no concerns about Bell returning to top form. But I'm not so sure the $17 million per season he is seeking is absolutely guaranteed. Personally, I'd love to see what he would add to a young and talented Indianapolis Colts team.
Foles and Wentz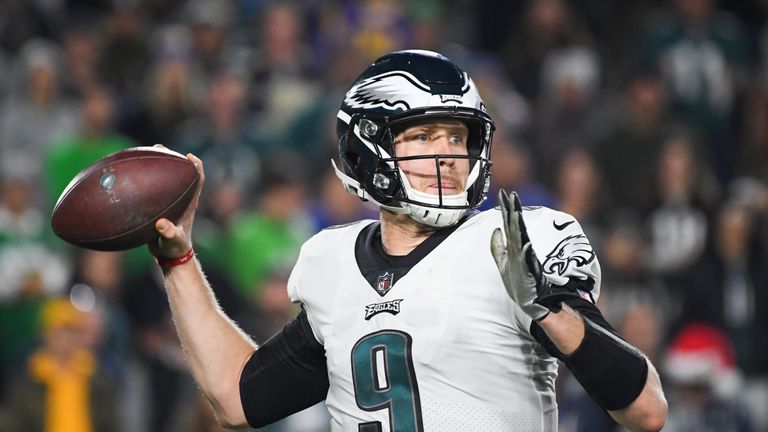 It is going to be a fascinating offseason for quarterbacks Nick Foles and Carson Wentz. Foles is going to move on to pastures new and I think it makes too much sense for him not to become a Jacksonville Jaguar.
But how well will Foles thrive on his own again? He has become a late-season wonder in Philadelphia, serving as the rider-to-the-rescue whenever Wentz goes down hurt. But early-season Foles was not all that impressive in 2018. He is going to get a shot to lead his own team and how it pans out will be one of the big stories of 2019.
As for Wentz, the Eagles need to put all their energy into making their star man feel and play like a star again. There have been whispers out of the Philadelphia locker room that Wentz is hard-headed and prickly to be around. Whether that is true or not, all eyes will be on Wentz as he attempts to return to the MVP form he showed before getting hurt towards the end of the 2017 campaign.
Veteran futures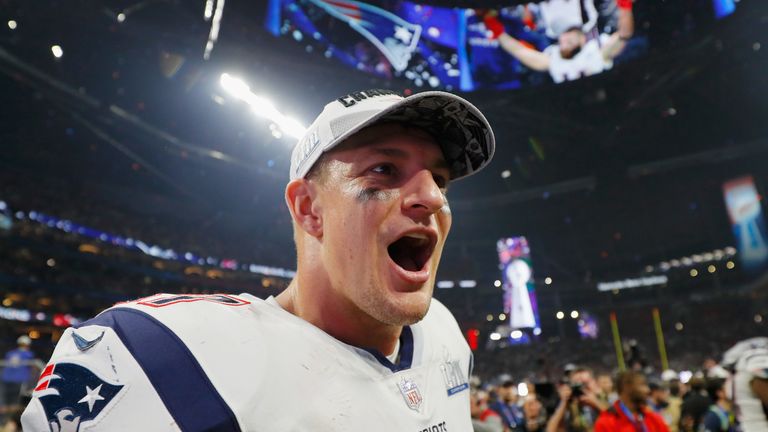 There are some longer-in-the-tooth stars who will need to determine their futures in 2019. I personally think we have seen New England tight end Rob Gronkowski play his last game in the NFL. His body is just too banged up and if he has not played his last game in the NFL, I reckon he has played his last game in New England.
Gronk was undoubtedly impressive in New England's Super Bowl win in Atlanta, but his season-long body of work suggests his time at the top of the game is coming to an end. The Patriots reportedly tried to trade Gronk to Detroit last spring - if they attempt to repeat such a move in 2019, I think the future Hall of Famer calls time on his career.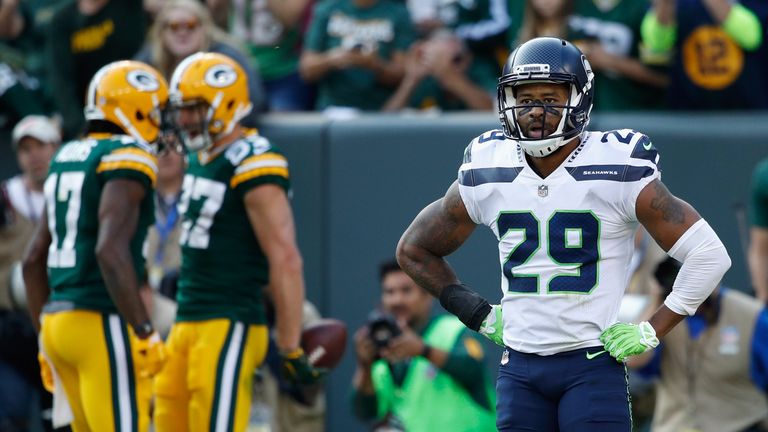 Another veteran to watch over the coming weeks and months will be Earl Thomas, who is no doubt moving on from the Seattle Seahawks. Thomas will be 30 and in his 10th NFL season when the 2019 campaign kicks off, but the Pro Bowl safety can still play at a very high level and there will be a market for his services.
One final veteran to watch will be 32-year-old Los Angeles Rams defensive tackle Ndamukong Suh. Do the Rams want to bring him back? Can they afford to bring him back? Or will he garner one final pay day somewhere else?
Succession plans or simply finding 'the man'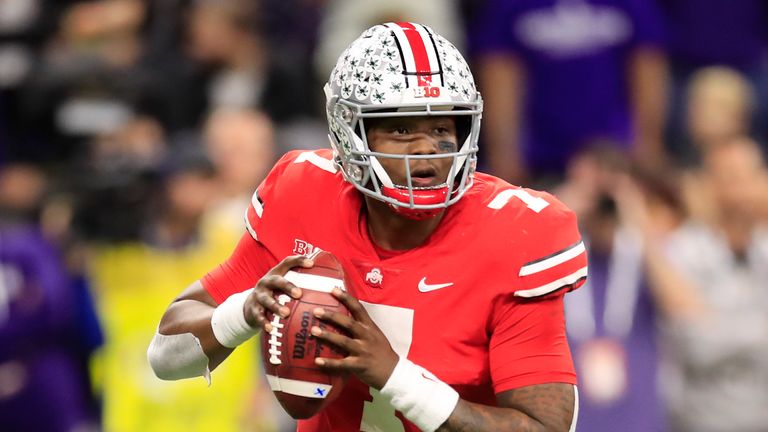 This upcoming NFL Draft has been described as a defence-heavy one with some outstanding pass-rushers and defensive linemen up for grabs. That said, there is always a big market for quarterbacks and at least four are expected to go in round one at the end of April.
Dwayne Haskins (Ohio State), Kyler Murray (Oklahoma), Daniel Jones (Duke) and Drew Lock (Missouri) are likely to be the first names off the board and while there are not so many quarterback-hungry teams around the league, these guys will be great demand. And we can add veterans like the aforementioned Foles and Teddy Bridgewater to the mix.
I have Jacksonville, Miami, the New York Giants and Washington Redskins definitely in the mix for a franchise quarterback. The Cincinnati Bengals could be open for business if they feel they have seen enough of Andy Dalton, although I suspect they haven't just yet. Also, what will the Oakland Raiders do long-term with Derek Carr?
And these teams are worth watching in terms of needing quarterback succession plans in the near future… New England, New Orleans and Pittsburgh.
Rule changes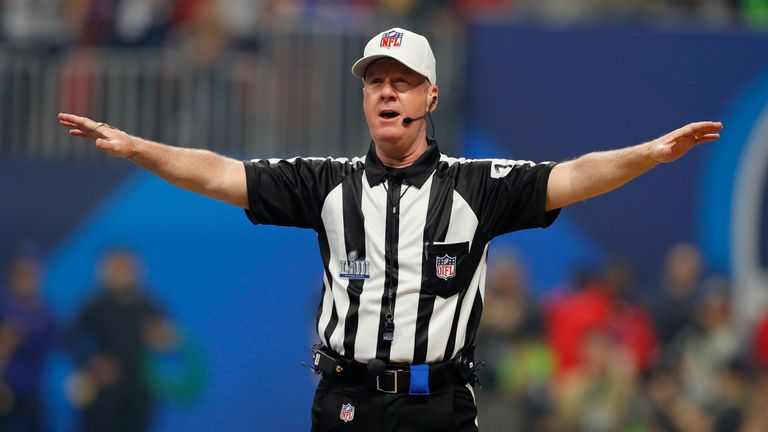 The furore surrounding the NFC Championship Game non-call that sent the Los Angeles Rams to the Super Bowl and New Orleans fans heading for the nearest bar seems to have died down. I don't think we will see pass interference penalties become reviewable - I don't anticipate seeing much in the way of rules changes when the competition committee meets during the offseason.
But perhaps we see an on-site video referee who can oversee any obvious play that has been missed on the field added to each crew? Even that feels a step too far for the NFL. I predict a quiet offseason on the rules front, even if that shouldn't be the case.
Personally, I would love to see pass interference become reviewable but the NFL is so worried about the length of games at the moment and they won't want anything adding to that conundrum. I also think the overtime rules should be re-visited but, again, I don't expect significant change on that front.
Sky Sports coverage of the NFL will continue through the off-season as we track the player moves and the storylines in the build-up to the 100th year of the NFL - and we will have all three days of the NFL Draft covered in April.