Molly Renshaw sets new British 200m breaststroke record on medal-less day in Olympics swimming
By Andy Charles
Last Updated: 11/08/16 6:42am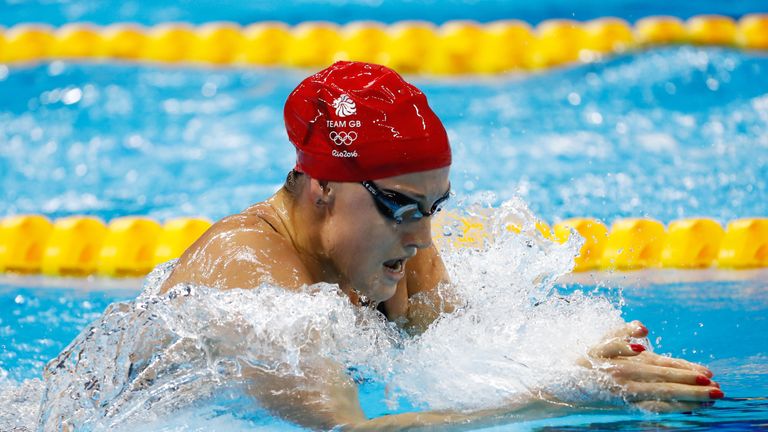 Molly Renshaw set a new British record for the 200m breaststroke on a night when Team GB had two near misses in Olympic swimming finals.
Renshaw put herself in the picture for a medal in Thursday's final when she finished second in her semi-final in a time of two minutes 22.33 seconds.
That time was one-hundredth of a second quicker than Chloe Tutton's existing record and came moments after Tutton had done enough to secure her place in the final.
Tutton looked like breaking her own record during her semi-final but eventually finished in 2:22.71, just adrift of Japan's Rie Kaneto and Yulia Efimova of Russia.
"It was amazing," said 20-year-old Renshaw. "I've been wanted to go 2:22 for quite a while now and it's nice to be finally making the big drops here.
"I think I came in [to the semi-finals] 12th or something so to be up there is amazing. I'm sure people will step it up tomorrow (Thursday) night and hopefully I can. This has been an event that has been quite stuck within Britain so now to have two of us in an Olympic final is unbelievable."
There was disappointment for the two British swimmers to reach finals on Wednesday, most notably for Andrew Willis.
Willis finished like a train in the men's 200m breaststroke but could not quite catch the leaders, missing out on a medal by eight-hundredths of a second.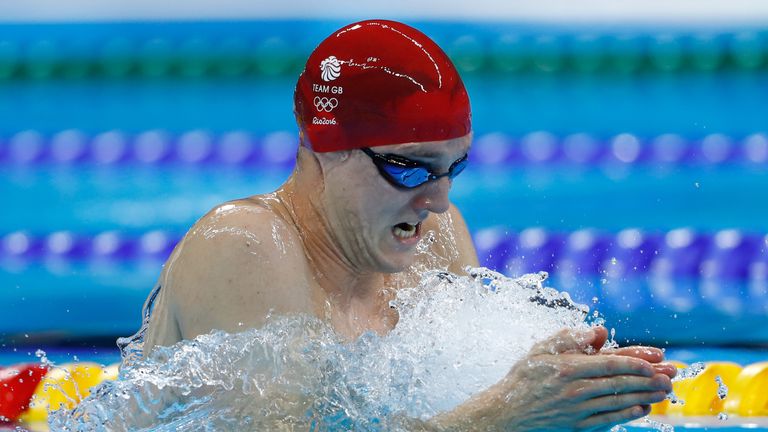 Victory went to Kazakhstan's Dmitriy Balandin, who went into the final with the slowest qualifying time and swam out wide in lane eight.
"It's a strange one. I don't know how I feel about that right now. I gave it everything, stuck to my plan. I paced myself and was coming back strong," Willis said.
"I knew [Yasuhiro] Koseki would go out quick and I was up with Watanabe. I thought he might not go as quick but the outside lanes were obviously where some of the action was happening. I just stuck my head down and went for it.
"I touched and I knew I was up there. When you touch and you look around it seems to take forever. I'm just a bit gutted."
Duncan Scott finished fifth in the final of the men's 100m freestyle final as he sought a second Olympic medal after being part of the 4x100m freestyle relay team that won silver.
Scott's relay team-mate Dan Wallace secured a place in the final of the 200m individual medley after finishing fourth in his semi-final behind American greats Michael Phelps and Ryan Lochte.
Phelps claimed bragging rights over Lochte and will aim for his 22nd Olympic gold medal on Thursday.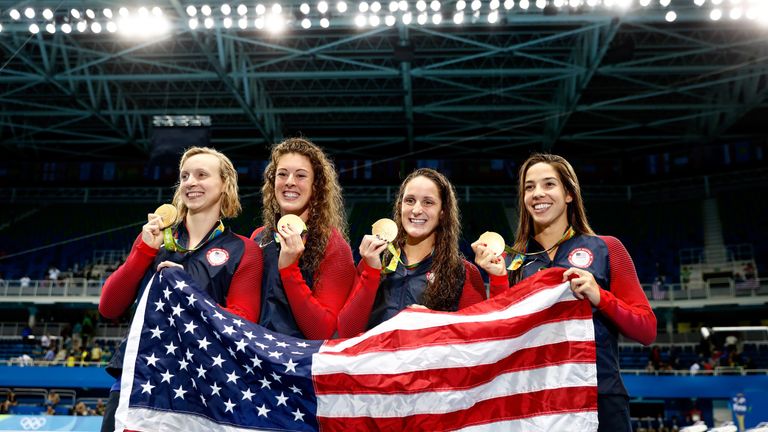 Meanwhile, Katie Ledecky won her third gold in Rio, and the fourth of her career, by anchoring the USA women to victory in the 4x200m freestyle relay.
Allison Schmitt, Leah Smith and Maya DiRado were also part of the American team as Australia took silver and Canada the bronze.