Tokyo 2020 Olympics: Emma Wilson wins windsurfing bronze for Team GB
The 22-year-old's bronze medal continues a strong Saturday for Team GB, after gold in the mixed triathlon relay and gold in the 4x100m mixed medley relay in the swimming pool
Last Updated: 31/07/21 8:30am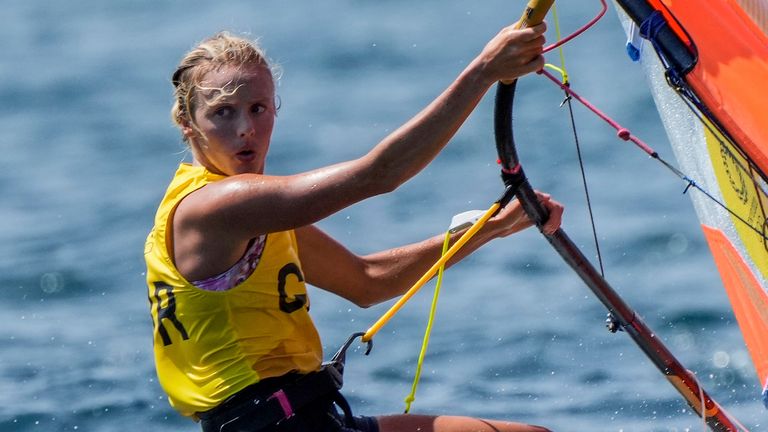 Emma Wilson has won a bronze medal for Team GB in the women's windsurfing at Enoshima.
Wilson started the double-point medal race in second place in the overall standings after winning four of the 12 preliminary events.
But she was overtaken by Charline Picon of France, who won the race to nudge into second position overall, with China's Lu Yunxiu taking gold.
Wilson had gone into the final day of competition secure in the knowledge that she had already secured an Olympic medal.
Picon got off to a flying start for France and although the Briton made some progress, she could not catch her rival who streaked across the finish line.
Lu, knowing a single-place deficit behind Wilson would be enough to preserve the gold medal, tracked her rival over the line.
It was a historic moment for Wilson whose mother Penny Way represented Great Britain in the same category in two Olympics, finishing in sixth and seventh places respectively.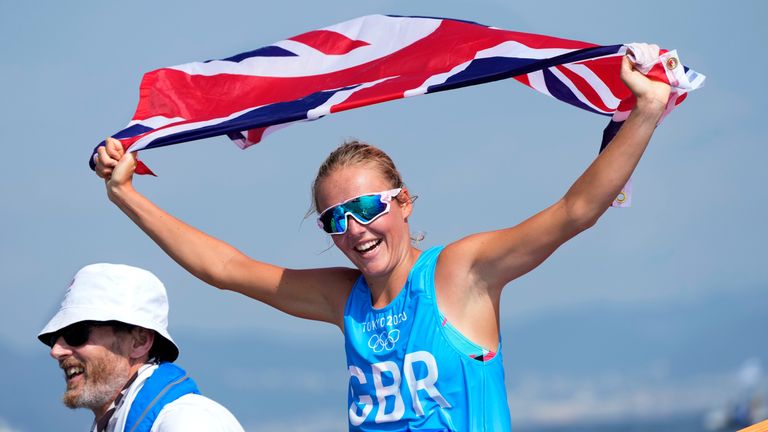 Wilson's bronze is Team GB's first women's windsurfing medal since Bryony Shaw claimed bronze in Beijing 13 years ago.
"Those conditions were so physical," she said. "I gave it everything and I'm super happy to get that medal. I just emptied my body out there, it's amazing.
"I've come fourth so many times it means so much to finally get on the podium and to do it at the Olympics is great.
"My mum has been a big influence but there are so many other people too, my coaches and my training partners. This medal is not just for me but for everyone else.
"Of course you want to win a gold medal but I've many more years to come and I hope to be back. I just want to enjoy this moment, not many people get a medal at the Olympics and I need to be so grateful.
"I'm so sick of coming fourth, it doesn't get much worse than that. I didn't feel too much pressure and I just tried to keep smiling," Wilson added.
"I didn't believe I'd be the first to get a medal, but it's cool, and hopefully other people will get one too."