Tokyo 2020 Olympics: Max Whitlock defends Olympic pommel horse gymnastics title
Max Whitlock's gold medal in the pommel horse makes him just the sixth British athlete to win at least six Olympic medals and it's the sixth Olympic medal of his career
Last Updated: 02/08/21 4:34pm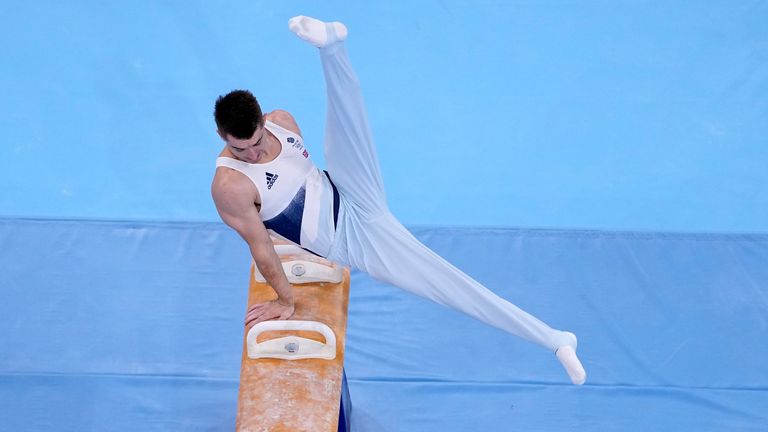 Max Whitlock has defended his individual pommel horse Olympic title and won gymnastics gold at the Tokyo Olympic Games.
The 28-year-old was first to take to the apparatus and produced a stunning score of 15.583, which no one else in the field was able to match.
Whitlock's gold medal is the sixth Olympic medal of his career and means he's only the fourth artistic gymnast to successfully defend an Olympic title.
Chih Kai Lee's 15.400 routine secured silver, with Japan's Kazuma Kaya winning bronze.
Ireland's Rhys McClenaghan, who qualified with the joint top score alongside Lee, came off the apparatus early and missed out on a medal.
After the Rio Games, Whitlock intended to emulate his Japanese idol Kohei Uchimura by launching a bid to claim the all-around title.
But a pair of disappointing results on the floor convinced him to essentially shift all his focus to his most successful piece of apparatus for the remainder of the Olympic cycle.
Whitlock began to feel the benefit of his singular focus as the Games drew closer, however, the challenge posed by others in the field was made crystal clear during qualifying in Tokyo.
A minor mistake from the 28-year-old Brit saw him qualify fifth out of eight finalists. His score of 14.9 was comfortably eclipsed by both McClenaghan and Chinese Taipei's Chih Kai Lee, who topped the standings on 15.266.
However, as Whitlock has done so often in his career, the British athlete provided a nerveless response in the final and set a standard that, yet again, none of his rivals were capable of meeting.
This gold medal is Whitlock's sixth of his career and it makes him just the sixth British athlete to win at least six Olympic medals.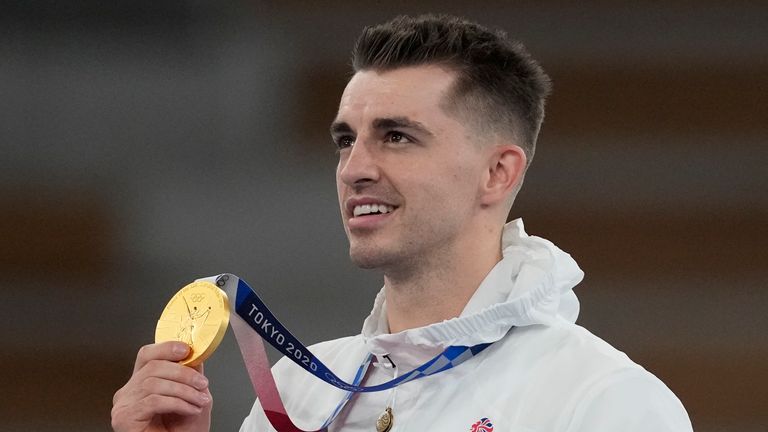 "I feel absolutely lost for words, I can't even describe the feeling," he said after victory. "I feel completely overwhelmed and it feels very surreal.
"Team GB have been doing absolutely incredibly, the gold medals have been flowing in and I just wanted to do the same thing. Coming out here and getting my own, I feel very proud.
"It's a million times harder [to retain the title] and I knew that going through. The pressure was there, and I could really feel that.
"This is probably the most pressured environment I've ever been in. This morning I felt that, and I've always said that chasing is ten times easier than retaining.
"Going out first is hard [too], if you talk to any gymnast, they know going out first is really difficult," he added.
"I have different options for my difficulty level and my routine, going first takes away all of the options for that.
"We knew we had to go all out and lay down a good score, I couldn't watch the scores - that was the biggest routine I've been training for and the biggest routine I've ever taken on a big stage.
"For it to pay off, first up, feels huge. I couldn't believe I did it."