Laurel Hubbard: Transgender weightlifter out of Olympic final after failing to register lift
New Zealand weightlifter Laurel Hubbard is the first openly transgender athlete to compete at the Olympics in a different gender category to which they were born; she was eliminated from the women's +87 kg competition after registering three no lifts in the snatch
Last Updated: 02/08/21 4:18pm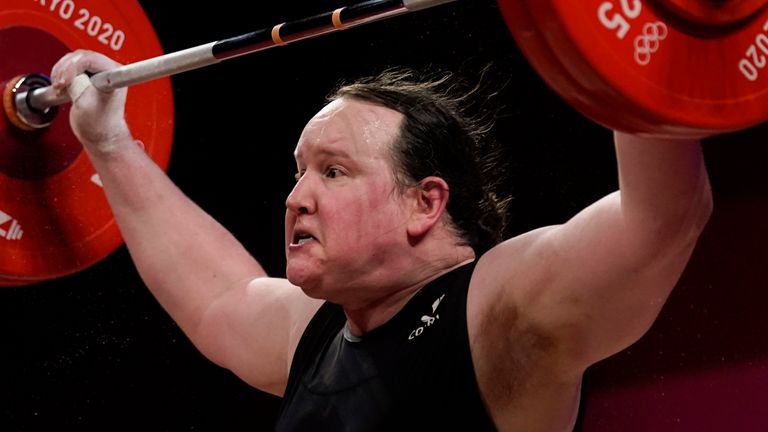 Transgender weightlifter Laurel Hubbard made history at the Tokyo Games on Monday but failed to register a lift in the final of the women's super-heavyweight competition.
Hubbard, 43, became the first openly transgender athlete to compete at the Olympics in a different gender category to which they were born, after representing New Zealand in the women's +87 kg competition.
However, she suffered an early exit from the Games after registering three no lifts in the snatch.
Hubbard overbalanced on her opening weight of 120kg, taking the bar behind her shoulders. Her second effort of 125kg was ruled invalid on a 2-1 majority decision by the referees, with her third attempt also failing at the same weight.
Athletes are eliminated if they do not record at least one valid lift in both parts of the competition - the snatch, and the clean and jerk.
Hubbard was assigned male at birth but transitioned eight years ago, and her inclusion in the women's competition has sparked fierce debate over the issues of gender identification and inclusivity, and fairness for women in sport.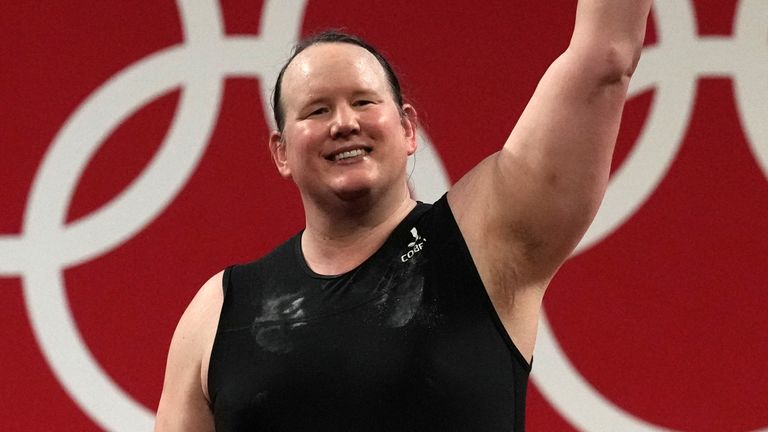 She has been eligible to compete at the Olympics since 2015, when the IOC issued guidelines allowing any transgender athlete to compete as a woman provided their testosterone levels were under 10 nanomoles per litre for at least 12 months before their first competition.
Speaking after her elimination on Monday, Hubbard said: "I'm not entirely unaware of the controversy which surrounds my participation at these Games.
"And as such, I would particularly like to thank the IOC, for I think really affirming its commitment to the principles of Olympism and establishing that sport is something for all people, that it is inclusive and is accessible."
Hubbard later added: "I know that from a sporting perspective I haven't really hit the standards that I put upon myself and perhaps the standards that my country has expected of me.
"But one of the things for which I am profoundly grateful is that the supporters in New Zealand have given me so much and have been beyond astonishing.
"I'd like to thank the New Zealand Olympic Committee, they have supported me through what have been quite difficult times.
"I know that my participation at these Games has not been entirely without controversy but they have been just so wonderful and I'm so grateful to them."