Tokyo 2020 Olympics: Laura Muir wins silver for Team GB in 1500m
28-year-old Laura Muir produced a time of 3:54.50 in the final, a new national record; Faith Kipyegon won gold and Sifan Hassan took bronze; At the Rio Olympics five years ago, Muir suffered huge disappointment after fading in the final 200m and dropping from third to seventh in the final
Last Updated: 07/08/21 5:12pm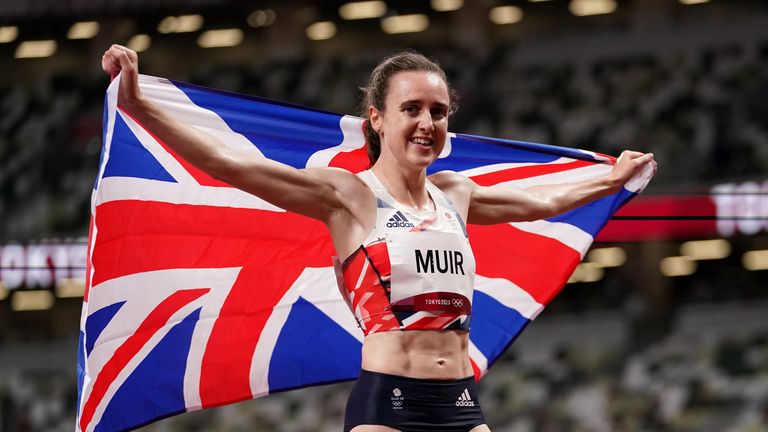 Laura Muir has won a silver medal for Great Britain with a new national record in the 1500m at the Tokyo Olympic Games.
The 28-year-old produced an exceptional run in the final and finished with a time of 3:54.50, which is also a new personal best.
Faith Kipyegon was the only athlete to beat Muir over the line, while Sifan Hassan took bronze.
At the Rio Olympics five years ago, Muir suffered huge disappointment after fading in the final 200m and dropping from third to seventh in the final.
This time around on the Olympic stage, the British athlete got stronger as the final lap went on. The fact that she moved away from the new 5,000m champion - Hassan - in the latter stages, highlighted her fitness and form.
"For the first time in a number of years, I'm 100 per cent fit," Muir said straight after her race. "I'm so happy that I was able to show what I'm capable of."
"I've worked so hard for so long. I've been fourth, fifth twice, sixth and seventh every year in major championships since 2015 and with everything last year being postponed and not knowing what was going on - I got a silver.
"I just tried to be as best prepared as possible for any situation and I just trained as hard as I could that this would happen and I've been so nervous all week. Why is the 1500 at the end?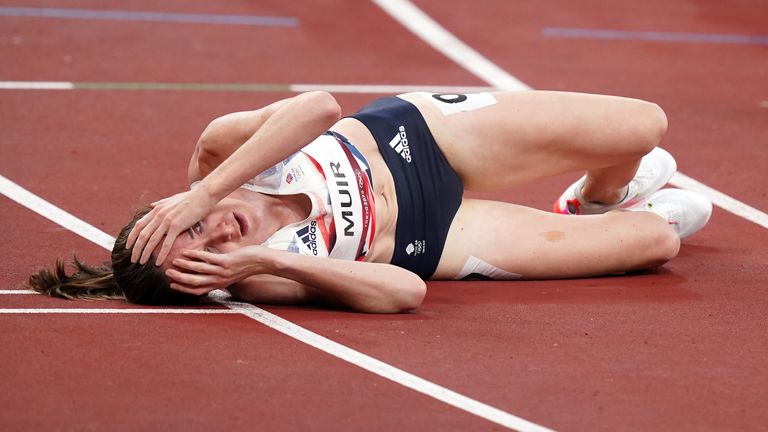 "My coach Andy [Young] has sacrificed the last ten years for that four-minute performance.
"It felt like 3:54 because it was hurting - that last 100m, I don't think I've ever been so scared in my life. Someone was going to come past me and I would drop to fourth. I just gave it everything in that last stretch.
"I don't know if that national record will be broken but that medal is mine."