Viktor Ruban
DOB: 24/5/1981 Event: Archery Birthplace: Ukraine Flag: UKR
Last Updated: 25/07/12 11:36am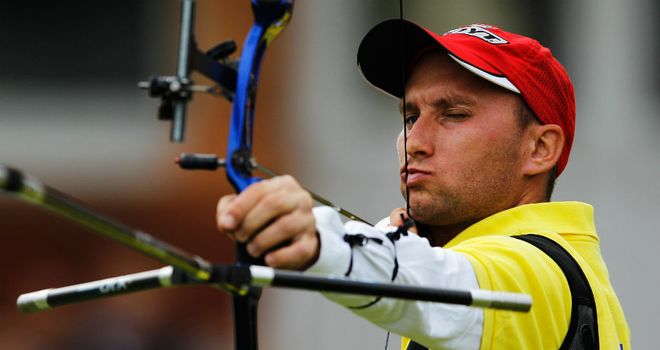 Viktor Ruban first began in the sport in 1996 in Kharkiv. Initially, he tried athletics but felt he wasn't very good at it and turned to archery instead.
He has had a successful career and has competed at the previous two Olympic Games.
The archer was a member of the Ukrainian team who won the bronze medal at the 2004 Games in Athens.
The 31-year-old then went on to clinch a stunning victory by just one point in the individual final at the 2008 Games in Beijing - winning the Ukraine's first ever Olympic gold medal in archery.
He will be hoping for a repeat performance when he competes in the capital this summer.