Britain's David Weir hits out after crashing out of Rio marathon in Paralympic bow
By Mark Ashenden
Last Updated: 19/09/16 7:36am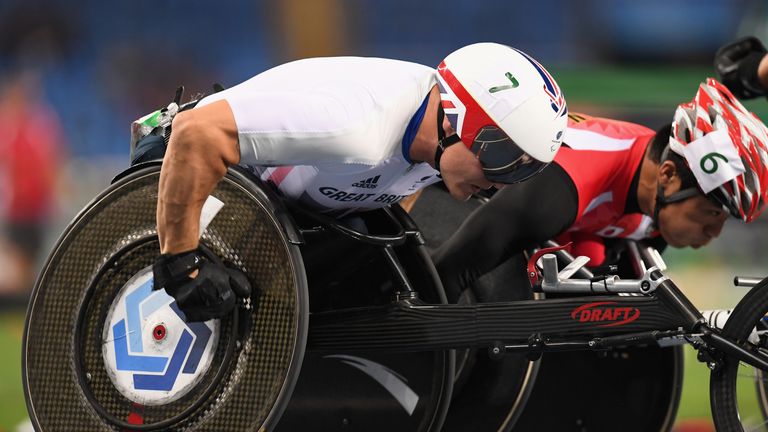 David Weir endured a miserable finale to his Paralympics career and after a crash ended his Rio marathon, Britain's wheelchair racer hit out by saying he felt like he had been "stabbed in the back".
The six-time Paralympic champion, who announced on Thursday he would retire after April's London Marathon, was third at the first time check in the T54 event but withdrew five kilometres later following a collision.
After the race, the 37-year-old, who won four golds from four events, including the marathon, at London 2012, told the BBC: "It's been a tough week, maybe it was a Paralympics too far.
"It's an individual sport and I realised that this time. I've always praised every athlete that's put on a British vest in wheelchair racing and sometimes I feel like I've been stabbed in the back.
"I've always praised people for the performance they've done. I'm never been jealous of anyone. If someone beats me then I'm happy as long they are trying to fight for a medal.
"I'm not a jealous person. I just do my own thing and I want the team to do well and I want wheelchair racing to be successful. Not just in London, but all over the country."
It has been an unhappy trip for Weir who was sixth in the T54 800m - his final individual track race at Rio - fifth in the 400m and fourth in the 1500m. He also anchored the T54/54 400m relay team who did not get beyond the heats.
Weir would not elaborate on his comments, but insisted he was not referring to Paula Dunn, the British Athletics Paralympic programme head coach.
She said: "It's been a huge privilege to work with Dave over the last four years. Obviously it's devastating that a crash ruled him out of his final race at a Games, but undoubtedly he will be forever remembered for his four gold medals in London."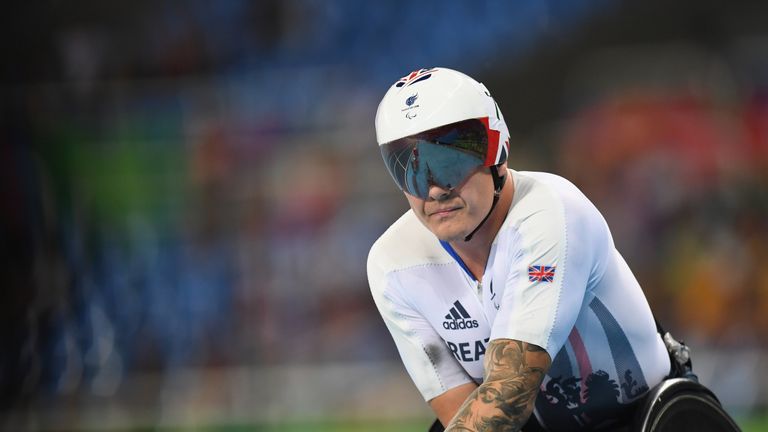 Weir on Friday made public his disappointment at a "terrible performance" at his fifth and final Paralympics.
He became a father for the fourth time as partner Emily gave birth to the couple's third child last Sunday and after his final individual track event on Thursday, the T54 800m, he was adamant that was not a reason for his poor form.
Of Sunday's crash which brought a premature end to his Paralympic career, Weir said: "Everything felt good to be honest. I just needed a breather at the back and then I was going to push on. 
"I just clipped someone's glove and that throws your front wheel up and I just went over. Once I got up, I started pushing again, 'toe in, toe out', but my wheels had gone, so there was no point.
"It's just one of those things, what can I do? My shoulder is a bit sore where I fell on it, but that's just racing. I'm looking forward to getting back and seeing my family.
"I'll have one more winter's training and then I come back for London next year. Then I don't want to see a racing chair for a long time."
Watch Man Utd v Leicester, the Ryder Cup and the EFL Cup as part of our three months' half-price offer.