Double Paralympic champion Kadeena Cox to carry GB flag at Rio closing ceremony
By Mark Ashenden
Last Updated: 19/09/16 12:49am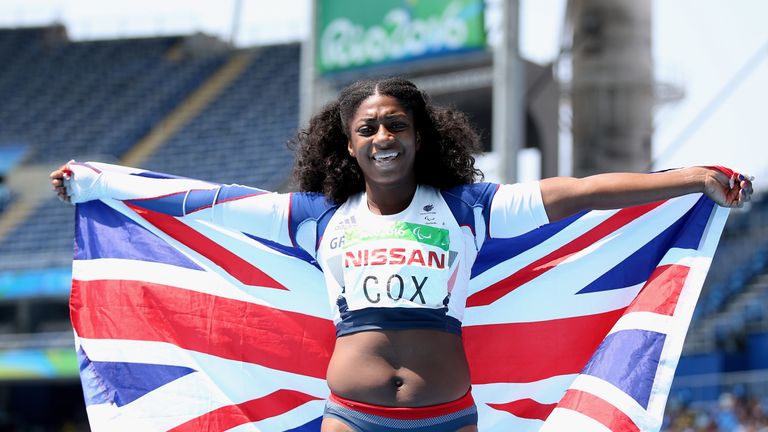 Kadeena Cox, gold medallist in athletics and cycling on her Paralympic Games debut, will be Great Britain's flag bearer for Sunday's closing ceremony at the Maracana Stadium.
ParalympicsGB had 64 gold medals and 147 in all at Rio at the start of Sunday's final day of competition. Cox won four medals, two of them gold.
The 25-year-old from Leeds became the first Briton in 28 years to win medals in two sports at one Games and the first in 32 years to secure golds in two sports at the same Paralympics.
Cox won the C4/C5 500 metres time-trial in the velodrome and the T38 400m on the running track. She set world records in both events.
The 264 athletes in the British team had a medal target of 121 - one more medal than at London 2012 - and second place on the medal table. Both targets are confirmed with just a few events to take place on Sunday's 11th and final day of competition.
The choice of Cox as flag bearer was made by ParalympicsGB's senior leadership team, led by chef de mission Penny Briscoe.
Cox was diagnosed with multiple sclerosis in 2014 and two years later is now leading her nation into the closing ceremony of the Paralympics.
"I only originally expected just to get to Rio, let alone win medals, so to do this is the icing on the cake of an amazing Games," Cox said.
"I couldn't have imagined this in my wildest dreams. To do something as special as carrying the flag is incredible. It was a bit of surprise to be told that I would be flag bearer.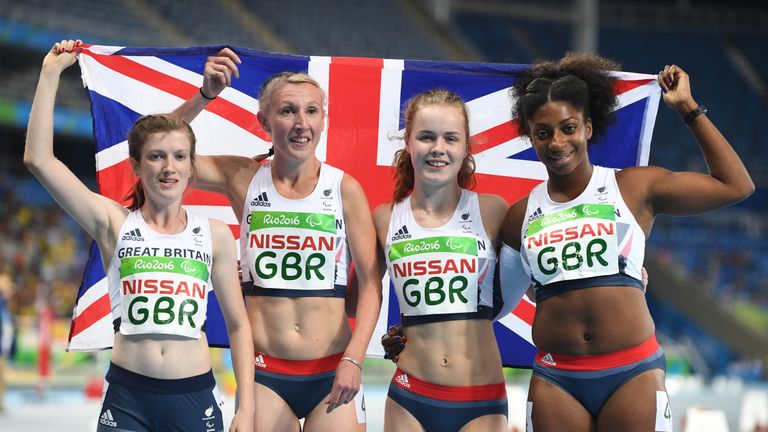 "I'm really grateful that the team thought that I was good enough for this honour, given the strength of performances across all the athletes (in ParalympicsGB) this time around.
"I've just been doing my own thing as an athlete, preparing and racing and I never thought of being flag bearer.
"It's a great feeling to know that I'll be standing at the front of such an exceptional group of athletes from GB, to represent what has been such a successful and high-achieving team."
Briscoe added: "Kadeena's achievements in Rio have been absolutely remarkable, and she is the perfect choice to be our flag bearer.
"To strike gold in two sports is no mean feat, and it pays tribute to her talent, pride and determination. The closing ceremony is the perfect way to kick off the celebrations for this record breaking team. I am so proud of each and every member of the team."
Watch Man Utd v Leicester, the Ryder Cup and the EFL Cup as part of our three months' half-price offer.