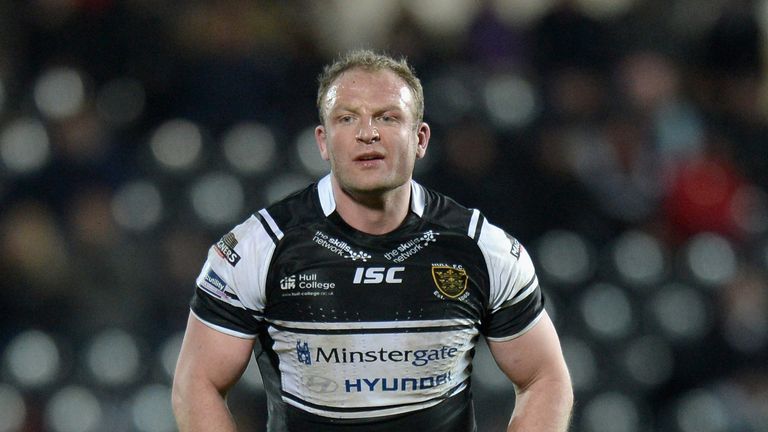 Veteran prop Garreth Carvell has been forced to pull out of the Wales squad for the forthcoming European Cup.
The former Great Britain forward has heeded medical advice to take more time off after suffering a knee injury during a late-season spell with Castleford.
The 33-year-old will instead join the backroom team with the Wales squad for the four-nation tournament, which starts on October 17, and also features Ireland, Scotland and France.
Carvell admitted that playing in the competition could jeopardise his chances of extending his club career next season, although he is currently a free agent having failed to earn a new deal with the Tigers.
"After seeing the doctor, he has advised me that being put in a knee brace and doing no running for three months would be the best treatment if I'm intending to carry on playing next season and beyond," said Carvell.
"I was really looking forward to pulling on my Wales shirt again and, although that can't happen this year, I still want to be involved with the team during the coming games in some capacity. I feel I'd be able to contribute in a positive way and would be willing to help out in any way I can."
Rob Massam, of North Wales, has also withdrawn due to work commitments, and Wales coach John Kear has called up his Crusaders team-mate Owain Griffiths, son of former coach Clive Griffiths.
Kear has also included student internationals Tom Hughes and Morgan Evans and Cardiff-born Lewis Reece, who spent the 2014 season playing for Queensland team Toowoomba Clydesdales.
Wales open their campaign against Scotland at Workington on Friday, October 17.