Set of Six: No home comforts for Manly and Roger Millward tribute
By Tony Tighe and Julian Crabtree
Last Updated: 16/05/16 5:28pm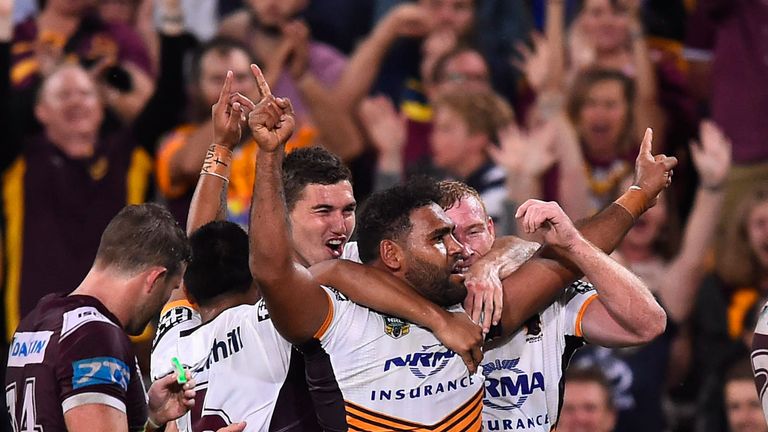 Hull KR paid tribute to Roger Millward this week while there were no home comforts for Manly in Brisbane...
Home away from home
We have seen many instances of NRL clubs taking home games around Australia and New Zealand and there were two at opposite ends of the spectrum last weekend.
Penrith Panthers moved their match with the New Zealand Warriors to Christchurch and a crowd of 17,669 rocked up to AMI Stadium.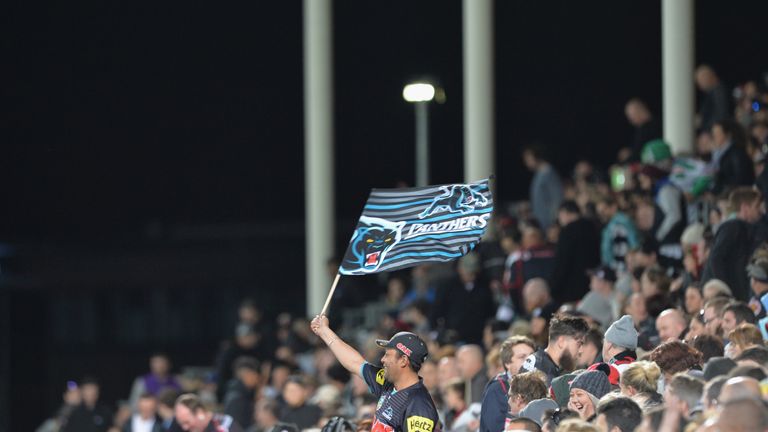 It was the biggest crowd for a Warriors game in New Zealand this year. They last played in Christchurch in 2010 and it is safe to say the Auckland-based club will not wait quite so long before they travel to the south island again.
The Panthers and the Warriors should be praised for their successful promotion of rugby league in a union heartland, which is in stark contrast to Manly. The Sea Eagles took their home game with Brisbane to… Brisbane.
Manly were paid a reported £175,000 to switch the game to Suncorp Stadium as part of a double-header - North Queensland and Melbourne facing off in the other fixture.
The Sea Eagles were booed as they took to the pitch and things went steadily downhill from there. They crashed to a 30-6 defeat, their sixth loss in 10 games. This is the first of a three-year agreement with Suncorp so they had better get used to their new surroundings.
Are Super League teams missing a trick by not taking games on the road?
There will be a bumper crowd in Newcastle this weekend for Magic Weekend while over 8,000 supporters turned up to Wigan's Super 8s meeting with Catalans in London last season.
Could we ever see Leeds and St Helens square off in Bath, or the Dragons move a home game to Barcelona?
Hayne the code-hopper
Jarryd Hayne has given up on his NFL dream and the question now is whether his future lies in rugby league or union.
After one frustrating season at the San Francisco 49ers, the Sydney-born 28-year-old announced on Sunday that he had quit American football to pursue Olympic glory with the powerful Fiji rugby sevens team.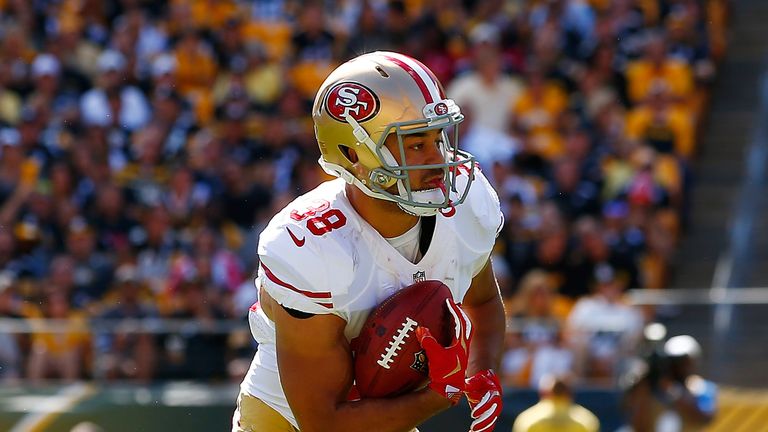 However, New South Wales coach Laurie Daley revealed Hayne could be selected for this year's State of Origin, with the Daily Telegraph reporting that Newton are willing to register the former Eel.
Daley said: "Who knows, Jarryd might be back here in a couple of weeks' time. If he's here, fit and available, we would certainly look at him for Origin II or III.
"You never say never in terms of what may or may not happen. There could injuries or suspensions, you just never know. He's a guy who has certainly proven he can do the impossible.
"He's obviously decided on playing Rugby Sevens at the moment but you wouldn't say no to coming back to State of Origin this year if things don't work out.
"I won't dismiss anything at the moment. Jarryd Hayne is a great player."
Old rivals to meet in qualifiers?
A Leeds v Bradford derby used to be one of the highlights of a Magic Weekend but they look set to renew hostilities in the qualifiers.
Leeds are in a deep hole and sit bottom of Super League after losing 11 of their 14 fixtures. And things don't get any easier for the Rhinos, who face Wigan, Warrington and Catalans in their next three games.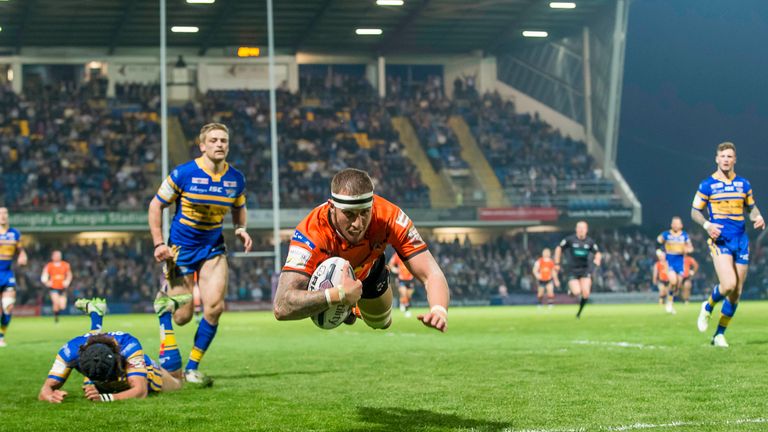 Talking about Leeds, their old boys have really helped to ruin their dreams. Luke Gale and Paul McShane both left the Rhinos after the club made the decision that they weren't good enough.
Do we make decisions too early in players' careers? What Leeds would give to have them now.
Has Chester saved Wakefield?
Wakefield's wonderful season continued on Sunday when they defeated Super League leaders Warrington to move into sixth place.
Chris Chester, sacked by Hull KR just three games into the season, has made an incredible impact since taking over at Belle Vue, working wonders with a club that has got the lowest spend in Super League.
"It's a great ride we're on," said Chester, who inherited a side bottom of the table when he succeeded Brian Smith at the end of March.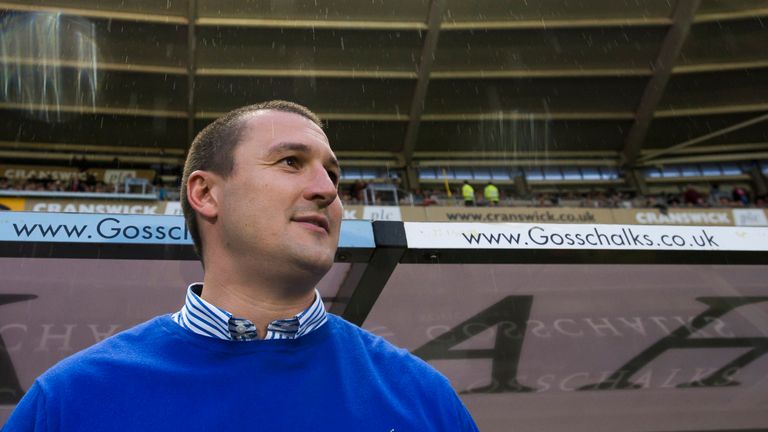 "I knew the quality of players available, we just needed to get these guys to start believing in themselves.
"What's pleasing for us is the last time we came up against a top-four side, we came up short against Hull FC, so we feel we've made some progress.
"The results have gone for us this weekend, lifting us a couple of places, but we just want to consolidate our spot in the top eight. It's important we continue this momentum.
"Certainly nobody here is getting excited or getting ahead of themselves because we know how quickly it can turn."
Wakefield face second-placed Catalans in Newcastle on Sunday and confidence is high of a first Magic Weekend win since 2012.
Brad Thorn's best playmaker
Forget Jason Robinson, Sonny Bill Williams and, er, Sam Burgess - rugby's best cross-code player is the indestructible Brad Thorn.
Thorn won the rugby union World Cup with New Zealand in 2011, three Tri Nations titles and the Champions Cup with Leinster, while playing in 14 State of Origin games for Queensland and eight tests for Australia in the Super League and NRL eras.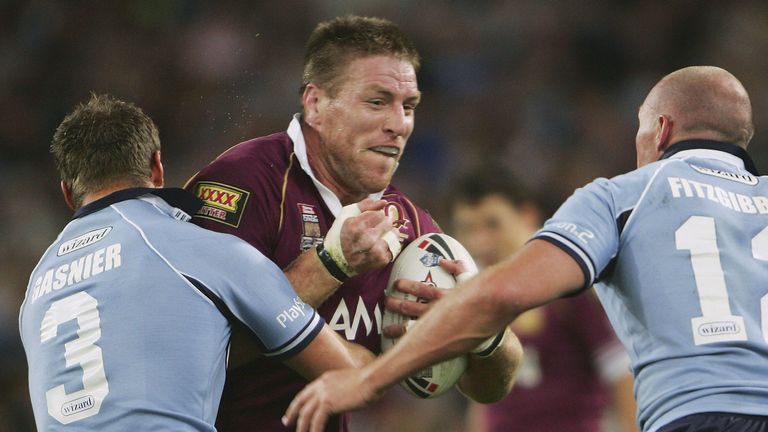 In that time, he's played with some of the best players in both codes but who did he pick as the best playmaker he ever played with? League legend Alfie Langer.
"If he decided to score on his own he would, or he'd do something special with a grubber, a pass or a step so someone else did," Thorn told The Courier Mail.
The convert rated the State of Origin up there with the toughest games in both sports, comparing it with the rivalry between the All Blacks and South Africa.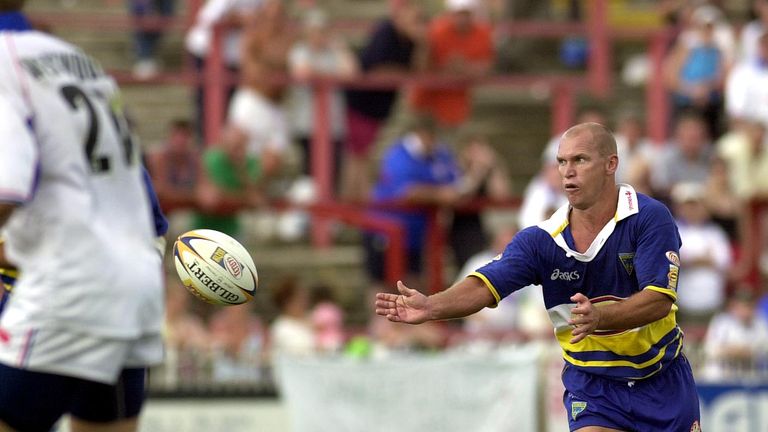 "I'd put State of Origin in league on the same level as an All Blacks-Springboks Test in rugby union," said Thorn.
"They have the same ingredients with a natural enemy, capacity crowds that want blood and just a warzone mentality to the way the games are played."
Hull KR pay tribute to Roger Millward
Hull KR coach James Webster praised his players for honouring Roger Millward in the perfect way after they beat Widnes 24-10 on Sunday.
Millward, one of the finest players to play the game, passed away at the age of 68 earlier this month. Webster asked his players to win for the club's legendary former stand-off, and his troops duly responded with four tries as they saw off the Vikings in style.
"We saw a fitting day for Roger," Webster said after the game. "The game was probably similar to a cup final. We got to the ground earlier than normal and there was a long time waiting but I thought we handled it well.
"It was a tough day for all but it was a fitting tribute to an inspirational person. We trained on the pitch while supporters have laid flowers and their tributes.
"There are only a handful of players who get rewarded with that kind of tribute."