Brian McDermott backs Leeds Rhinos to bounce back after humiliating defeat
By PA Sport
Last Updated: 13/05/16 11:36am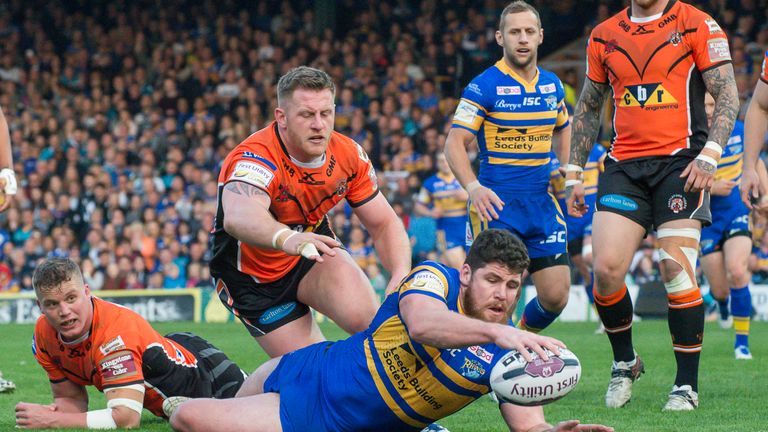 Leeds coach Brian McDermott still believes his side can turn their season around, despite falling to a 52-12 defeat to Castleford.
McDermott remained loyal to his players after the Super League champions' fortunes hit a new low with the defeat.
A week after crashing out of the Challenge Cup at the first hurdle, the Rhinos remain rooted to the foot of the league table after conceding nine tries in their heaviest home defeat of the season.
"It was a terrible scoreline, defensively we were terrible," said McDermott, who reflected on arguably the worst defeat in his six seasons at the helm.
"I'm hesitant to say too much until I've reviewed it but it will be up there.
"There are positives and it probably won't wash with many people but I see a really spirited group of people who are maybe trying too much."
Leeds made the best possible start with Mitch Garbutt scoring his first try of the season to give them a fifth-minute lead but they conceded five tries before half-time to trail 30-6 and their fragile defence cracked twice more within five minutes of the restart.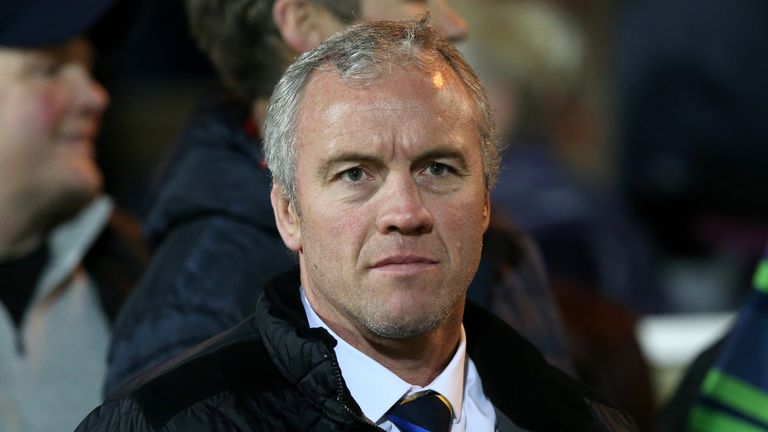 I'll back the players to come up with something. I'm not going to be critical of them.
Brian McDermott
"We've got a list of things that we need to get on top of and in recent weeks the number one is soft missed tackles," McDermott said. "Castleford got out of their end far too easily with soft misses and soft positional errors which gave
them a break.
"That is a concern. We're not clicking offensively as we'd like, but that's not a massive concern.
"I'll back the players to come up with something. I'm not going to be critical of them. I don't think anybody is not trying."
Leeds' bid for a place in the Super 8s is looking forlorn but McDermott says he will not have a problem getting his players up for their next game, which is a Grand Final rematch with Wigan at the Magic Weekend in Newcastle next Saturday.
"That's what we do for a living," he said. "We'll come in and go through the processes again, mix it up and try to find the best way of doing things."
Castleford coach Daryl Powell, a former player and head coach of the Rhinos, had some sympathy for the current plight of his old club.
"You don't expect to get away from Leeds like that, although we thought there was a score in us if things click," he said.
"It could have been more, you've got to give credit to Leeds because they scrambled back and stopped us a few times, which shows there is still a fair spirit in the camp. It's not nice to see them struggling."
Castleford's biggest win of the season was sparked by the return of acting captain Luke Gale, who was at the heart of a series of scintillating attacking moves, and full-back Luke Dorn, who scored a first-half hat-trick of tries on his first appearance for two months.
"Luke Gale had a lot of composure about him," said Powell. "He had to play with different half-backs but nothing changed. Paul McShane had been ill all week and we had to bring him off at half-time and put Grant Millington in there.
"Luke Dorn was class all night. His speed and ability to join the line on our attacking plays was absolute class.
"To piece both sides of the game the way we did was very pleasing. Our attacking play was pretty accurate and some of the things we did in the second half were absolute class but defensively we're starting to show a real edge about us and that is probably more pleasing than our attack.
"I've got to give the players a big pat on the back for their attitude, to concede one try in each half against Leeds at Headingley is pretty smart."