Rugby League World Cup draw pits England against Australia, France and Lebanon
By Mike Patterson
Last Updated: 19/07/16 1:28pm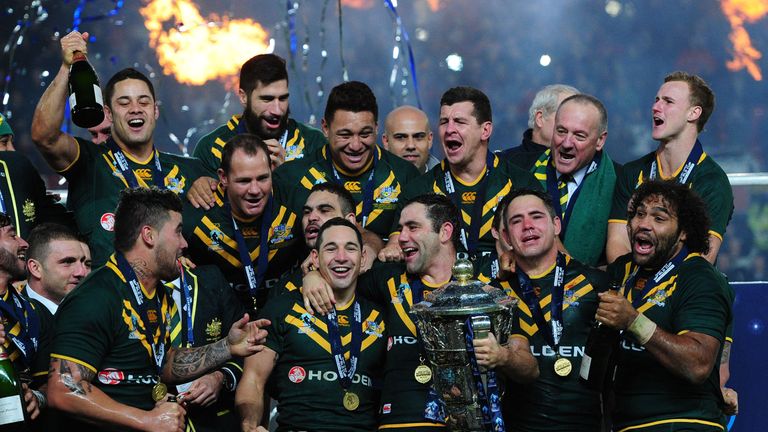 England have been drawn with co-hosts Australia, France and Lebanon in Pool A for the 2017 Rugby League World Cup.
Scotland, who qualified automatically after reaching the quarter-finals in 2013, are in Pool B alongside the other co-hosts New Zealand and Pacific rivals Tonga and Samoa.
The tournament draw, announced simultaneously at events in Brisbane and Auckland, is following the successful format of the England and Wales event in 2013, with three teams going through to the quarter-finals from the top two pools and one each from Pools C and D.
Pool C contains Papua New Guinea and two European qualifiers, while Fiji, USA and a third European qualifier are in Pool D.
Ireland and Wales are among a group of six nations hoping to take the three spots still up for grabs when they complete the European qualifying section this autumn.
Wayne Bennett's England will get the tournament under way against Australia, the holders, under the lights of Melbourne Rectangular Stadium on Friday, October 27.
They then meet Lebanon - the first time they will have played the Cedars - at Sydney Football Stadium on November 4 before flying on to Perth to play France eight days later.
Steve McCormack's Scotland, who are playing the big three in the Four Nations Series at the end of this season, open their campaign in Cairns against Tonga before flying to Christchurch to take on the Kiwis and then returning to tropical North Queensland for their final group game against Samoa.
Papua New Guinea, as a hosting partner, will play all their three pool matches in Port Moresby, against Brian McDermott's United States and two European qualifiers. Other cities to host matches include Townsville, Darwin and Canberra.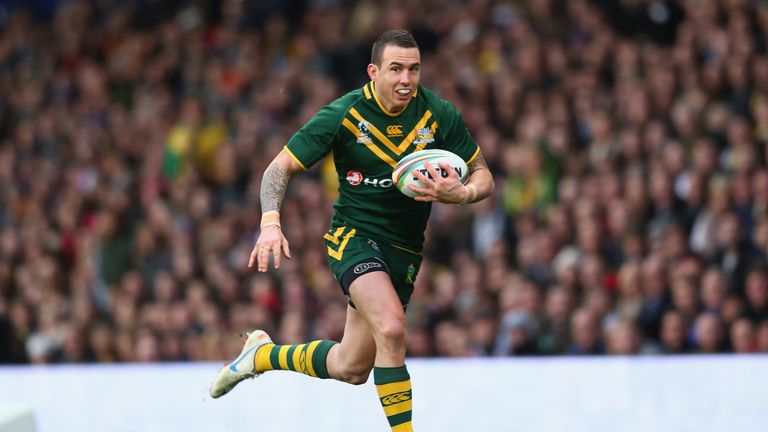 The quarter-finals will be held in Darwin, Christchurch, Wellington and Melbourne while Brisbane and Auckland will host the semi-finals.
The final will be held in Brisbane, which also hosted the 2008 final, on Saturday, December 2.
RLWC2017 chief executive Michael Brown said: "The tournament draw demonstrates how far and wide we are taking matches, from established rugby league communities to those new and emerging fan bases in all three countries.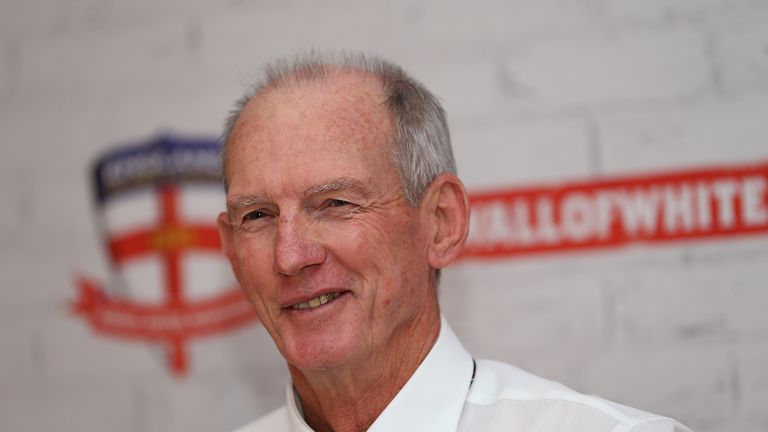 "Over the course of the pool stages we have looked to position matches in strong rugby league communities and where large populations of ex-pats, Pacifica and indigenous fans live, to give those who love the sport and their national teams the chance to see some World Cup action.
"The decision to take matches to places like Darwin, Perth, Christchurch and Port Moresby was made with the future of the game in mind. They are matches we believe will give profile to the sport in markets that have already shown an appetite for rugby league."
Pool A: Australia, England, France, Lebanon.
Pool B: New Zealand, Samoa, Scotland, Tonga.
Pool C: Papua New Guinea, European Qualifier 1, European Qualifier 2.
Pool D: Fiji, USA, European Qualifier 3.