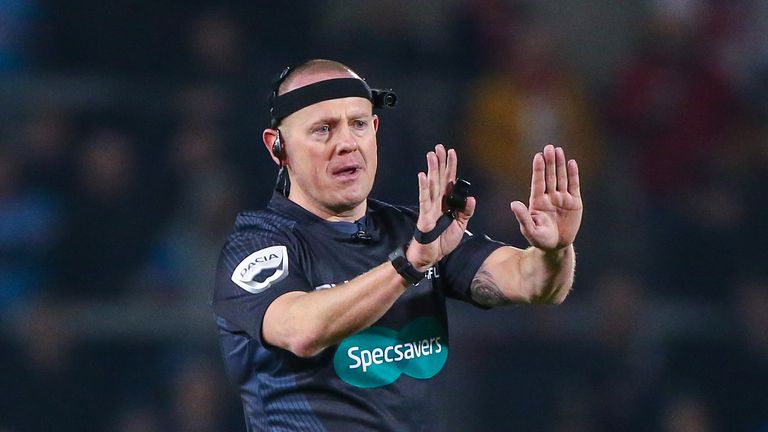 Leading Super League referee Richard Silverwood has decided to call time on his 15-year career.
The 40-year-old, who is the longest serving full-time official in rugby league, has been suspended for the last month.
That move has come after the Rugby Football League announced it was conducting an investigation into what it called alleged "inappropriate behaviour".
"I have had an outstanding career as a referee," said Silverwood, whose last match was at the Super League Magic Weekend in Newcastle in May. "I have no regrets but I am now looking to the next chapter of my career."
The Mirfield-based official, who became Super League's youngest referee when he took charge of a game between Salford and Halifax in 2001 at the age of 24, controlled more than 400 Super League games in his career, including three Grand Finals and the 2010 World Club Challenge.
Silverwood was also referee for three Challenge Cup finals and was in charge of the 2013 World Cup final between Australia and New Zealand at Old Trafford.
RFL chief operating officer Ralph Rimmer said: "We would like to thank Richard for his contribution as a referee at the sport's highest level over the past decade and a half."
It is understood Silverwood is due to face an employment tribunal after being in hot water for the third time in his career.
In 2011, he was dropped following an off-field incident at a match between Huddersfield and Leeds and in 2009 he was suspended for what the RFL described as an alleged breach of its information technology policy.
The RFL has also been investigating an incident involving another of its full-time referees, Sam Ansell, but has yet to announce a conclusion.