Salford head coach Ian Watson blasted his side after defeat to London Broncos
Last Updated: 17/09/16 7:50pm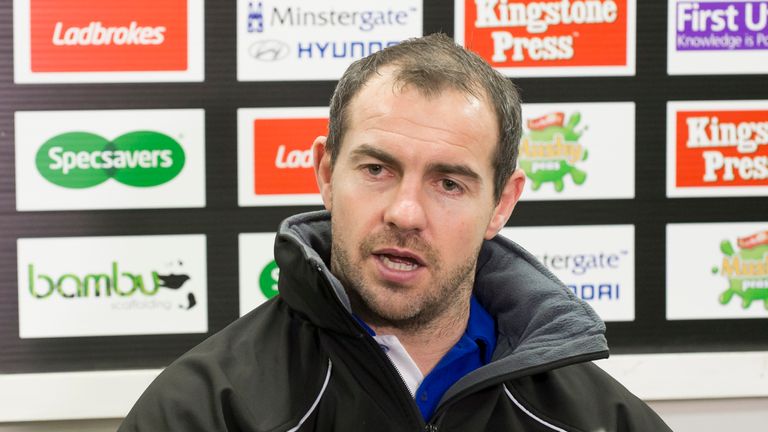 Salford head coach Ian Watson accused his side of underestimating London Broncos after a shock 19-16 home defeat ended their hopes of finishing in the top three in the Qualifiers Super 8s to guarantee Super League survival.
London led 10-6 at the break with a William Barthau interception and a Scott Leatherbarrow try. Jamie Soward added a second-half touchdown and also kicked three goals with Barthau adding a one-pointer.
Salford could only reply with a George Griffin try and two late efforts from brother Josh with Gareth O'Brien kicking two goals.
The Red Devils have lost to Leigh, Hull KR, Leeds and now London in an embarrassing run with relegation now looking a distinct possibility.
Watson said: "It was embarrassing and unacceptable. From minute one we underestimated London.
"I cannot understand it. After a really good show against Featherstone last week we warned the players not to underestimate London but that's what they did.
"It's a mindset thing and we also showed total disrespect for the ball.
"Our backs are to the wall but when we are backed into a corner like this there should be enough motivation with Super League careers and futures at stake.
"The Million Pound game is still in our hands but we know we are going to be questioned after this."
Salford lost Craig Kopczak with an ankle injury and he faces a scan this week.
"Craig was leading from the front when he came on but at Batley on Sunday we have to control what we can control," Watson added.
The win kept the Broncos' slim hopes of reaching the Million Pound Game alive.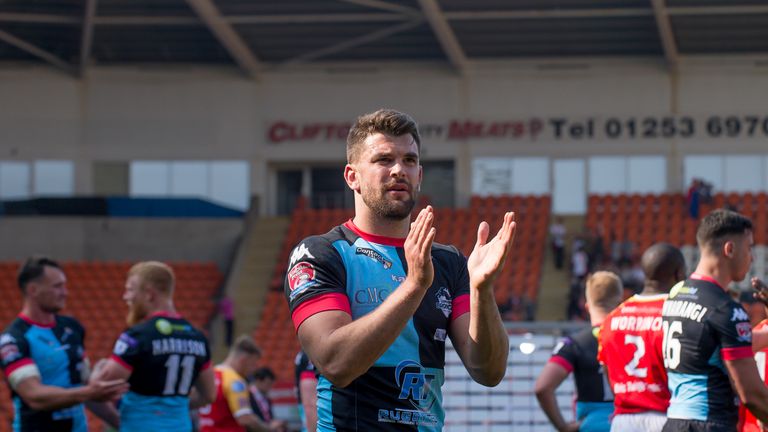 London coach Ian Henderson said: "It was a real complete performance and our best of the season.
"We have given ourselves a slight chance of sneaking into the Million Pound game if results go our way but whatever happens I'm really proud of our guys.
"The Hull KR defeat last week hit us hard but we showed plenty of endeavour and character.
"Salford were a little off but we forced them into errors and were tenacious.
"We had four first teamers out and gave Kam Pearce-Paul from the academy his debut and he did a fantastic job.
"I have to give a big wrap to our halves William Barthau and Jamie Soward alongside Andy Ackers and Scott Leatherbarrow.
"We made some heroic try-saving tackles and whatever happens it's been real progression for us this season."
Watch the Ryder Cup and all the Premier League and EFL Cup as part of our three months' half-price offer.