Inside the NRL: Milestone moment for Cameron Smith
Last Updated: 01/08/17 8:49pm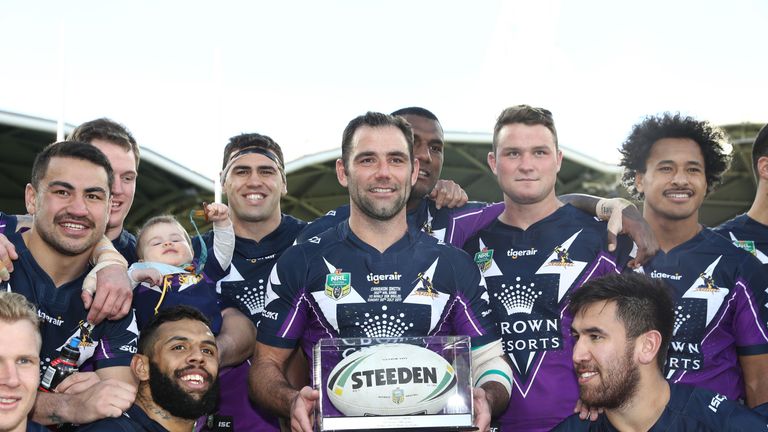 Jenna Brooks has the latest from the NRL as Cameron Smith reaches a huge milestone. Plus find out if Sam Burgess' season is at risk.
Burgess Concerns
Is Sam Burgess' World Cup campaign at risk? For the second week in a row, a rib injury forced the South Sydney captain from the pitch.
Burgess aggravated the injury he suffered last week and South Sydney coach Michael Maguire admitted his captain should not have played against Canberra on Saturday.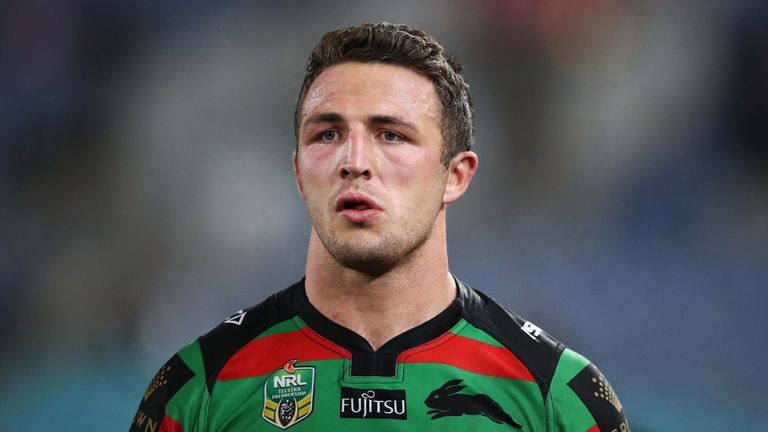 "Sam probably shouldn't have played, but he puts his hand up for this club," Maguire said.
"Sam has been around for a long time and he knows what he needs to do. When Sam says he is right, he's right."
The Rabbitohs are 14th with just five rounds remaining and are unlikely to make the finals, which means Burgess will have the best part of two months to recover and prove his fitness ahead of England's opening World Cup game against Australia in October.
Is Smith the Greatest?
Cameron Smith recovered from a pectoral strain to become just the third player in NRL history to reach 350 games on Sunday and help Melbourne to a 40-6 win over Manly.
The Storm, Queensland and Australia captain was outstanding in a man-of-the-match performance where he scored 12 points and set up four tries.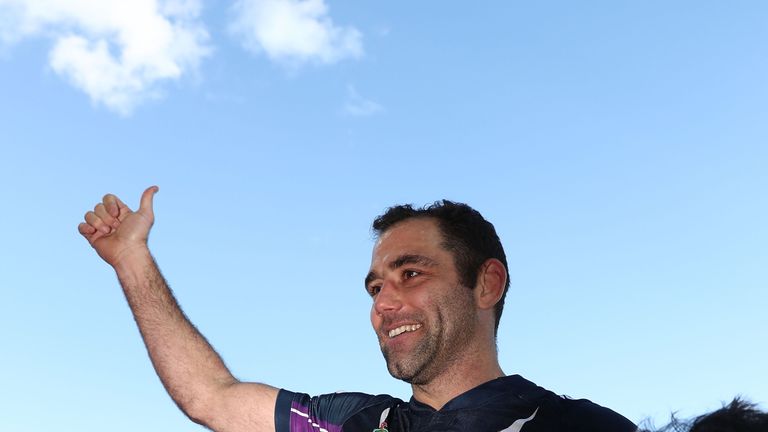 Smith joins Terry Lamb, who also played 350 games, and Darren Lockyer who reached 355 appearances.
Former NSW and Australia international Matthew Johns believes Smith is the greatest of all time.
"I'm watching yesterday saying maybe he is the best we've ever seen. We speak a lot about (Johnathan) Thurston and the debate's [been] Joey (Andrew Johns) or JT, but we're forgetting about Cam Smith. In my opinion, I think he is the best of all time."
Johnathan Thurston, who has played alongside Smith for Queensland and Australia also praised the Storm hooker.
"He's the GOAT, [greatest of all time]. I've never seen anyone control a game like he does. I thought Lockyer was the best, but this bloke's like four, five sets ahead of every team."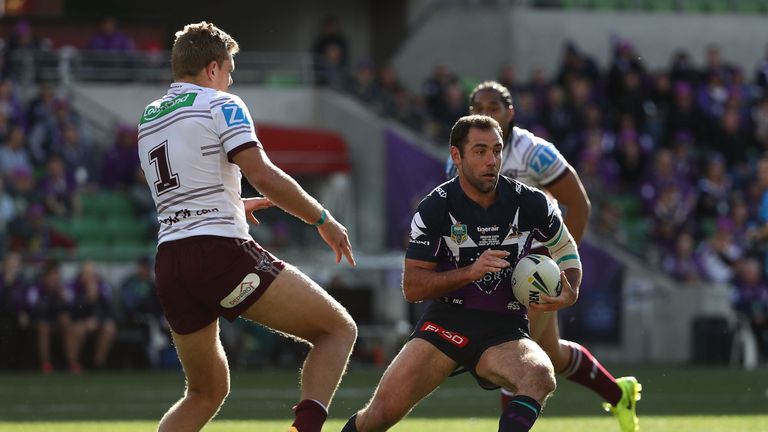 Andrew Johns agrees with Thurston and said Smith is the best player he's ever seen.
"The way he controls the game and just the little things. As a half-back, the way he delivers the ball to Cooper Cronk and JT - the ball is always perfect. He is absolutely perfect."
Smith, who is 34, began his career with Melbourne in 2002. He's played 42 games for Queensland and 50 for Australia.
Soliola Fallout
Former St Helens forward Sia Soliola has been banned for five games after a late and high tackle on Billy Slater left the Melbourne full-back unconscious and without memory of the previous two weeks.
Soliola pleaded guilty to the charge in front of a three-man judiciary panel. They took eight minutes to decide his punishment, which won't see him return until Canberra's round 26 fixture against Melbourne.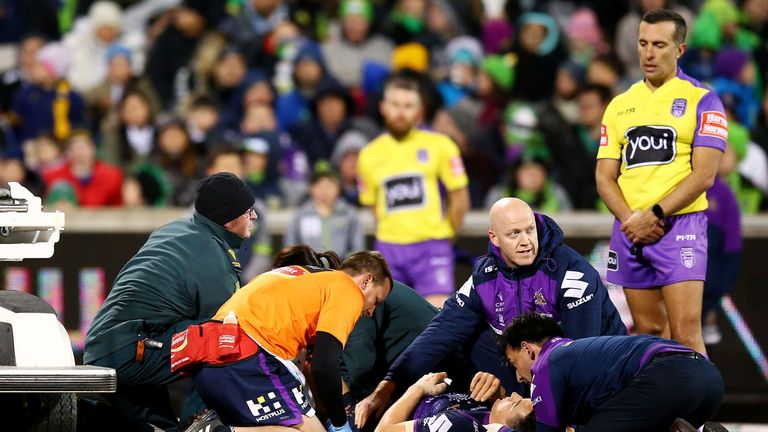 Concussion fears continue to be the biggest concern in the NRL, after a medical report by Storm doctor Jason Chan revealed Slater couldn't remember playing in Game III of State of Origin, which was back on July 12.
The report said: "He was unconscious for two to three minutes. Billy was unresponsive. He was clearly disoriented. He had no recollection of the event."
"The force of the contact was severe. He was unconscious before he hit the ground."
Soliola admitted he was disappointed at losing five weeks but took responsibility for the incident.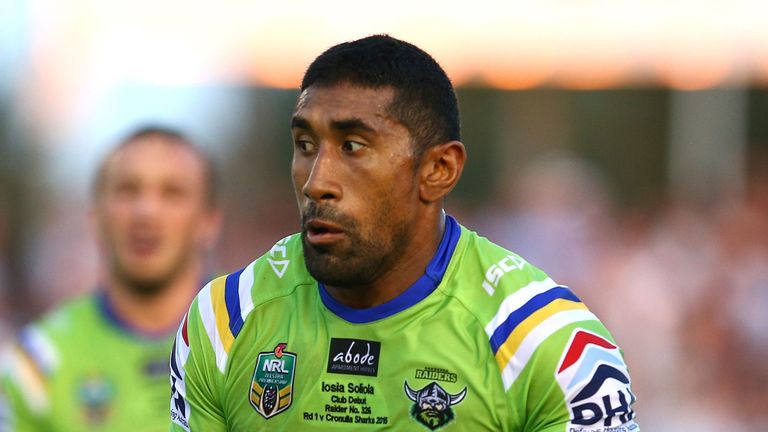 "Apologies to everyone who was affected by this, especially Billy and his family. I know this has put a bad light on our game - I love this game, it has given me so much."
Tony Archer, the NRL's referees boss, claimed Soliola should have been sent off after making the illegal tackle.
"Based on a review of the tackle, the incident did meet the indicators of a send-off."