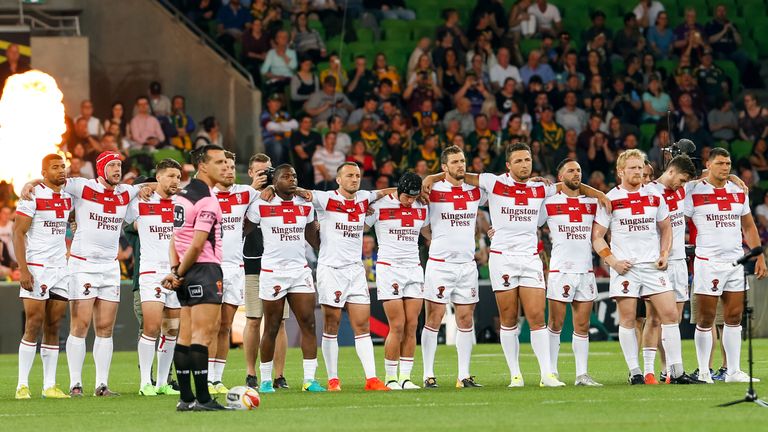 Sky Sports' Jon Wells picks out three games that you do not want to miss in Round 2 of the Rugby League World Cup this weekend...
England v Lebanon (Saturday, 9am)
There is obvious bias in this selection as one of the teams to watch is England!
I thought they played well - if a little conservative at times - in that opening defeat to Australia. Their defensive display was very good in the main and England were particularly impressive in the "last ditch" department - which is something not to be undersold. The try-saving efforts from Jermaine McGillvary and Ryan Hall on the fringes will bolster confidence.
However, we all knew going into Game 1 against the Kangaroos that the momentum and pressure they generate through Cameron Smith and their forwards in the middle of the park would mean this is an entirely necessary defensive attribute to have in England's arsenal.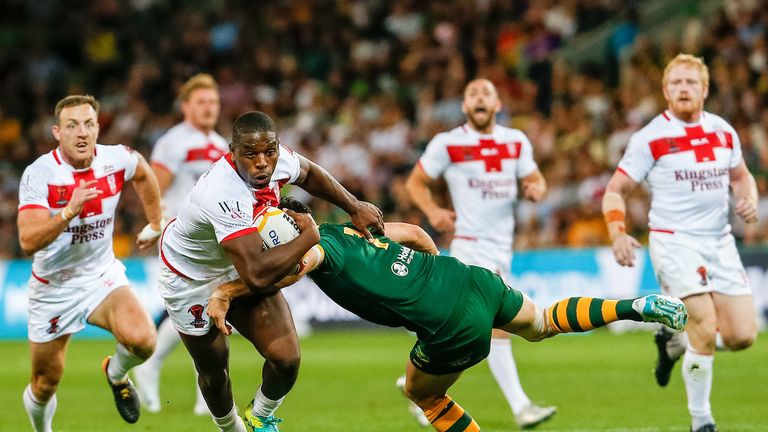 Points conceded against Australia are inevitable; I thought England did well to restrict them to three tries. The issue is scoring points - and what England have now (with the greatest of respect to tough opponents yet to play in the group stages) is an opportunity, starting with Lebanon, to get into that attacking rhythm that we saw too little of against Australia.
There was a period of the game between 45 and 65 minutes in Game 1 which was particularly encouraging - and I'll be watching with interest against Lebanon to see if they can get back into that rhythm a little sooner in their second outing.
Samoa v Tonga (Saturday, 6.30am)
This one should come with a health warning!
Two of the biggest and most aggressive sides go head to head in Pool B. Samoa would be rightly disappointed with their Round 1 display, where they looked very disjointed in defeat to New Zealand - but they now have the chance to redeem themselves, against a star-studded Tongan team who began their World Cup journey with a very impressive victory over Scotland last week.
Many expect Tonga to progress deep into the knock-out stages of the tournament. But for all their power in the middle - epitomised by the marauding Jason Taumalolo - and speed on the edge - in the likes of Michael Jennings - they do look to have potential limitations in the halves.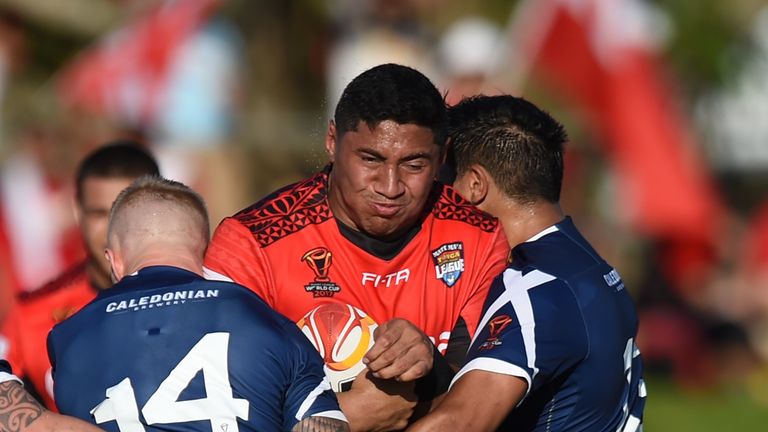 I don't think Samoa will have enough to apply the requisite pressure to expose these cracks - but this match will provide a decent indicator for other sides who may well face them in a World Cup quarter-final. For now, though, sit back and enjoy some fireworks of a less traditional kind on the eve of Bonfire Night!
Papua New Guinea v Ireland (Sunday, 6am)
This is the tie of the weekend for me. Ireland were very impressive in defeating Italy last weekend. Their first-half performance was exceptional - and in Liam Finn, they have one of the most experienced halves in the competition. He may not carry the star status of a Cooper Cronk or a Shaun Johnson, but he can control and direct a game with the best of them - and I expect another cool-headed performance from Liam in the cauldron that is Port Moresby.
Add to that Michael McIlorum, Louie McCarthy-Scarsbrook, Kyle Amor and Brad Singleton - and you have some real punch up front. They're going to need it though! Papua New Guinea are a fearsome sight to behold in full flight - and their Round 1 drubbing of Wales underlined what we already knew in that department.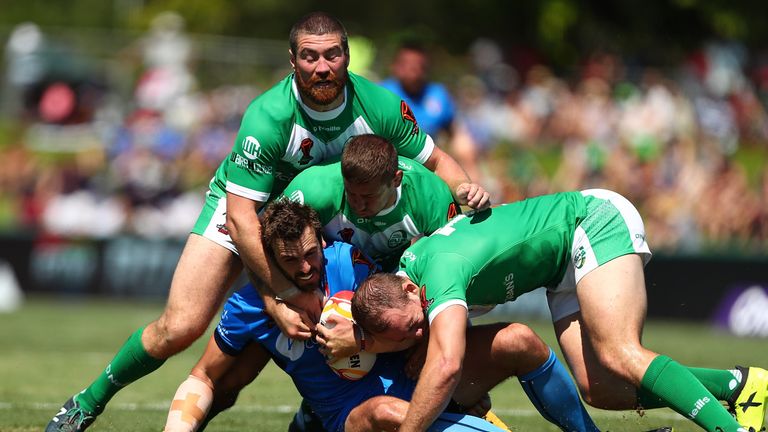 What did surprise me, however, was the skill of the Kumuls. They have real quality to go with their size and aggression and, backed by a fanatical crowd it will be the toughest of tests for an Ireland side who will certainly be eyeing a quarter-final berth with victory on Saturday. I can't pick a winner - and that's just one of the reasons that this will be the game of Week 2… I can't wait!