Api Pewhairangi targeting Super League spot with London Broncos
By Tony Tighe
Last Updated: 05/08/16 4:53pm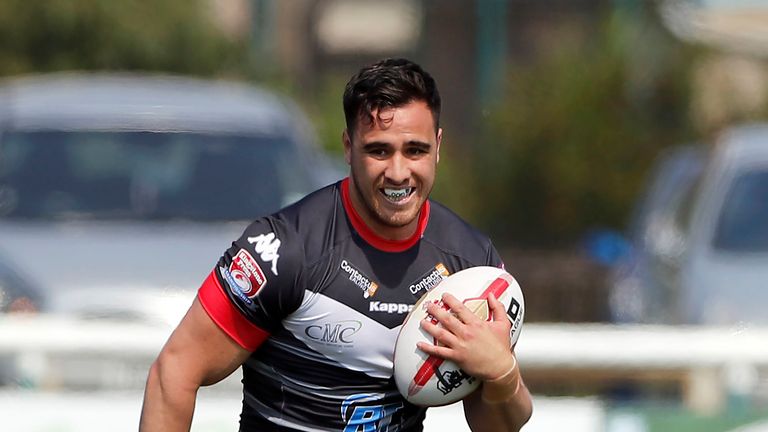 When Api Pewhairangi arrived at London Broncos for a four-week trial in May, he warned coach Andrew Henderson that it might take him a while to get back to up speed.
It wasn't long before Henderson realised the New Zealander was underselling himself. 
Within 18 minutes of his Broncos debut against Whitehaven, Pewhairangi had scored two tries and was dictating proceedings from stand-off, and he completed his hat-trick in the second half in a man-of-the-match performance.
Just two weeks into his trial, the 24-year-old was awarded a contract until the end of the 2017 season.
"It has been a crazy few months," he admits. "I took a leap of faith in coming here on trial. As soon as I got here it all fell into place, right from the first session.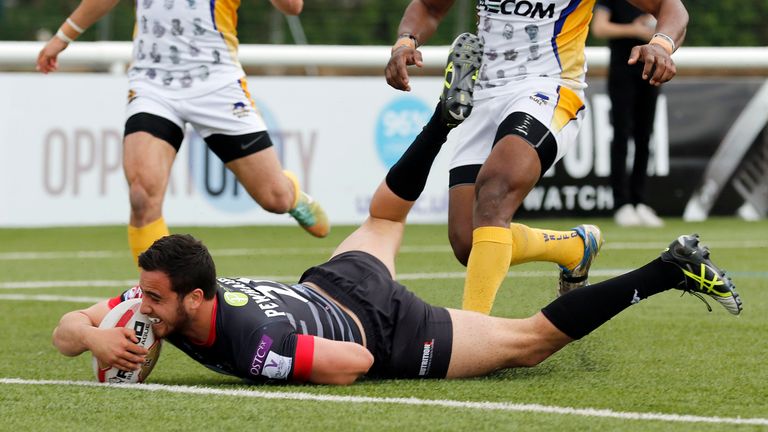 "When we were driving from the airport I told Hendo that I might be a bit dusty in a few areas but that I was keen to get back into it and build up my confidence. In the first session, everything just came back. It was like I had just left the Warriors. It worked out straight away.
"There's still a lot of parts in my game that need improving but I've been happy with my form. Now the big question is how we go against better quality teams."
London Broncos Qualifiers fixtures
| | |
| --- | --- |
| Aug 6 | Leigh Centurions (a) |
| Aug 14 | Batley Bulldogs (h) |
| Aug 20 | Leeds Rhinos (h) |
| Sep 2 | Huddersfield Giants (a) |
| Sep 11 | Hull KR (h) |
| Sep 18 | Salford Red Devils (a) |
| Sep 25 | Featherstone Rovers (h) |
With eight tries and 20 goals in 10 appearances, Pewhairangi is clearly keen to make up for lost time. He left the New Zealand Warriors in June 2015 to try his hand at rugby union, joining Irish province Connacht, but ruptured his anterior cruciate ligament in a pre-season game against Castres and was ruled out for three months.
"When I got back from injury they were going so well and it was hard to break into the team," he said.
"They were winning every week, winning big games, and the coach didn't really want to make changes, which was understandable. 
"I played local rugby for Galwegians and it was a good experience but I thought I could be playing at a higher level."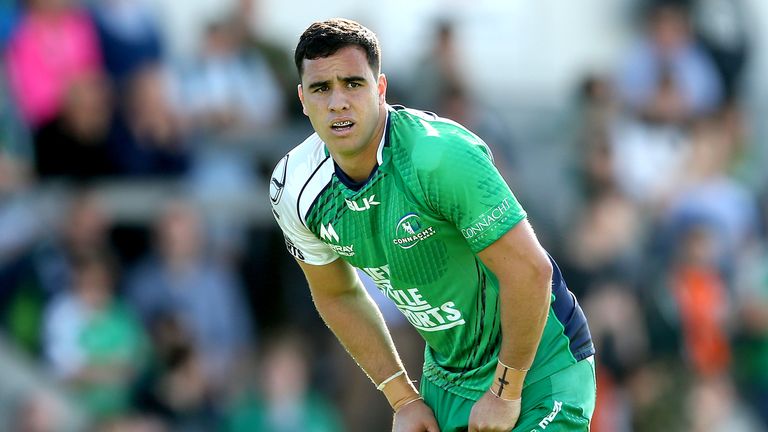 Connacht announced at the start of April that Pewhairangi was among the players being released at the end of the season. It left him at a crossroads, unsure where his future lay.
"There was no real plan," he said. "I was a bit homesick at the time so it was a tough year, being away from family and the disappointment that goes with injuries. And then when you're not playing, I was questioning myself. 
"I got in contact with a few people back home and asked them, 'what do you think I should do?' I had teed up a few things in New Zealand and was just going to head back.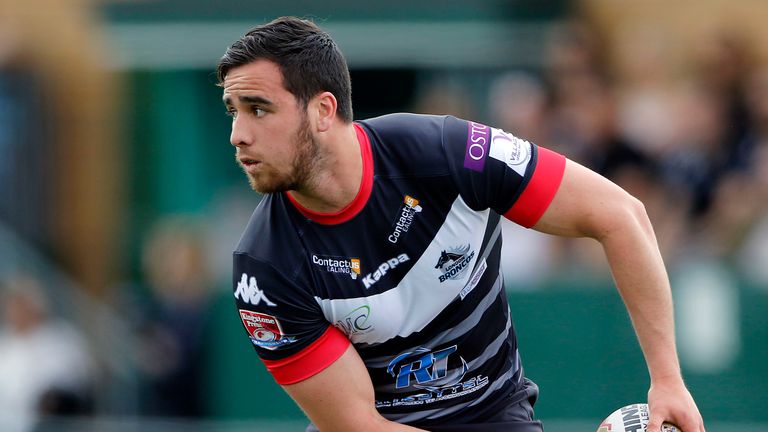 I just wanted a crack at playing at six. Hendo said he'd give me that crack and I haven't looked back since.
Api Pewhairangi
"One of my mates messaged me and said, 'why don't you try heading over to the Championship or Super League?' 
"I spoke to Hendo and said I had been in reserve grade for two or three years and hadn't really been able to break through or stamp my authority as a five-eighth. 
"I just wanted a crack at playing at six. He said he'd give me that crack and I haven't looked back since."
Pewhairangi quickly settled in west London and shares a house with his team-mates that's a short walk from their Ealing base. He was instrumental as London clinched a top-two finish in the Championship, winning 17 of their 23 fixtures to secure four home games in the Super 8s Qualifiers.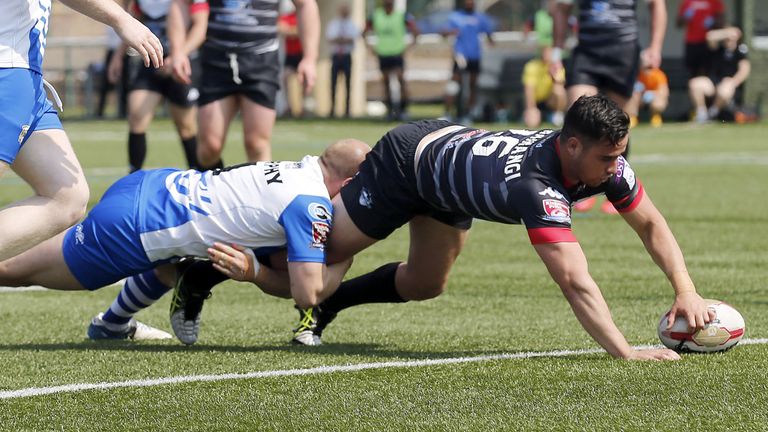 The Broncos begin the Qualifiers on the road, however, with a trip to Leigh, the only team to do the double over London during the regular season. 
Neil Jukes' men became the first visiting side to register a league win at Trailfinders in 2016 when they powered to a 38-12 victory on June 26, Pewhairangi scoring eight points in what was London's heaviest defeat of the season.
"The toughest team we've faced so far? Yeah, probably," replied the Palmerston North native.
"They came down with their confidence up and they just blew us out of the park early on. We were really off our game. We had a winger go off in the first five minutes and had to reshuffle but that's no excuse."
Leigh lost just one regular season game and have strengthened their squad with experienced players such as Danny Tickle, Matty Dawson and Mitch Brown.
After the disappointment of finishing bottom in last year's Qualifiers, the Centurions have their eyes firmly set on a place in Super League but Pewhairangi is confident London can get off to a winning start on Saturday evening.
"All the pressure is on them," he said. "It's all in the media, they've been signing these players and have bulked up their team. 
"They're going for a big push but we've been under the radar and have just focused on us. We'll be ready come Saturday night. We're taking it like a Championship final."
Leigh haven't been the only ones bolstering their squad. As well as Pewhairangi, London managed to secure the services of Jamie Soward and the pair have quickly forged an effective half-back partnership.
"I've already learnt so much from him," said Pewhairangi. "One thing I like to do is gain as much knowledge and experience that I can from players. 
"Even in rugby union, working with Robbie Henshaw and Bundee Aki who were the form centres in the competition, I learned a lot of skills. I lived with Bundee too and learned his way of preparation for games and things to do away from the field.
"Jamie has been really good for the team. He has brought that edge and is challenging me every day. It is quite easy to fall into a comfort zone at times and he has just come at the right time. He is keeping everyone on edge and vice versa. 
"He told me, 'bro don't be scared to tell me what to do too'. In the first game there was a moment where we both blew up at each other, and we both knew straight away. It's just little stuff like that that I'm enjoying and learning every day as a player.
"His leadership skills and experience, you can't beat that. Especially for me and him, this whole Middle 8s is new to us. It's pretty exciting. You need a knockout mentality and to take it game by game."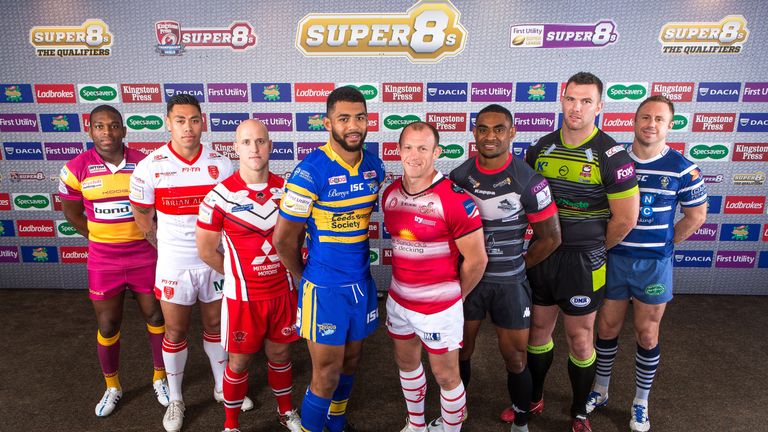 Pewhairangi admits London were guilty of easing up once their top-two finish was secure. They lost back-to-back games against Sheffield and Batley but a strong final quarter in their last fixture at Halifax ensured they headed into the Qualifiers on the back of a victory.
"That was a big thing for us, getting a win in our last game at Halifax," said Pewhairangi. "That's what I mean about players being in the comfort zone once we made the top two. Jamie kept testing us and our leadership are pushing us to not get too comfortable.
"We know this next competition is going to be at a whole new level though. I think we've prepped well for that."