Wakefield set to build Community Stadium at Belle Vue after productive meeting
Last Updated: 22/12/17 3:00pm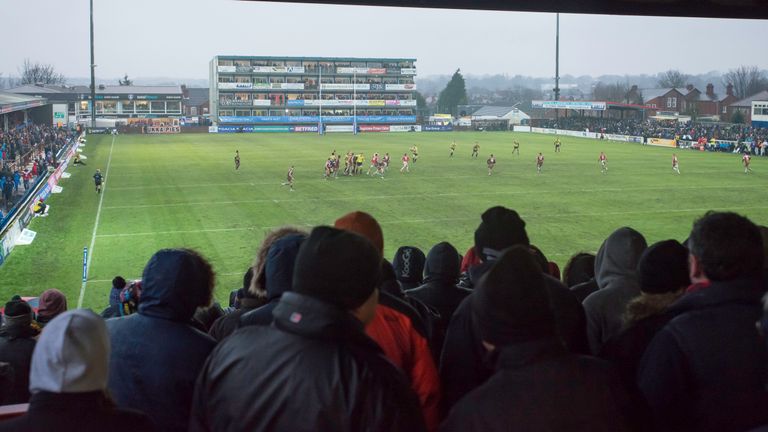 Wakefield Trinity hope to have a new Community Stadium built by 2020 after productive talks with Belle Vue's owner and the local council.
Trinity confirmed on Friday that they will continue to play at Belle Vue in 2018 and the Super League side could be in a new home on the same site in a couple of years.
The club had previously been planning a community stadium at Newmarket Lane but that project stalled and it appears they will now build their new permanent home at Belle Vue.
After meeting with Belle Vue owners 88M Property Group, Wakefield owner Michael Carter said: "It cleared up some of the previous misunderstandings and explained some of the details behind the whole scheme, which the club now understands more fully.
"The club remains committed to seeing the Community Stadium come to fruition whilst safeguarding the long-term future.
"The club would like to thank both the 88M Group and the Council for this meeting. We now accept that there is no basis for any legal action against the Council and will work diligently alongside both parties to take this forward."
88M Group chairman Manni Hussain added: "The meeting was extremely positive and cleared up any misunderstandings regarding the entire structure of the deal.
"I feel now this is a major step towards a new fantastic Community Stadium for the citizens of Wakefield, to be delivered in 2020 and securing Wakefield Trinity to remain at Belle Vue in 2018 and whilst the stadium is being constructed later in the year."