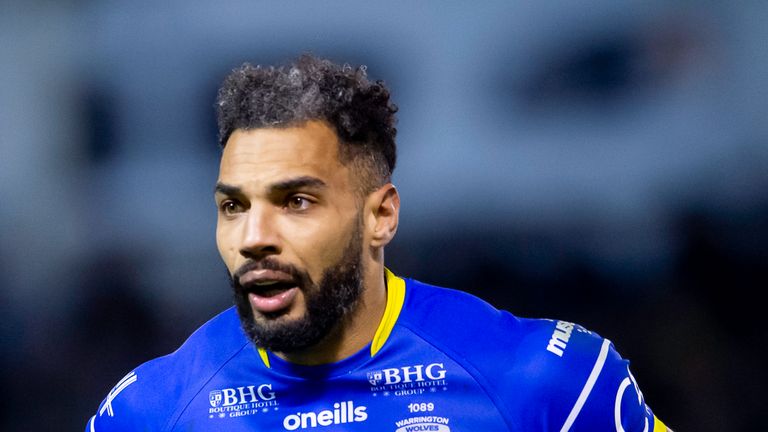 Long-serving centre Ryan Atkins looks to be on his way out of Warrington after revealing he has not been offered a new contract.
The 33-year-old former England international, who is in his 10th year with the Wolves, is free to talk to other clubs after failing to secure a new deal.
"That's something I'll leave to my agent," said Atkins, who has made 236 Super League appearances for Warrington since joining them from Wakefield in September 2009.
"My priority is to play well for Warrington. I'm contracted here for this year and the main thing is to leave with a bang.
"I just want to carry on enjoying my rugby league and everything else will look after itself.
"I've got a great agent and I'm sure he will be working behind the scenes. As long as I do my part and that's playing well, it will make clubs want to sign me for next year.
"From the first of May, you're allowed to talk to other clubs. I've not got a deal from Warrington on the table so my agent can do as he wishes now but my priority is to play the best for Warrington while I'm contracted here."
Warrington coach Steve Price was non-committal on Atkins' future at his weekly press conference ahead of Sunday's Coral Challenge Cup sixth round tie against Wigan.
"Ryan is contracted to Warrington Wolves for this year," Price said. "He's been great for Warrington for a long time now.
"I was really pleased with his performance last week and I expect another strong performance this week," he said.
Atkins missed out on selection for last year's Challenge Cup final as well as the Wolves' Super League Grand Final team after an injury-disrupted season and says he is unsure about his place for Sunday's tie.
"We never know," he said. "Steve likes to keep his cards close to his chest and often we don't find out until the last minute.
"It's a bit unusual, something I've never been involved in before."
Atkins found himself as a water carrier for the two big finals in 2018 after losing out to Toby King and says he is prepared to fulfil the role once more if necessary.
"Gone are the days when I'm first-choice centre," he said. "It's a team sport and, whether it means me running on with water or making a tackle, that's what I'll do for this team.
"That's what we're all about now at this club, it's all about team first mentality."
Warrington will be meeting Wigan for the third successive season in the Challenge Cup and will also be out to avenge last October's Grand Final defeat at Old Trafford.
"I suppose in the bigger games they seem to have the edge on us, especially the Grand Final, but it's a different year and a different squad," Atkins said.
"A lot of people will be saying we're going into this game as favourites but Wigan are coming off a good run of wins now and they've got a few players back.
"It's going to be a tough one but thankfully we're at home."