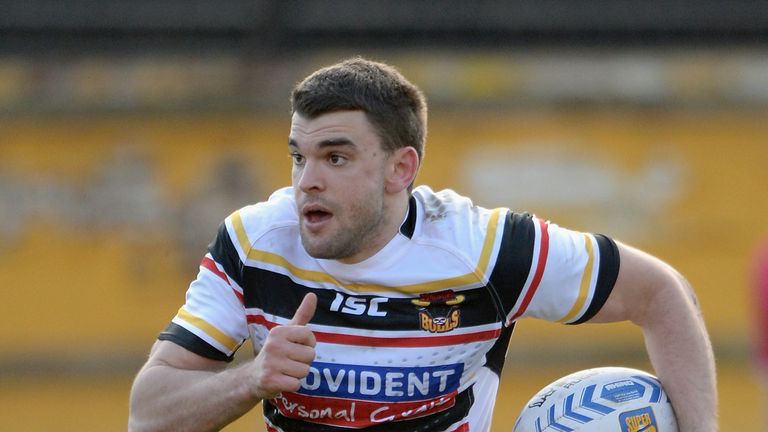 Brian Noble is returning to rugby league after agreeing to become Andrew Henderson's coaching mentor at the London Broncos, who have also signed Elliot Kear.
Noble, 54, who previously coached Bradford, Wigan, Crusaders and Salford, has been sidelined since being sacked by the Red Devils 12 months ago and rejecting the offer to become their director of football.
Noble, who will attend the Broncos' home Championship game with Dewsbury on Sunday, said: "Hendo is a friend of mine and I have a lot of time for him and I think he has a lot of talent.
"The dynamics of London makes it a great place to be and I want Andrew to be as successful as possible and anything I can do to help that happen I'm thrilled for.
"Part of my remit is to help Andrew and look at the football side and make recommendations. I'm encouraged by the commitment of the players, they are all enthusiastic, they've had some adversity with injuries and with a few people leaving, but they are all sticking together and the performances are getting better and better and that's credit to Andrew."
Henderson said "It's a great acquisition for the club. Brian and myself have a good relationship and I'm happy to have him on board. I think he'll really help me at the stage I'm at with my coaching career.
"He'll be a great mentor figure for me and I'll be able to bounce ideas off of him and he'll be someone I can open up to in that regard.
"It'll help take some of the workload off me in terms of the football operations work, negotiations and contract talks. His record speaks for itself,
"He's been one of the most successful coaches here in the UK and I think we would have been wrong to not bring him in given the fact he's available, wants to be here to help me and the club, its players and staff."
Meanwhile, Kear is also returning to the 13-man game after spending most of the year playing rugby union for the Aviva Premiership's bottom side London Welsh - he left the Bradford Bulls at the end of last season.
Kear could make his Broncos debut in their clash with Dewsbury on Sunday.
"I'm really pleased to sign the contract and come back to rugby league," said Kear. "I'm just really excited to get back on the field.
"I know a few of the boys from playing against them over the years and everyone has been really welcoming."
Broncos coach Andrew Henderson said: "It's a great signing for the club. What he will bring is a vast amount of experience at Super League level and Championship level from when he was first starting out.
"He knows what this level of football is about as well. He's a Welsh international too so he's played at the highest level and some of the biggest stages in the world."