Super League: Ben Blackmore leaves Huddersfield Giants to join Featherstone
Featherstone Rovers have signed winger Ben Blackmore from the Huddersfield Giants for an undisclosed fee.
Last Updated: 05/06/14 6:47am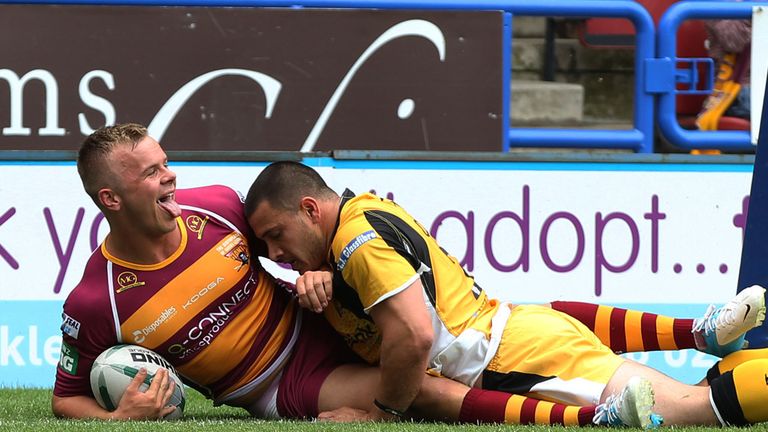 The 21-year-old played in only one Super league game in 2014 and had already been told he was not to be offered a contract for the 2015 season.
Blackmore had been playing for the Batley Bulldogs and featured against Rovers last weekend, doing enough to earn the offer of a three-year deal from his new employers.
Giants managing director Richard Thewlis said: "Ben played for the Bulldogs at the weekend and impressed his opponents immensely to the point that they felt he could add to both their 2014, 2015 and 2016 teams.
Unfair
"It would have been unfair for us to stand in his way as we had already determined that we couldn't offer him a place in our 2015 super league squad.
"He has a great opportunity to remain full time with an ambitious club at a level where he will get week-in week-out game time and am sure will continue to improve.
"Wing is an area that we feel well covered in and whilst you can never have too much depth in all areas salary cap regulations and players desires to play every week sometimes means players and clubs have to part ways when ideally you would want to keep the player on your roster.
"The approach from Featherstone came a little bit out of left field but they are very ambitious to secure some players that can take them to the next level and we look forward to watching Ben play a part in that process."