Kevin Sinfield 'lost the plot' and deserved red card against Castleford, says Stevo
Last Updated: 18/07/14 12:06pm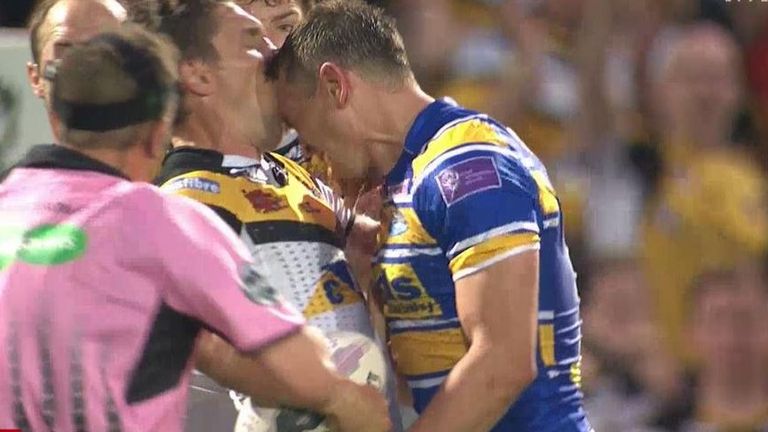 Leeds captain Kevin Sinfield "completely lost the plot" when he head-butted Castleford full-back Luke Dorn and deserved the first red card of his Super League career, according to Sky Sports' Stevo.
Sinfield could face a ban after confronting Dorn when Leeds were leading 24-18 with eight minutes remaining of a tense match.
Castleford took advantage of the extra man to level the scores and eventually escape from Headingley with a point.
Stevo insisted the incident was completely out of character for a player who had not been sent off in 485 previous games for Leeds Rhinos and had only earned four yellow cards.
"Sometimes the pressure can get to even the best," Stevo told Sky Sports. "You just don't expect it but, I must say, that it certainly warranted the red card. He just completely lost the plot. We are only human beings.
 "The pressure tonight was absolutely amazing, it was frantic, and it was like a basketball game, one end to another. It was great for the fans but I think both coaches will be aching inside because they will now they had the opportunity to control that game.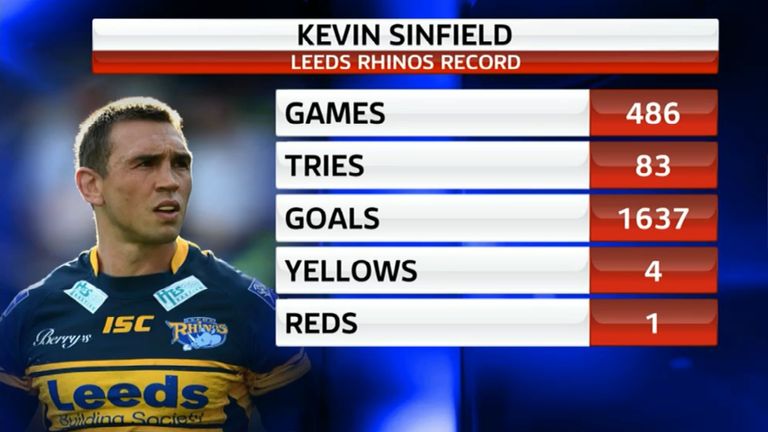 "It looked as though everything was going right. We mentioned the fact that Kevin Sinfield was taking it on the blindside and kicking to the corners. They knew they had that six-point lead and he was doing everything right. Then all of a sudden, a rush of blood, and everything changes.
Stevo added: "It was typical of Kevin Sinfield when he said just one thing, sorry to his players. And he will be sorry but they have got away with one point and that could be important."
Fellow pundit Phil Clarke was adamant that Sinfield's shocker should not overshadow a terrific performance from Castleford – one that the former Wigan player believes proves Daryl Powell's team are capable of challenging for the Super League title this season.
"For me that game was about Castleford and an amazing performance from them," Clarke said. "I didn't believe they could win this game coming here tonight – I know they didn't in the end – but I think they deserved to. Daryl Powell will agree with that.
"I didn't believe you could go from third bottom to third top in the space of a season. They have done it so far and they are quite capable of getting to the Grand Final."
"I do think now they are capable of winning the two major prizes."