Rugby League Expert & Columnist
Phil Clarke's Super League preview: New Grand Final winners in 2017
Last Updated: 09/02/17 12:27pm
So, we've got a new sponsor, some new rules and a new team, but will we get a new champion at the end of the 2017 Super League season?
Despite having a salary cap we've only had three different winners in the last 10 years. In fact, even if you go back to the very start of summer rugby you can only add the Bradford Bulls to that list, so what hopes do the rest have in 2017?
I was recently asked to predict the table after 23 rounds and guess where all of the 12 clubs will finish. It's a virtually impossible task, made even harder by the fact that Leeds and Huddersfield underperformed last year.
Was that a blip or are they no longer a contender with the big boys?
For what it's worth, here's my prediction for the regular season:
Phil's Super League table after round 23
1. Warrington Wolves
2. Hull FC
3. Wigan Warriors
4. Castleford Tigers
5. St Helens
6. Leeds Rhinos
7. Huddersfield Giants
8. Leigh Centurions
9. Widnes Vikings
10. Catalans Dragons
11. Salford Red Devils
12. Wakefield Trinity
History has taught me that unusual things happen in Super League. For example, would anyone think that the St Helens coach would finish the season as the boss at Wigan? It happened, and this season will throw up similar shocks as the rollercoaster of professional sport takes us on a journey which will make you happy, mad, silly and sad.
If having the strongest squad is the most important thing in this competition then Wigan Warriors have a great chance of picking up the trophy again. They have a massive talent pool that practises regularly at a higher intensity than the rest.
Wigan have recruited Thomas Leuluai to help coach the team and improve their attack, which was poor for long periods of 2016. They are top-four certainties.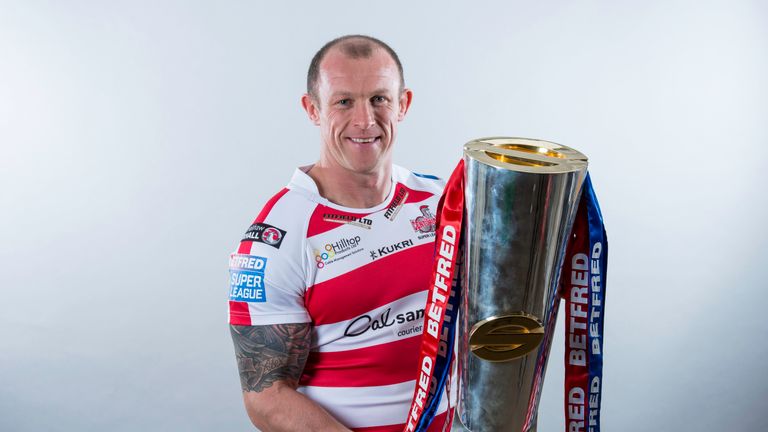 Perhaps my boldest prediction is for the Leigh Centurions. I've guessed that they've got just enough emotional energy to make it into eighth place.
The last time they appeared in the Super League was a bad experience for the club. They only managed to win two out of 28 games and were outscored by their opponents at a rate of 3:1 over the year.
However, someone recently told me that emotion is the force of life. If that's true, and they can channel that force in the right direction, then they'll be a hard team to beat. Being a passionate owner and chairman can be a positive if it fuels the team in the right way.
Leigh's biggest challenge will be their ability to deal with defeat and disappointment. They'll lose some games, but it's how they handle those setbacks in both the boardroom and the dressing room that I'm most interested in.
Take last year's champions as an example. Wigan lost 62-0 at Wakefield in round 10. In September, they lost again at home to Widnes when the Vikings were reduced to 11 men. Being able to respond and recover from a heavy loss is something we rarely discuss but it's vitally important in this game.
If we talk about the ability to bounce back, we have to discuss Huddersfield Giants and Leeds Rhinos. I can't wait to watch their first few games in 2017.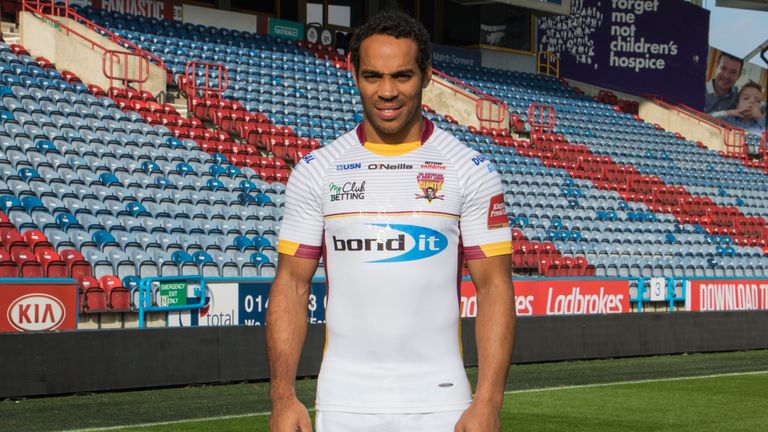 I'm in the minority of pundits who thinks that the Giants will do better this year. They could bounce into the top four or be scrapping for survival in the bottom four. I think they were unlucky last season and will win more games than they lose this year. They lost four of their opening nine games by six points or less last season and need to turn those narrow defeats into victories.
Friends of mine who are fans at Headingley are split into two camps. One half think it's their year again, that they've got this (Matt) Parcell from Australia who's going to make the difference. Well let's hope he's half as good as James Segeyaro.
I think Segeyaro would have won the Man of Steel award this season if he'd played the full season for the Rhinos. It was their attacking game which let them down last season, they just couldn't score enough tries. If you look at their points scored in 2016 you'll see it was about half as many as in 2015. It seemed as though teams had worked out how to defend against them. What do they have that's different this year?
If Leeds and Huddersfield underachieved did the Black and Whites from Humberside do the opposite? I know from experience the extra confidence that winning a trophy can give to a player and a team. Hull FC's success at Wembley may well take them up a level and I think that they have a potential star in Jake Connor.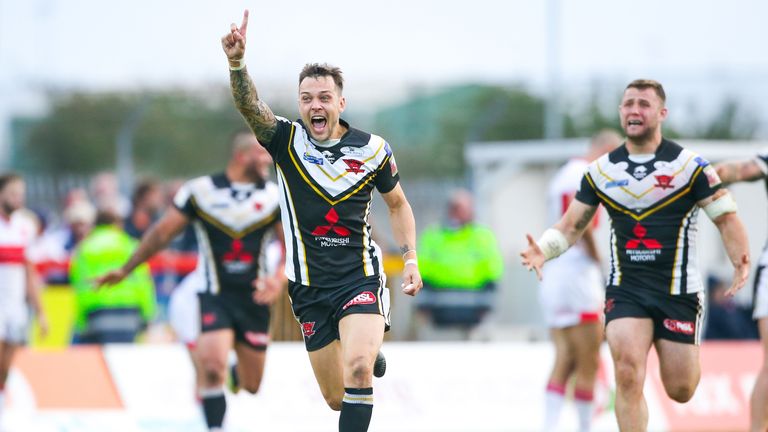 I hate having to say which team will come bottom, but it's almost a joke now that every year I say Wakefield and every year they find a way, against all the odds, of proving me wrong.
I also think that Salford will struggle this season. They were a top-eight team last year if they hadn't been deducted points for earlier salary cap problems. They were a skilful side who may not have had the size, strength or stamina of some other teams but showed their class and rugby ability to score two great tries in the final two minutes of the Million Pound Game.
As an outsider, my perception is Marwan Koukash needed an experienced man to keep him calm. Tim Sheens is a big loss to the club but just like Wakefield they thrive on being the underdogs.
My predicted league table for the end of July doesn't make pleasant reading in the south of France. Catalans Dragons can't find a consistent rhythm and you have to go back to 2008 to find the last time that they put a great run of victories together.
Catalans have released, sacked or lost 10 players who played in a least nine or more Super League games last year. Admittedly, Luke Walsh is a great recruit and Greg Bird has a wonderful CV, but does he still have the same appetite and desire that he had in 2009 when he last wore the Dragons jersey?
Catalans only managed to win two of their last 12 games in Super League and need to get some early victories. A team needs 20 points to make the Super 8s, 10 wins from 23 games, but they get harder and the pressure grows if you don't have many points on the ladder by April.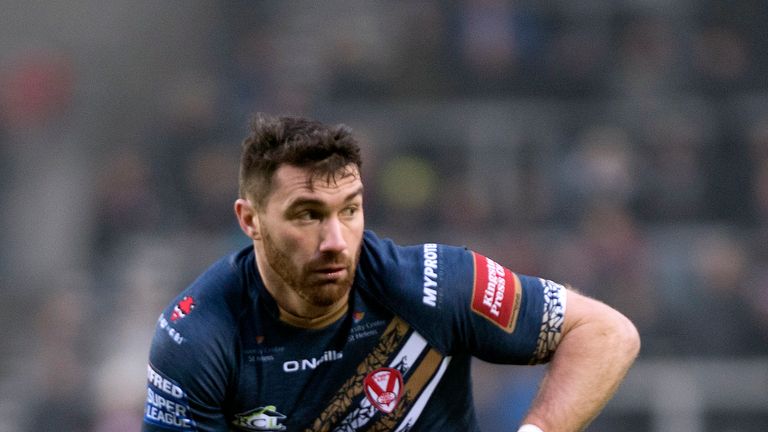 For the last two seasons St Helens have been just one win short of the Grand Final. It's sad that Matthew Smith starts the season injured and it will be fascinating to see if they can go one stage further this year.
In contrast to the Dragons, Saints only lost two of their last 12 games in Super League but they were against Wigan and Warrington, the two teams who they'll have to beat if they want this year to end in glory.
Castleford Tigers were the best team to watch last year. Not only did they score some brilliant tries (like the one involving nine passes and a kick in the Magic Weekend fixture) but so many of their matches tended to have dramatic endings. Their defence in a pre-season game against St Helens seemed much-improved from 2016 and it could take them into the top four.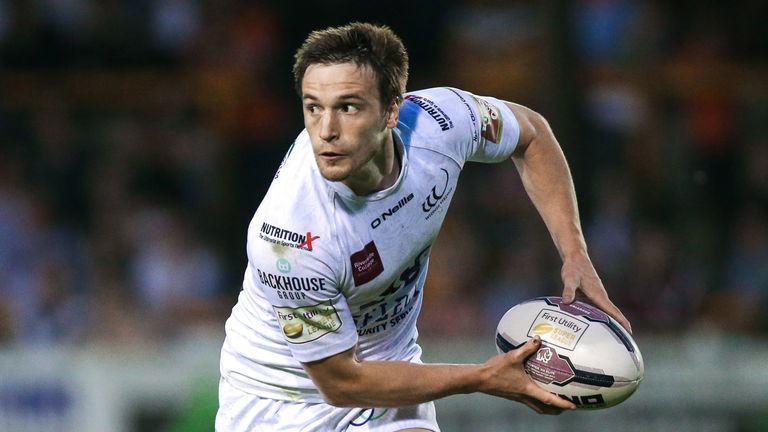 Widnes Vikings start the season without Kevin Brown but they do have one of my favourite players steering the team around. Joe Mellor is arguably one of the top 20 players in the league and he'll be missed for the first six weeks while he recovers from a knee injury. Widnes will need him to be very good if they are to make the top eight.
I'm left then with the team who I think will win the League Leaders' Shield after round 30, and most likely the Grand Final in October. Warrington Wolves look like the team to beat this year and I think we will see a new club crowned Super League champions in 2017.