Kevin Brown says World Cup final between England and Australia 'the absolute pinnacle'
Last Updated: 01/12/17 6:55pm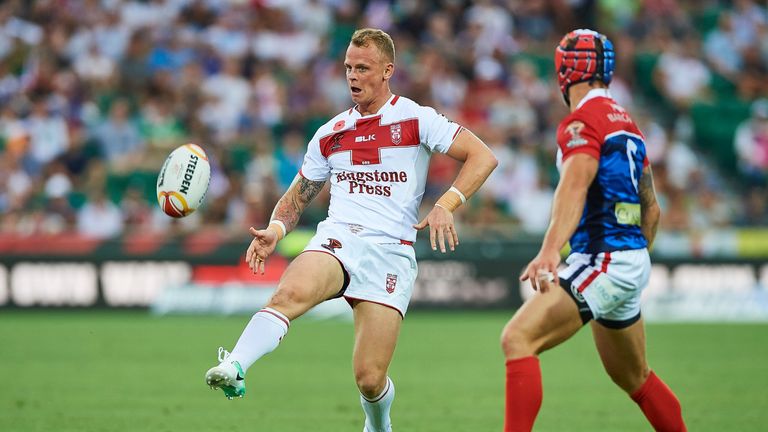 Kevin Brown says that playing for England in this Saturday's World Cup final in Queensland represents the pinnacle of his career.
The Warrington stand-off will run out at the Suncorp Stadium in Brisbane, hoping to help a northern hemisphere team their first world crown in 45 years.
They face hosts, and huge favourites Australia, in the final and the 33-year-old says the squad is feeling upbeat ahead of this weekend's massive fixture.
Brown said: "I've had a lot of highs and played in a couple of finals but nothing close to this.
"Playing for your country in a World Cup final is the absolute pinnacle.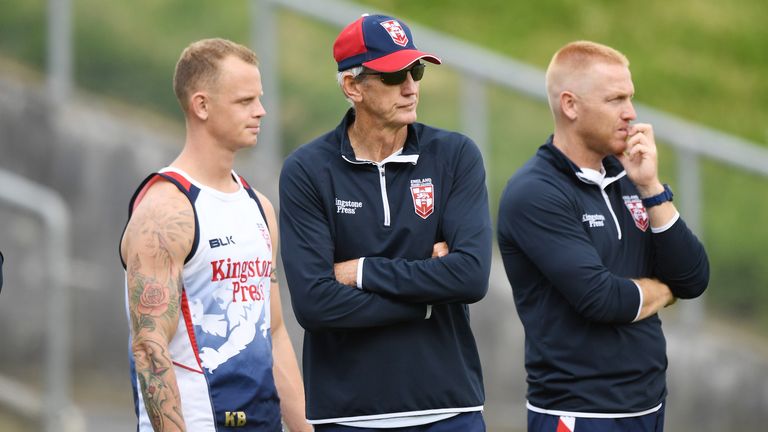 "It sounds like a cliche but doing it with these lads makes it so special. They are such a dream to be involved with.
"I've toured a few times and always been ready to go home, and I've had enough by the end because it's draining.
"But I could do this forever. We all get on, we are all living the dream, that's the feeling. We said before the semi-final 'we've got one more week in us'."
And Brown admits he was delighted to be in Wayne Bennett's England squad, following a difficult season with Wolves.
He added: "I had a really tough season at Warrington and didn't know if I was going to get picked.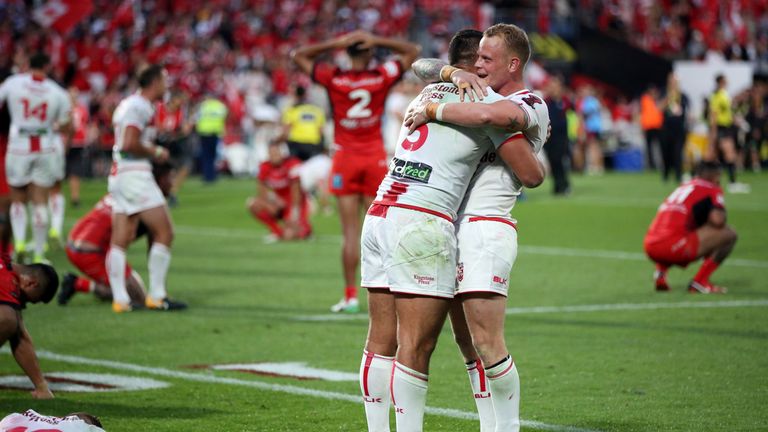 "I got picked and was then sort of on the outer in the squad but I was just determined to take my chance if I got it and I feel I have been doing that and contributing well to the team, having a bit of a calming influence and adding a bit of structure."
Brown admits he was relieved to play in the semi-final against Tonga, after being concussed in the first half of the quarter-final with Papua New Guinea.
He went on: "The medical staff we have here are unbelievable. I had to see a specialist and did four or five different tests to make sure I was OK.
"I've been knocked out that many times, I know myself when I'm right and when I'm not.
"Fortunately, I got to play in the biggest game of my life and hopefully I get picked again and go one step further."
Australia are seeking an 11th World Cup success, while the most recent northern hemisphere side to lift the trophy was Great Britain in 1972.