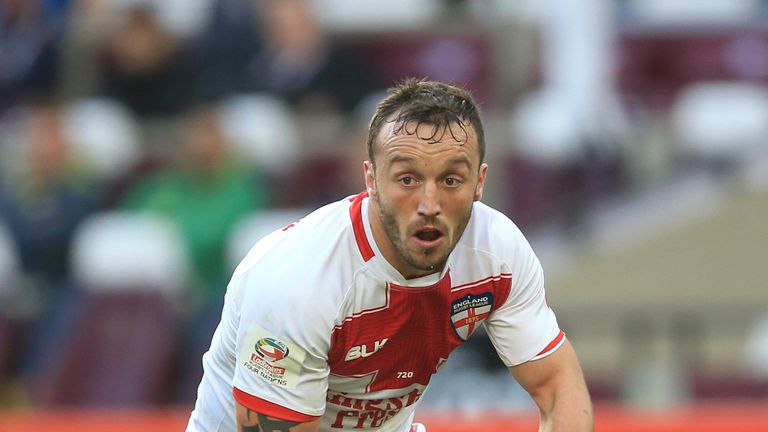 England hooker Josh Hodgson will make his comeback from the knee injury which ruled him out of the 2017 World Cup final.
The former Hull KR captain tore his anterior cruciate ligament in England's semi-final win over Tonga in Auckland, but has been named in Canberra Raiders' squad to face Wests Tigers on Sunday in the NRL.
"I'm obviously really excited for the weekend," Hodgson said. "It's been a long time and I've had my ups and downs, especially when the team's not going so good. It's hard to watch.
"This week it's seven months and that's usually the right time to come back."
Hodgson - whose injury ruled him out of the final against Australia and the first 14 rounds of NRL action - returns too soon to be considered for England's mid-season test against New Zealand in Denver, Colorado on 23 June.