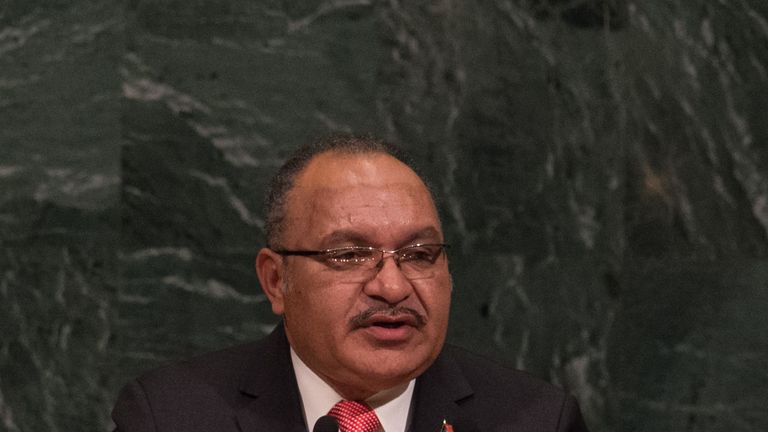 Papua New Guinea are hoping the country's Prime Minister Peter O'Neill will be among the crowd at Melbourne's Rectangular Stadium on Sunday to cheer them on against England.
Kumuls head coach Michael Marum admits his team will be carrying the hopes of a nation where rugby league is as much a religion as a past-time when they take on England for a place in the World Cup semi-finals.
"A lot of the very important people up there are making their way down here today and tomorrow and I wouldn't be surprised if the Prime Minister comes to watch us," Marum said at the team's captain's run at AAMI Park.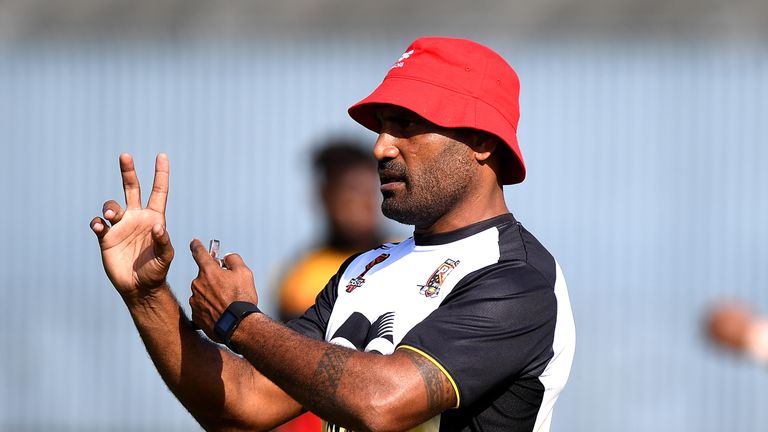 "If he turns up, it will be a big boost for us.
"But if they're not here with us in Melbourne, they will all be tuning in and watching us live on TV back at home. We're representing a country of over eight million. Everyone stops and supports the team."
Papua New Guinea played to 14,800 capacity crowds for each of their three group games in Port Moresby, where they beat Wales, Ireland and the United States by an aggregate score of 128-12.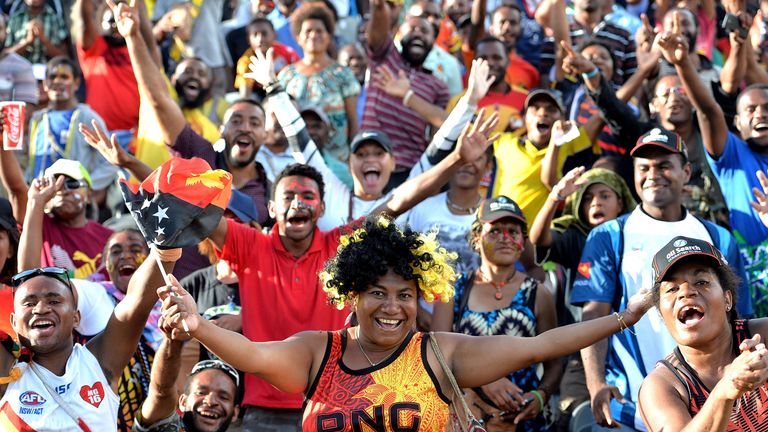 Marum's men must contend with neutral territory and a "cooler" temperature of around 28 degrees in Melbourne but the coach is delighted with his side's preparations.
"We had our chance to play up in PNG and had three good games there which was really good for the country and the sport," Marum said. "We're really satisfied with our achievements so far.
"We are up against quality side in England but we arrived on Monday and that allowed us a full week to settle down, I've been pretty impressed with the week so far.
"We had a good video session this morning and spoke about our past. We've played against Great Britain in 11 matches and won only one and that was at home. Some of the games had big margins but we've got a good side this year and I'm positive for a better outcome."
All eyes at the captain's run were on blockbusting winger Garry Lo who has been nursing an ankle injury all week but Marum says a decision has yet to be made on his fitness.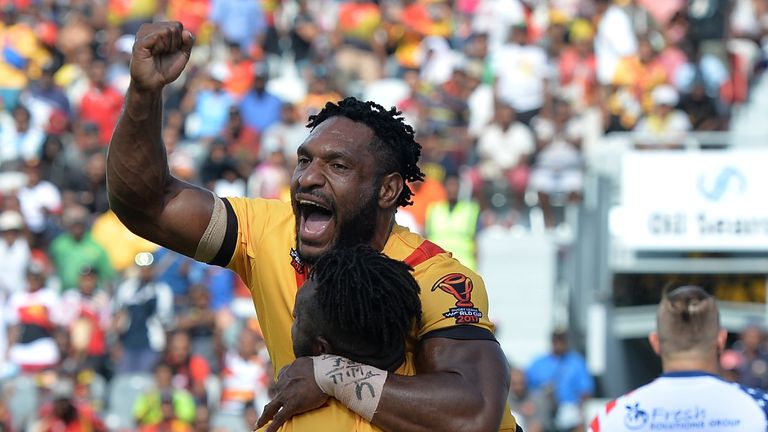 The Sheffield Eagles player, who will play in Super League with Castleford in 2018, was rated a 50-50 chance at the start of the week but appears to be winning his battle.
"We're giving Garry a run this afternoon and we'll see how he goes," Marum said. "He's more about 90 per cent now in terms of playing. If he doesn't play, we've got other players waiting to come in.
"He trained well on Thursday and then pulled off towards the end.
"We don't need to rush a decision. We could leave it until an hour before kick-off."