Theo Fages says France have moved on from off-field issues
By PA Sport
Last Updated: 07/11/17 10:18am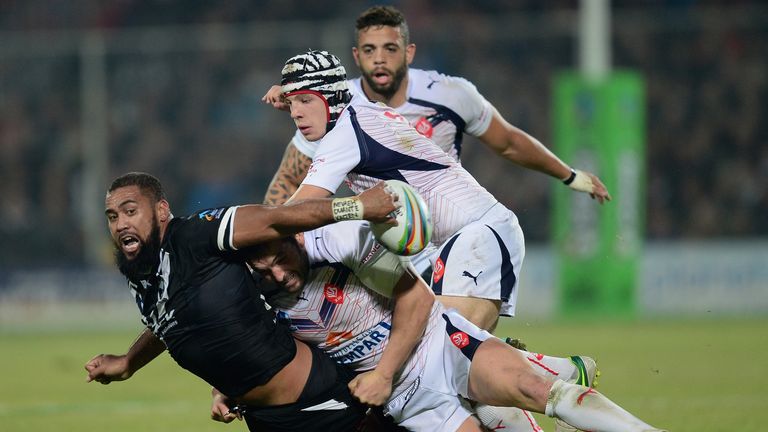 Eloi Pelissier's expulsion from the France squad has not caused any disruption ahead of the game against England, according to French captain Theo Fages.
Leigh hooker Pelissier was sent home from the World Cup at the weekend after breaking a team curfew and his place for Sunday's final Group A game against England in Perth has gone to London Broncos' former Hull KR number nine John Boudebza.
"We've moved on," Fages said. "It was the decision of the coaches and the chairman, it's not our responsibilities. We've put that behind us."
France made the worst possible start to the World Cup with a defeat to Lebanon which left them needing to beat either Australia or England to give themselves a chance of going through to the knockout stages.
A 52-6 loss to the Kangaroos means they will need to beat England by more than 26 points at the Rectangular Stadium and Fages says they have not given up hope.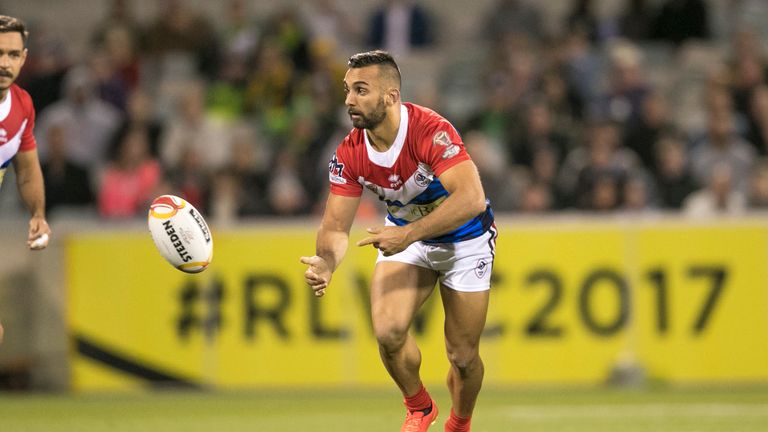 "It was disappointing to lose against Lebanon," said the St Helens half-back, as the France players put a group of local school children through a game of touch rugby at Elizabeth Quay in the centre of Perth.
"We had to be better against Australia and everyone tried hard and I thought we had a good game. To qualify and get to the quarter-final we need to have a win and we have one game left.
"We don't give up, anything can happen. We know England is probably one of the three best teams in the world so it's going to be hard but we are going out to win.
"Hopefully we can play even better than we did against Australia, we are going to need to do that to win.
"England probably didn't play at their best against Lebanon but they will want to get ready for the quarter-final so we know they are going to come to the game with desire, not just to win but to play well."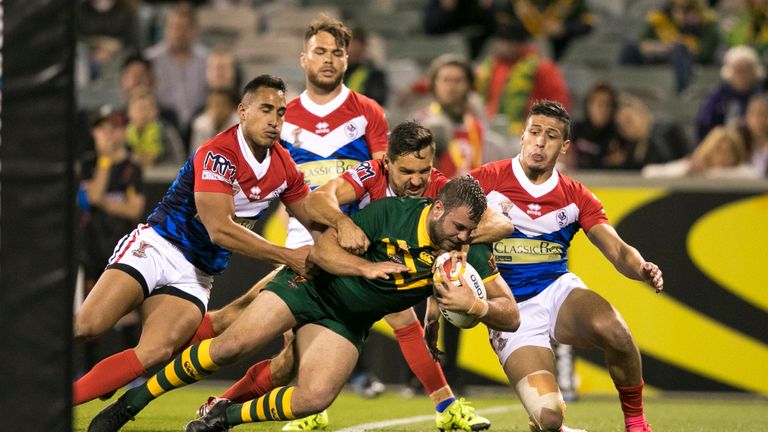 Fages is looking forward to going up against his St Helens team-mates James Roby, Alex Walmsley and Mark Percival but knows just how tough it will be to stop the rampaging runs of towering front-row forward Walmsley.
"It will be good to play against them and it will be good to see them too, because I've not seen them for a few weeks," he said.
"I know from playing next to Alex at St Helens that going forward he is class. For us half-backs, he makes it a lot easier being on the front foot, so we're going to try and stop his runs."
Super League referee Phil Bentham will be in charge of Sunday's game, with Ben Thaler controlling the Wales v Ireland game that will be played as a curtain-raiser at the Rectangular Stadium.